Clinton Exits Stage Left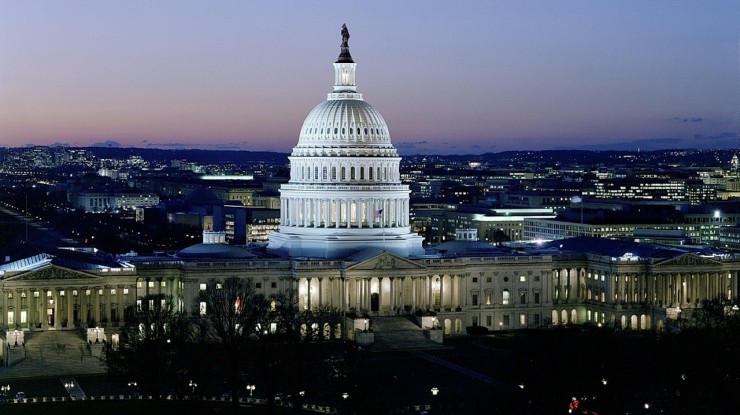 11th November 2016
---
Grayling UK's Tom Symondson is on the ground in Washington DC to share his thoughts on the US election result and its implications for UK politics
It's been a difficult few years for British progressives. Gordon Brown 2010, Ed Miliband 2015, EU Referendum 2016, Jeremy Corbyn every single day. It's a pretty bleak picture.
Arriving in Washington DC for the week of the US election it felt like that cycle was set to be broken. Hillary Clinton, trailblazing, experienced, set to break the final glass ceiling and become the first female President of the United States. Her opponent a vocal misogynist and part time xenophobe, the weakest republican nominee since Bob Dole, if not Barry Goldwater.
Heading into Tuesday's vote her poll lead, at 3-4%, was comfortable if not astonishing and saw her comfortably on target to reach the required 270 Electoral College votes. The first signs of her demise were apparent in Florida, North Carolina and Virginia but the significant collapse began when precincts from Ohio were announced. Her weakness in the Buckeye State spelled trouble in Wisconsin, Pennsylvania and Michigan, all states which were due to protect her from possible failure in the South.
The results from the rust belt are so interesting because they dispel some of the emerging myths about Trump's electoral success. While factors of race and identity certainly played a role elsewhere in the country, it was here where Trump won because of lower wage earners, many of whom felt left behind in the modern economy. More widely, Torsten Bell, Director of the Resolution Foundation, has highlighted that Trump managed to make a huge 16 percentage point net gain amongst those with incomes under $30,000. Add to this the fact that exit polls showed Trump winning white women and it's clear that the electoral coalition many had predicted for Clinton simply wasn't there.
This kind of picture should give Corbyn and Labour cause for real concern. Comparisons between British and American politics often risk false dichotomy, but the Democrat's decline in the rust belt bears a striking resemblance to Labour's inevitable decline in the Northern heartlands. The days when the Labour Party could rely on the unflinching support of working class voters is long gone. Theresa May's meritocracy and an inevitable Lib Dem rival will all challenge Labour in Yorkshire, Lancashire, and the West and East Midlands, but the greatest threat will likely come from UKIP. As we have already seen, capable of the kind of populism that has driven Trump to victory.
The answer to this conundrum is far from clear. It will probably turn out that the Democrat's problems have been long in the making, simply masked by Obama's ability to win over both swing and marginalized voters. The final count will show that Trump got fewer votes than previous Republic failures Mitt Romney and John McCain. Instead, he will enter the White House in January because Clinton haemorrhaged 5,000,000 Democratic voters in four years. The left is in a concerted period of political decline and must accept that the prevailing political current no longer blows in our direction. Pragmatic populists like Trump and Farage have become adept at harnessing the prevailing political wind. For the left there is little point looking to move in the same direction, instead it is time to reinvent the brand for the 21st century and instead learn to become the breeze that shapes this public opinion.
---
Grayling Team