8 FOR 16 TREND #3: VIDEO KILLED THE RADIO STAR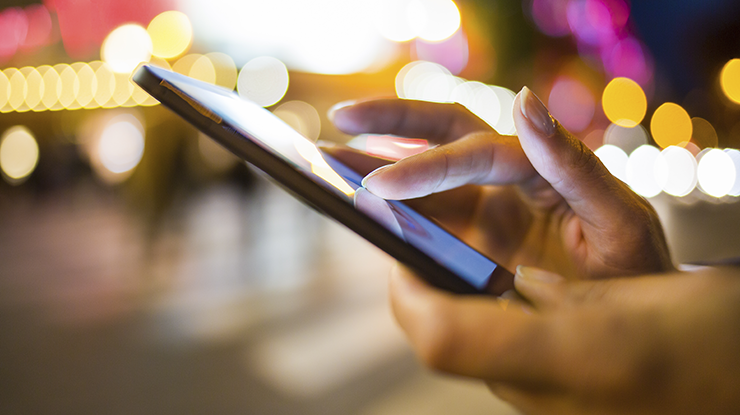 4. Dezember 2015
---
Video Killed the Radio Star
What are the implications for comms as the 'play' button becomes ubiquitous?
The fact is, video is going to kill just about every other medium in 2016 as it continues its seemingly unstoppable takeover of the global web. The numbers are pretty staggering –YouTube now has over 1 billion monthly users and more than 400 hours of video content are uploaded on it every minute, helping to make it the world's second largest search engine. By 2017, 74% of all internet traffic will be video, according to Cisco.
In our age of information overload and dwindling attention, video is the ideal infotainment format, particularly as new technology and high quality mobile devices allow consumers to access and watch more and more video content.On YouTube, the average mobile viewing session now lasts a lengthy 40 minutes and 65% of consumers have watched a video online of 30 minutes or longer. Blog posts like this one may well be an endangered species, as the old adage that a picture paints a thousand words is shown to be true many times over when it comes to video.
As Google ranks video content more highly and looks set to adopt in-SERP (Search Engine Results Pages) video advertising, we'll see the play button becoming the standard call to action for communicators in all sectors and geographies. According to Nielsen, 64% of marketers expect video to dominate their strategies in the near future and we may reasonably wonder why that number isn't higher.
It's not just Google putting video first. Publishers and social networks are also in love with video and are giving it priority in their news feeds. Facebook boasts more than eight billion daily video views and Snapchat is not far behind with more than six billion a day, having more than tripled in six months.
Social entertainment provider, Buzzfeed gets an incredible two billion views a month for its video content – most of this via social channels, increasingly on mobile. Another growing trend is allowing people to comment on forums and posts with a video clip rather than typing their thoughts, in an effort to keep visitors more engaged whilst also combating anonymous trolling.
The Buzzfeed Formula
Brands desperate for positive attention will be taking video lessons from the likes of Buzzfeed to create sticky videos that directly target specific functional and emotional needs of their audience.
Buzzfeed creates videos in three main categories that are defined by the motivation for watching or sharing:
Identity - content that helps define/explain you;
Informational/Utility - content that helps you learn/do;
Emotional gift - content that provokes a strong emotional response.
Brands must decide which of these motivators best suit their purpose, message and personality if they want to find a genuine audience rather than buying empty views.
Those that can afford to, will be working directly with the publishers, like Nestlé Purina teaming up with Buzzfeed to create a series of funny branded entertainment videos such as 'A Cat's Guide to Taking Care of Your Human'which have gained millions of views and shares.
Brands Leverage Influencers
Vloggers will also become ever more powerful as Viners and YouTube creators become a critical channel to reach key audiences and establish credibility. A study by DEFY Media found that 62% of 18-24 year olds would buy a product endorsed by a YouTube creator.
McDonald's has been working with mom vloggers and YouTubers as part of its See What We're Made Of campaign to show where its food comes from in an engaging and believable way.
Top Viner, Lele Pons has collaborated with brands including Ritz Crackers, HP and Kotex to give them real promotional clout with her huge audience of more than 10 million followers.
Meanwhile American Spanish language broadcast television network Univision has created its own multi-channel video network that brings together influential Hispanic creators on YouTube, Vine and Snapchat.
Others will be going straight to consumers for their content, such as Disney incentivizing visitors to create authentic video content of their Disney experience with their 'Vine Your Disney Side' competition.
New Formats
New video formats will proliferate in the coming year and offer alternatives to individual repeat watch video productions. We can expect to see corporates, brands and politicians trying to find an audience for their Snapchat Stories (stringing photos or videos together to create a narrative that lasts for 24 hours) to create brief but powerful connections with hard-to-impress digital natives. Burberry used this visual story-telling to great effect with its #LFW SnapChat Story debuting the Spring/Summer 2016 collection a day before the live runway show.
Meanwhile live streaming will become the norm as marketeers share events, behind the scenes footage, interviews, performances and competitions in real time through platforms such as Periscope and Meerkat and new-comers such as Blab which allows up to four simultaneous live video streams. Grayling achieved a world first with its live Periscope broadcast of the great Wildebeest migration to a global audience, for our Make it Kenya campaign
So organizations and brands who decide to put video at the heart of their communications and content strategy in 2016 will certainly not want for options, but it's going to be a steep learning curve. As the flood of video grows, gaining attention is going to be harder than ever and achieving genuine love and virality a rare thing. Video for the sake of it will quickly become a waste of valuable resources but as always a clear purpose and laser focus on the audience's needs, attitudes and behaviors will be a good starting point for creating and/or generating content that people genuinely want to watch.
---
Grayling Team