Grayling Public Affairs - General Election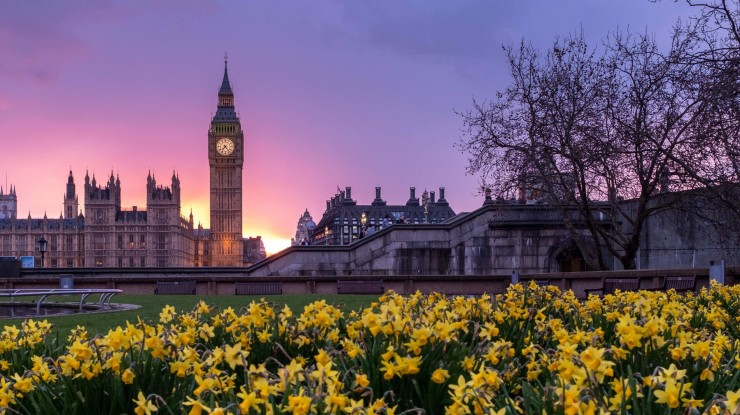 19th April 2017
---
Earlier today the Prime Minister, Theresa May, announced that she will look to hold an early election on Thursday 8 June.
On the steps of Downing Street the Prime Minister said that she wanted to put an end to uncertainty and instability, arguing that division in Westminster risks her ability to make a success of Brexit. Her speech included an open attack on Labour, the Lib Dems and the SNP for seeking to block Brexit, saying that "…the country is coming together but Westminster is not".
The Prime Minister is seeking to take advantage of a small window until the Brexit negotiations start in earnest to increase her majority and so strengthen her hand in Europe. Two polls conducted over the Easter weekend put the Conservatives 21 points ahead of Labour. The Prime Minister's team will hope that this poll lead could boost the Government's majority by at least 50 seats.
Despite Jeremy Corbyn's assertion that he is a Prime Minister in waiting, Labour will go into the election with morale at its lowest ebb in over 30 years. One moderate MP, Tom Blenkinsopp, has already announced that he will not seek re-election and this move may be followed by others if they do not see any realistic hope of victory.
The Liberal Democrats will enter the election period buoyed by recent by-election victories and will look to garner the votes of 'Remain' voters, disaffected by the Labour and Tory stance on Brexit. The Liberal Democrats will particularly look to target Conservative seats in the South West and Labour seats in urban areas.
What happens next: House of Commons vote on election
Under the Fixed-term Parliaments Act 2011 Theresa May will have to secure a two-thirds majority of MPs in order to call an early election. The Prime Minister announced that this vote will take place tomorrow, Wednesday 19th April, following Prime Minister's Questions.
Both the Labour leader, Jeremy Corbyn, and the Liberal Democrat leader, Tim Farron, have announced that they will support an early election. At least one Labour MP has suggested that they could vote against the Bill.
Parliamentary 'Wash up'
Following the House of Commons vote, the Government will seek to complete the passage of their remaining legislative programme. This period, known as the 'wash up', refers to the last few days of a Parliament before dissolution. Any legislation which fails to complete its parliamentary passage by the time Parliament dissolves is lost. To allow the government to secure the passage of as much of their programme as possible they will conduct extensive cross-party talks with the opposition whips. They may seek opposition support for some bits of legislation, in return for dropping other areas.
Wash-up was less frenetic ahead of the 2015 General Election, because the Fixed-term Parliaments Act made the timings more predictable. Before this Act was passed, it was standard procedure for some Bills to be lost completely, while others were progressed quickly but in a much-shortened form.
The following Bills, which are already approaching the conclusion of their parliamentary passage will face a routine wash up:
Intellectual Property (Unjustified Threats) Bill [HL] 2016-17

Bus Services Bill [HL] 2016-17

Digital Economy Bill 2016-17

Children and Social Work Bill [HL] 2016-17

Criminal Finances Bill 2016-17

Health Service Medical Supplies (Costs) Bill 2016-17

Higher Education and Research Bill 2016-17

National Citizen Service Bill [HL] 2016-17

Neighbourhood Planning Bill 2016-17

Pension Schemes Bill [HL] 2016-17

Technical and Further Education Bill 2016-17
The following Bills which are yet to be considered by the House of Lords will face a more complex process:
Vehicle Technology and Aviation Bill 2016-17

Prisons and Courts Bill 2016-17

Finance (No. 2) Bill 2016-17

Local Government Finance Bill 2016-17
Dissolution of Parliament
Following this wash up period, the Queen will formally dissolve parliament for the General Election. According to the Fixed Term Parliaments Act and subsequent secondary regulations, Parliament should dissolve 25 working days before an election. This would suggest the dissolution of Parliament from Wednesday 3 May. As set out earlier, any Bills which have not received Royal Assent by this date will fall.
Once Parliament is dissolved for a General Election all MPs cease to be Members of Parliament. During this period neither they nor their staff will have access to the parliamentary estate and their email facilities will be suspended. All events taking place in Parliament between this date and the General Election will be cancelled.
Purdah
Ahead of a General Election both central and local Government are subject to 'purdah' which restricts the activity of civil servants to ensure neutrality. The purdah period before general elections is not regulated by statute, but governed by conventions based largely on the Civil Service Code. The Cabinet Office issues guidance for civil servants in UK government departments, and the staff and members of non-departmental public bodies (NDPBs) and other arm's length bodies (ALBs) on their role and conduct during election and referendum campaigns.
There is usually approximately six weeks of purdah before an election and this period has already begun for the local government elections (April 13). The timings set out in today's announcement would see purdah being confirmed for approximately Thursday 27 April. However, the Government may coincide it with the period for Parliament being dissolved
Local and Mayoral Elections
It is unconfirmed at this stage, but the Prime Minister's spokesman has stated that the local elections and Manchester Gorton by-election will go ahead as planned on Thursday 4 May, the day after dissolution. As yet there has been no announcement on when the planned Metro-Mayoral elections will take place. It will be up to the Electoral Commission to decide as to whether these elections should be delayed to coincide with the General Election.
Candidates and voter registration
Statement of persons nominated can be expected on Thursday 11 May.
The deadline for voter registration should be Monday 22 May.
Post-election Queen's Speech
The announcement of a General Election will see the upcoming Queen's Speech postponed. If the 2015 timetable is repeated we can expect the Queen's Speech to take place on approximately Wednesday 28 June (it took place 3 weeks after 2015 GE).
View from the devolved regions: Scotland
If the General Election will be a proxy vote on Brexit, the vote in Scotland will be a vote on IndyRef2. This could be problematic for Nicola Sturgeon. The First Minister has said that Scotland must have the opportunity to choose between a hard Brexit and choosing a different course. By the Scottish Government's logic, this would be clear for voters next autumn, once the Brexit negotiations are clearer and, given enough time, for the First Minister to outline the vision for an independent Scotland. So, the Prime Minister's decision causes the Scottish Government some problems. The SNP will need to answer questions on future EU membership and on which currency an independence Scotland would use. The flip side of this coin is that a further landslide by the SNP could make the case for IndyRef2 more difficult for a future Westminster government to ignore.
On the plus side for the SNP, it remains the most popular party in Scotland by a considerable margin. Scottish Labour is expecting further losses at the local elections in early May and signs of a Lib Dem resurgence are few and far between. The resurgence of the Scottish Conservatives could pose problems for the SNP in certain parts of the country where there is a clear red line on IndyRef2 for unionist voters which could see it pick up seats.
In her statement reacting to the news, the First Minister has said that the people of Scotland will have a choice between the SNP and a right-wing, austerity obsessed Tory party. No mention of IndyRef2 in her statement. The SNP will likely retain a majority of Scottish seats. Some existing SNP MPs might decide to step aside as a few were elected by surprise in 2015. The general election will also pose problems in terms of candidate selection. Many local activists are fighting council seats. The surprise election may therefore have an impact on Holyrood, as some of opposition MSPs may decide to fight Westminster seats, so a ripple effect will be felt at every layer of government.
The fight between Nicola Sturgeon and Ruth Davidson has been pretty heated in recent weeks. Expect the gloves to come off over the next six weeks.
View from the devolved regions: Wales
Responding to this morning's announcement, Labour First Minister Carwyn Jones' office stated that "We won last year's Assembly election based on our strong record of leadership and delivery. We will enter the General Election campaign, whenever it comes, from a position of strength and with a distinctive and innovative offer for the people of Wales". His personal Twitter account was somewhat more critical, noting that he "[D]idn't see what one coming. Calling an election in the middle of another election is odd. Northern Ireland peace process high and dry?" He went on to suggest that by focusing on Europe the Prime Minister was turning this election into a 2nd EU Referendum. Wider comment has been along party lines with Conservative opposition leader Andrew RT Davies stating that this is "the right decision for the country" and Plaid Cymru leader Leanne Wood yet to issue a response.
Looking to the polls, the most recent data suggests that Labour will comfortably regain 24 of their current 25 seats. The one loss could be Ynys Môn [Anglesey] which is home to prominent local MP Albert Owen who retained the seat in 2015 with the very slim margin of just 229 votes. It will be interesting to see who Plaid Cymru select to challenge for the gain. Incumbent Assembly Member and former journalist Rhun ap Iorwerth could be tempted following a rather subdued period as the party's health spokesperson in Cardiff Bay. Away from Wales' largest island the evidence suggests little change. Nonetheless, it will be interesting to see whether any incumbent Labour MPs choose not to stand. This should become clearer in the coming days.
View from the devolved regions: Northern Ireland
Theresa May's announcement came during a pause in talks to restore devolved government in Northern Ireland. The Northern Ireland Office has confirmed the announcement from Downing Street will not have any bearing on a separate election to a new devolved parliament at Stormont. The announcement of an early General Election has been welcomed by both the leaders of Northern Ireland's main political parties. Arlene Foster, DUP leader said the election was an "opportunity to vote for the union" while Sinn Féin's northern leader Michelle O'Neill said the election would be "an opportunity for voters to oppose Brexit and reject Tory cuts and austerity". In the 2015 General Election in Northern Ireland, the DUP won eight seats, Sinn Féin won four, the SDLP won three, two went to Ulster Unionists and one independent was elected.
---
Grayling Team