Rock the blog – postcard from CeBIT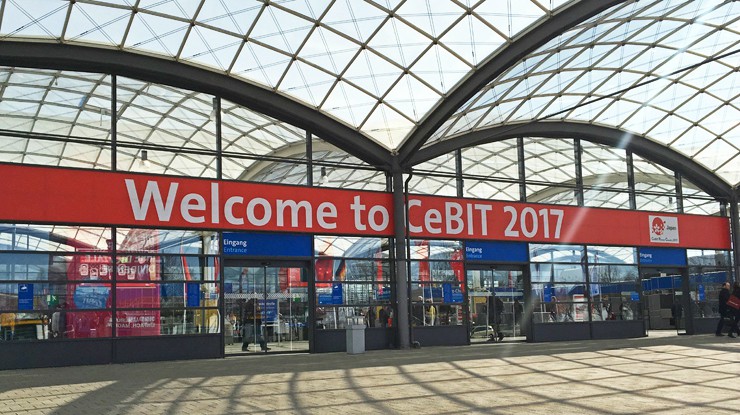 24th March 2017
---
Miriam Heimberg – from Grayling's office in Frankfurt, Germany, shares her impressions from the CeBit Rock the Blog conference.
The Rock the Blog conference is part of the CeBIT fair in Hanover and took place for the third time. This international event is dedicated to digital business. It is also a great networking opportunity not only for bloggers but also for companies and agencies. So of course, Grayling Germany could not miss it!
In many panel discussions and presentations, the key issues of digital marketing was discussed. Digital communication specialists and business experts focused on the topic of blogs and influencer communication and examined questions such as, why brands should be working with influencers? Which blog suits my brand best? How do I connect with online communities? Which social media channels are suitable for my needs?
As we are all aware, blogger and influencer communication is gaining in importance. Many industry experts point out, how influencers are an essential part of digital brand communication today. It is therefore no surprise, that influencer engagement and the collaborations between agencies and bloggers have become increasingly professional and standardised. However, in comparison to traditional media such as print, TV and radio, online communication and especially influencer relations are new concepts and a lot is still to be learned. Which according to participating specialized attorney Thomas Schwenke, also includes legal aspects.
At the Rock the Blog conference, we were able to gain insights into the field of digital marketing and listened to inspiring best practice examples. Both bloggers and agencies gave helpful tips on how to work together and approach each other. Many presentations focused on authenticity, finding the right measure of organic and paid content. If a blogger is perceived as too sponsored, readers tend to lose interest. Especially in the case of long-term relations between bloggers and brands the balance between sponsored and original content needs to be considered carefully.
Since influencer marketing is a relatively new topic, ways of measuring its success and tracking its progress are still being developed, however already today data analysis and technical reporting are crucial elements for any evaluation. An influencer's reach, number of followers and engagement rates are crucial factors in any collaboration.
To sum up, the complex interplay between meaningful numbers, finding the most suitable blog for your brand and its quality are key factors for successful blogger relations to achieve a long-term effect and create attention for your brand.

---
Grayling Team