5 circumstances in which your brand shouldn't engage with the arts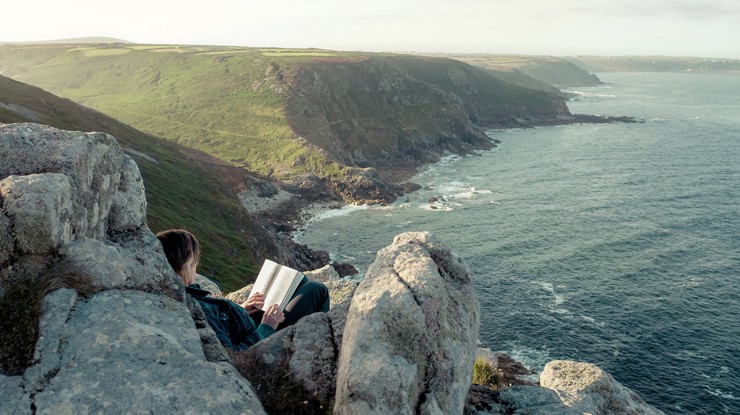 2nd May 2017
---
Anastasia Elaeva, Grayling Russia's Head of Corporate Communications, explains why some creative partnerships thrive while others fail.
As art initiatives are becoming an increasingly popular way to invigorate brand communications, it is important for PR and marketing professionals to take a closer look at whether such engagements really make sense from a business perspective. They can bring more risks than benefits if a company is not clear about its goals, does not have a long-term strategy, and is not ready to commit resources to expert advice to ensure a better understanding of the art community and its needs. Moreover, creative collaborations work only for brands which have cultural credibility and strong identities, and which can therefore resonate with artists and be interpreted by them.
Based on our recent report, "Brands and the Arts: Making Creative Partnerships Work", we have identified five key circumstances in which art collaborations are probably not the best way to go. The study is based on an analysis of more than 40 global corporate art initiatives and interviews with experts working on creative partnerships.
1. You are not 100% sure what you want to achieve
Before embarking on a new art initiative, as a PR or marketing manager you should determine what you are trying to achieve with it and decide whether it is actually the right means to do so. Does art resonate with your target audiences? Does such engagement represent a way to enhance your brand positioning? To give back to the community? Or are you just trying to drive sales as part of a one-off project? How are you going to evaluate the success of your program and report on its results?
"To make art collaborations work, a brand or a company needs to set expectations with regards to what it is looking for from the very start," says Herve Mikaeloff, an international art consultant and curator for brands such as Louis Vuitton, Dior and Hennessy. It is also important to agree on your targets with your partner institution or artist.
2. You do not have a long-term and crisis-proof strategy
As consumers are becoming savvier and more demanding, one-off collaborations based on just putting an art image on a product or featuring a brand's logo on a press wall at a sponsored cultural event could potentially do more harm than good. Such superficial involvement would show that the company did not put enough effort into understanding the art community and into communicating with it in a meaningful way.
"If you don't have the sensibility to be in this over a longer period of time, and you just jump from event to event, you position your brand or your company in the wrong way," explains Thomas Girst, Head of Global Cultural Engagement at the BMW Group.
For years, BMW has been involved in a variety of art initiatives ranging from BMW Art Cars, created in collaboration with acclaimed artists, to sponsorships of world-renowned cultural institutions, festivals and events. In 2015, the company launched an extension to its long-term partnership with the Art Basel contemporary art fair - the BMW Art Journey. Built around the brand's idea of mobility, the award offers artists selected from the fair's emerging art section an opportunity to undertake a journey of creative discovery. Winners can go almost anywhere in the world by any means of transportation — to conduct research, make contacts and create new artworks.
The sustainability of corporate art initiatives is often determined by the company's ability to find the intersection between the needs of the art world and the interests and goals of the brand.
"Some projects are very much welcomed in the art world, but they don't have a strong connection to the brand and its communications. You can also imagine that some things that brands do might have very little credibility in the art world, and they go unnoticed by it," says Andras Szanto, art writer and cultural strategy consultant who has advised such brands as Absolut, Audemars Piguet, Davidoff and BMW. "But there is a kind of sweet spot where interest from the brand and credibility in the art world overlap, and the success of your collaboration depends on whether you operate in that zone of mutual interest."
The Davidoff Art Initiative, which focuses on emerging artistic talent in the Caribbean, is one example of such a program at the intersection of the business and art worlds' interests. It was created because of the Swiss cigar company's intention to go beyond just sponsoring and to develop a deeper long-term engagement in the region where most of its production is based, explains Albertine Kopp, the program's manager.
In addition to having a long-term sustainable approach, it is also important to pay attention to what is happening within the art community, to adjust your art strategy and to try new things.
"Our engagement began with Absolut bottle commissions, collaborating with artists like Andy Warhol and Keith Haring. This was a cutting-edge thing to do at the time, but since then the art world has moved on," says Saskia Neuman, Global Art Manager at Absolut. "Our involvement with the arts and culture is constantly developing and evolving to ensure that we continue to be at the forefront of supporting contemporary culture."
In 2011, Absolut introduced a new art strategy to refresh the brand's position in the art community through a broad range of initiatives. This included international partnerships and teaming up with numerous artists on site-specific Art Bars, which have been implemented at art fairs and high-profile cultural events in more than 20 countries.
3. You treat it as a driver of sales
According to Andras Szanto, there are usually two types of competing marketing philosophies within companies. Based on the first one, art initiatives play a role in enhancing the meaning of the brand long-term; the second one focuses on their impact on sales. "Art programs are not about moving the next item off the shelf. Unfortunately, sometimes decision makers are more accepting of that logic when it comes to a golf tournament than with the arts," he says.
"We view much of what we do in the arts space as a long-term investment into our brand, and we're engaging consumers through different areas of the arts they are personally interested in," explains Eneuri Acosta, Marketing Communications Manager at Cadillac.
In 2015, Cadillac opened a cultural space on the first floor of its HQ in New York City. It serves as home to several partnerships, including exhibitions curated by the luxury art and fashion magazine Visionaire, a mentoring program for designers in collaboration with the Council of Fashion Designers of America, and a local specialty coffeehouse.
4. Your brand does not have cultural credibility or a strong identity
Not every brand is ready for art collaborations, and cultural relevance and credibility are key for creative partnerships. According to Eneuri Acosta, they give the brand "a natural reason to interact with art communities because it is a brand they are already embracing. Speaking of Cadillac, many artists like Andy Warhol and Jean-Michel Basquiat turned to it for cultural relevance in their works as the brand has always been seen as a status symbol for success."
However, if a brand does not have much history in the art world, there are still opportunities for it to establish a successful creative partnership. To do so, the brand should have a strong identity, which could resonate with the art community and could be interpreted by it.
"We have collaborated with Hermes, which is a symbol of exclusivity and luxury, and we have collaborated with Gap, which is a mass brand. However, both these companies have such strong identities, and that is what makes them interesting to us," says Cecilia Dean, co-founder and editor-in-chief of art and fashion magazine Visionaire, which specializes in creative projects with brands. "We really want to use them as a source of inspiration."
5. You are not ready to commit resources to expert advice to ensure a deep understanding of the art community
Successful partnerships are based on both sides' intentions and efforts to make it a mutually beneficial engagement. "I think the most important words that define a successful collaboration are passion, respect and curiosity," says Garlo Giordanetti, Global Creative Director at Swatch International.
Swatch has a long tradition of collaborating with artists on its art special watch editions. In 2011, it launched a residency program in Shanghai, and since then, more than 240 artists from more than 45 countries have come to live and create art in The Swatch Art Peace Hotel. The Swiss watch brand is also the main partner of the Venice Biennale of Arts where it presents several pavilions with contemporary art exhibits.
As the art world is full of intricacies, to be able to engage with it effectively, brands need to rely on expert knowledge and counsel. "When you work with living artists it is key to understand and respect the arts, the artists, and the creative process," says Albertine Kopp from Davidoff.
Creating a sustainable corporate art program that makes sense from a business perspective is not an easy task. However, when implemented in a smart way, it has the potential to reframe a brand's communications with its stakeholders, to add a creative touch to its positioning, and inspire its PR & Marketing team.

To find out more about best practices and trends in creative collaborations, please check our report Brand and the Arts: Making Creative Partnerships Work.
Photo: British artist Abigail Reynolds - winner of the BMW Art Journey 2016 - visited lost libraries of the Silk Road. Copyright: BMW AG.
---
Anastasia Elaeva