Smart cities: Europe wants to be at the forefront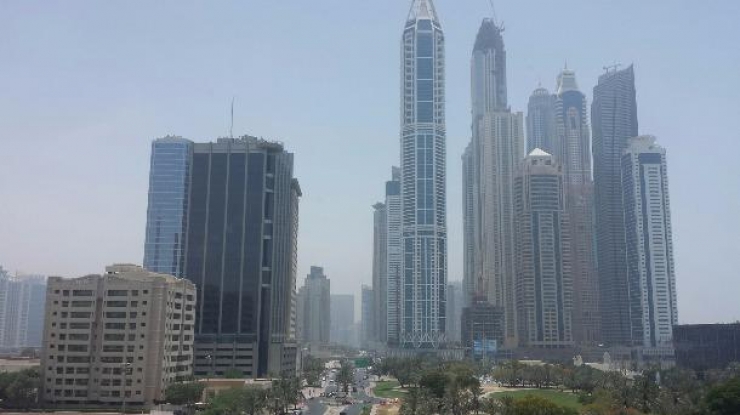 27th November 2018
---
Rapid and unprecedented urbanisation across the world is seeing cities faced with higher demand for housing, water, electricity, municipal services, transport and public administration.
Innovative answers to these challenges are being developed under the broad umbrella of 'smart cities' – whereby high-speed and widespread connectivity, access to, and protection of, data, and modern infrastructure allows for clean energy to be allocated in the most efficient way, public transport systems to operate more cleanly, efficiently and effectively than before, and for public authorities to administer the service provision effectively.
Europe is experiencing unprecedented urbanisation and is having to come to terms with all these issues.
However, many European cities fall short of the EU's pollution standards; as service-sector jobs concentrate in cities, the demand for resources increases too. A smart city addresses these problems by collecting different types of data, which are then used to manage and distribute services and resources more efficiently. Smart cities are therefore an attractive opportunity for municipal authorities and policy-makers.
Europe wants to be at the forefront
Enter Europe, which is seeking to be a leader in this field, and has already pledged to make itself a leader in the data economy as part of the Digital Single Market.
But if you say 'smart city' in Brussels, there is no single go-to piece of legislation. Smart cities rely on a patchwork of many different policies, funding programmes, and regulations, including the rollout of 5G in cities by 2020, new mobility packages, and energy policies such as smart grids.
The European Commission has also set up a European Innovation Partnership (EIP) on Smart Cities and Communities with the aim of funding and developing smart solutions in energy, ICT and transport.
These commitments involve more than 3,000 partners from across Europe and showcase the huge potential for making European cities more attractive, thereby creating further business opportunities. The results of this Partnership show that crucial success factors for successful smart cities and the deployment of solutions are a clear vision and the involvement of citizens, representatives and local businesses, as well as efficient processes.
The impact
There will be greater funding opportunities for private sector innovators, but they will need to remind decision-makers of just how important it is to develop a coherent regulatory framework.
Of course, smart cities are not being developed by policy-makers, but by innovators and city officials on the ground. Concrete examples of smart city projects include Barcelona, where the city's telecare service looks after more than 70,000 elderly and disabled citizens by proactively checking on them with the use of sensor technology, and smart LED streetlights which are activated when they detect movement (leading to energy savings of up to 30%!)
As governments and citizens demand answers to the problems of supplying the growing population of city dwellers with all their needs, smart city solutions are rising up the EU's political agenda.
This will allow for greater funding opportunities for private sector innovators, but the latter also needs to remind the European institutions of the importance of developing regulatory regimes and increasing incentives for such projects: the future of the city is smart.
---
Grayling Team