SABRE Awards EMEA 2019: Grayling wins Public Affairs Consultancy of the Year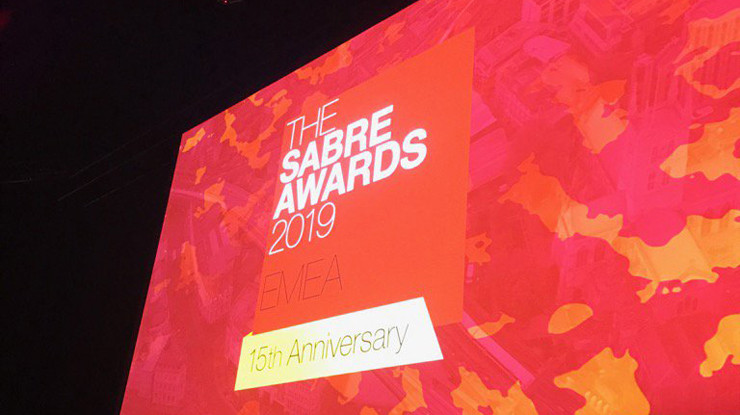 23rd May 2019
---
Grayling was named Public Affairs Consultancy of the Year at the SABRE Awards EMEA 2019 gala event in London last night. The international network, with 31 offices across 22 European countries, was honoured for the growth of its Public Affairs operation across Europe and its success in delivering multi-country work for a range of major international clients.
The awards jury, which was spearheaded by Paul Holmes from the Holmes Report, said: "Grayling is one of the few firms that can bring together dedicated Public Affairs specialists from every EU country to share their perspective, and it has been able to establish itself as a thought leader on Brexit-related issues, addressing the risk to companies' supply chains and providing testimony to key select committees in the UK".
Public Affairs is only one pillar of Grayling's business (the agency also provides corporate and consumer communications), but it was the strongest performing pillar in 2018, up by 15%. The growth was driven by a string of new business wins, from clients including Molson Coors, BetStars, Bristol-Myers Squibb, Danone, the Environmental Defense Fund and Herbalife Nutrition – amongst many others.
Russell Patten, CEO of Grayling Brussels and Chairman of European Public Affairs, said: "This is a prestigious award and Grayling's teams across Continental Europe are very proud to have won it. The demand for Public Affairs guidance is growing as the political and regulatory environment has become more challenging for many businesses. From a Brussels perspective, the uncertainty caused by Brexit has been a big focus, but this week's EU elections are expected to shake up the EU political landscape even further."
Jan Simunek, CEO of Grayling Continental Europe, added: "Public Affairs has been a strategic priority for Grayling in Europe for several years now. We have developed a differentiated offer to clients, built around more than a hundred outstanding Public Affairs consultants across the region – from Madrid all the way over to Moscow."
The 2019 SABRE Awards EMEA recognizes superior achievement in branding, reputation management and engagement. The campaigns were evaluated by a jury of industry leaders and the awards are hosted by leading PR industry news platform the Holmes Report.

For further information please contact:
Carole Rey-Pouliquen, Grayling, carole.pouliquen@grayling.com.
---
Grayling Team