Facebook Changes: Forget What you Thought You Knew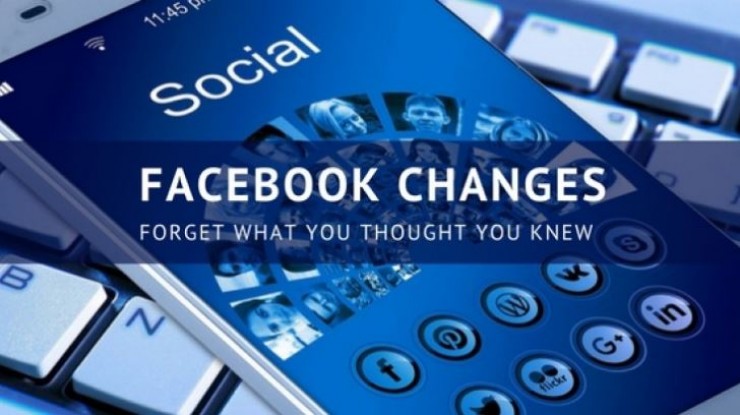 6th februari 2018
---
Reese Maabich, Head of Digital Campaigns Grayling Continental Europe, analyses what the recent change to the Facebook algorithm means for brand pages.
Using Facebook is being at mercy of the social media giant. People see what Facebook wants them to see.
The social network's recently announced algorithm changes mainly show you more posts from friends and fewer posts from Pages (like news or brands) and prioritize trustworthy news sources based on what Facebook users determined to be trustworthy.
According to CNN, Mark Zuckerberg says: "As we roll this out, you'll see less public content like posts from businesses, brands and media". As justification, Zuckerberg cites "a responsibility to make sure our services aren't just fun to use, but also good for people's well-being".
But what does it really mean and how will this impact brands that have built significant content strategy on this social media platform?
As brands working with the new algorithm, you won't be visible anymore on the main News Feed. People will have access to your content and news by clicking on a special News Feed for brands, called the "Explore Feed".
The test is still going on in selected markets (see the Explore Feed in Serbia) so we still don't know what it will really look like.
If brands want to appear on the main News Feed, they have only a few choices, but these choices could be a game-changer.
New brand content approach
Facebook wants to get people talking to each other and that means comments and shares could become increasingly significant. Therefore, to continue reaching your target groups, it would need to be through "meaningful interactions" (says Zuckerberg). What does that mean?
Nothing really different from our previous recommendations - Remember, our December article about "Attention being the new currency". Brands already need to work harder than ever to engage and gain a consumer's attention on the platform, but with these recent changes the focus has become more concrete. Brands should create content that focuses on sparking conversations between users.
The way to appear on the main News Feed (Friends & Family News Feed) is through people's activity on Facebook: Likes, comments and shares; comments being the Holy Grail.
However, strictly encouraging people to comment on your posts is not the solution and your brand will appear desperate. Instead, develop and share content that means something for your customer. Don't make it all about your brand. 64% of people are driven to a brand by shared values. So consumers connect, react and share content that appeals to them and their entourage.
100% social content
Brands should also develop a content strategy that is designed 100% for social media: Content pieces that are developed for and through the platform; instead of localizing existing online content and adapting it for social media. Concretely, using native Facebook features will allow you to be more visible: using Facebook Live videos will generate more comments than a static post. Indeed, videos are still favored under the new algorithm.
Building a 100% social content strategy also means leveraging content on other social channels and creating a content ecosystem.
Be educational about the Facebook changes
Be transparent and inform your consumer that due to Facebook algorithm changes, they will no longer be up-to-date on your news and content. So, do not hesitate to encourage them to follow your Page and remind them how to use the Facebook "See First" option.
Facebook Groups are not old fashion anymore
Alongside your Page, integrating a Groups tactic into your Marketing strategy will serve your brand well under the new algorithm. Indeed, the main purpose of a Facebook Group is to build a community around shared interests and values – A place where people can share tips, knowledge, and help each other.
Pay to be seen
Obviously, this change is not only for the sake of users but also, and perhaps especially, for Facebook's sake.
Brands might have to start paying Facebook not only to augment their reach, but also if they want to appear on the main News Feed and if they want anyone to see their stories.
If you want to learn more about digital content optimization and leveraging your brand's online presence, get in touch with Reese.maabich@grayling.com.
---
Grayling Team