Autonomous luggage, safety-first wearables and digital pets... Postcard from CES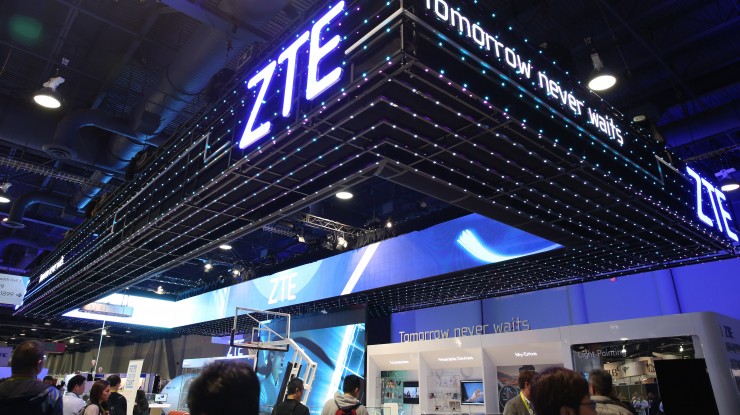 9th January 2018
---
Grayling's Emily Plotkin reports on a busy first day at the Consumer Electronics Show.
After two media days, today was the first official day of CES, where the biggest consumer and business technology companies have gathered together to display their upcoming pieces of work and next-generation innovations on the show floor.
In case you weren't able to keep up with all the news, we've laid out the announcements that are generating the most buzz from the show so far:
ZTE and Onelink set their sights on personal safety:

ZTE, the fourth largest smartphone manufacturer in the US (and a flagship Grayling client), announced a partnership with Waresafe and Qualcomm today, in which they will introduce a new category of wearables, creating the next generation of personal safety solutions.

Onelink also displayed their safe and sound fire alarm—a smoke and carbon monoxide detector with Alexa inside.
Samsung sets the bar for the next generation of TVs

:

Samsung unveiled a modular TV that can scale to any possible size. It's created with micro-LED, and despite the misleading name of the tech involved, can be over 10 feet wide and 6 feet tall.
Self-driving cars are closer than ever:

Toyota has announced a new modular transportation platform—one that is designed for ride sharing. It's an 'e-Palette' concept that looks like a small shuttle and is made to adapt to the needs of Toyota's partners— including Amazon, Uber, and Pizza Hut. And Toyota isn't the only company to announce a self-driving vehicle at CES;

NVidia announced that tit has partnered with Uber, Volkswagen and China's Baidu in making driverless cars.

NVidia's chips will be used for artificial intelligence computing systems in these cars.
Say hello to self-driving carry-ons:

Yes, you heard us right. ForwardXX has created CX-1, the "world's fi

rst self-driving carry-on," with facial recognition, auto-follow abilities, and object avoidance to just follow you around the airport.
Sony introduces a new kind of household pet

: Sony announced its Aibo 2018, a robot dog backed with AI to recognize and respond to multiple family members.
Sprint presents the first battery-powered payment card:

Mobile payments are so 2017! This digital payment card can function as a variety of cards (including debit, credit, prepaid or loyalty). This card holds information of multiple accounts and has cellular data to communicate with banks and change credit numbers in seconds.
Be sure to check back in tomorrow for another post, with Wednesday's show highlights.
Emily Plotkin is an account executive in Grayling's Los Angeles team.
---
Grayling Team