Dear Victoria's Secret, I'd Like to Help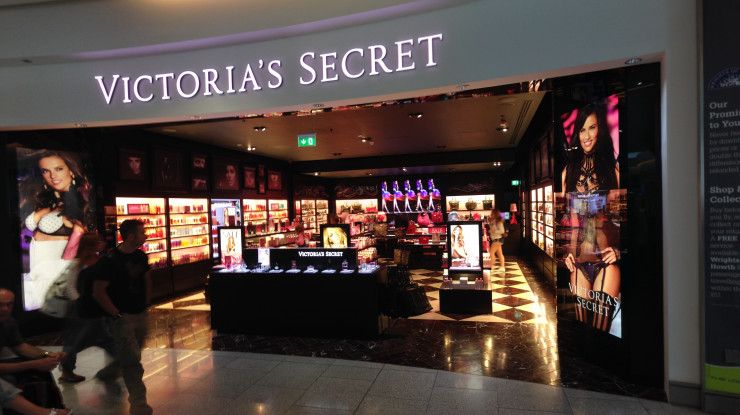 26th November 2018
---
Grayling US chief client officer, Danica Ross shares her take on the retailer's woes.
As Forbes recently reported, Victoria's Secret saw its fiscal third-quarter operating income tumble 89%, or a whopping $120 million. Losses of that magnitude aren't due to a sales problem, or even a product problem. They are the type of bloodletting that comes from a brand problem. And Victoria's Secret has a big one – caused largely by self-inflicted wounds, such as their recent comments that they wouldn't consider adding a transgender model on the basis that their runway show is about selling fantasies.
So, what's Victoria's Secret to do? I'll tell you what I would do if I were running their communications program.
I'd look at where they've been and where they need to go. And then I would launch the rebrand to end all rebrands, a massive, multifaceted and multiphase campaign dubbed "Victoria's REAL Secret."
Where has Victoria's Secret been and where does it need to go?
Let's look at my own relationship with Victoria's Secret for some insight. Throughout college and most of my 20s, Victoria's Secret was my go-to. Why? Three reasons:
I had few other pulls on my disposable income

My choice in undergarments was largely based on impressing others/guys (I'm so sorry mom and dad if you're reading this)

And it was the 90s – let's be real, Victoria's Secret was the only game in town
Twenty-plus years later, literally not one of these things is true anymore.
I have multiple pulls on my income; with rare exception I prioritize comfort in my under things; and – most significantly – I have a wealth of suppliers to choose from.
Why does my opinion matter? Because I am a fortysomething, married, mother of two – when it comes to spending decisions, I am (no pun intended) the mother lode.
And Victoria's Secret needs to re-orient itself to the new reality.
The Ultimate rebrand: Victoria's REAL Secret
As big as this brand crisis is, Victoria's Secret is actually well-positioned to solve it – IF they take seriously two 21st century consumer truths. The first is that consumers expect full transparency (see our blog Power to the People) the second is that female empowerment is changing consumer desires.
Phase 1: Victor Victoria
Phase one involves laying everything bare (again, no pun intended). Starting with the company's heritage. So let's do that. Victoria's Secret was founded by a man who wanted a place to buy lingerie for his wife. It was never about women feeling sexy. It was about men's fantasies.
Pull back that curtain, put that out there. Say that was our past, and here is our future.
Phase 2: Victoria in the Driver's Seat
A dear friend of mine opined: "Victoria's Secret was founded by a man who wanted to create men's fantasies. In a world where women are learning to listen to and live for themselves, that doesn't work so well." And she hit the nail on the head.
Phase 2 involves flipping the script. Create a line designed for women, by women. Not a sub brand where you secret away plus size styles as some dirty little secret. But an actual VS line for women of all shapes and sizes catering to fantasies of women.
A quick Google search will tell you that Victoria's Secret (or more specifically their suite of male executives – amazingly the company just announced that the recently resigned female CEO will be replaced with a man) has run afoul of the modern empowered woman. And it's not hard to draw a line between that mindset and their two year struggle with sales.
But it's not unsalvageable. Start with the truth – it always sets you free. Then commit to a different path. Make those changes, communicate effectively, and Victoria's Secret will regain its place in the sun.
Danica Ross is Grayling's chief client officer in the US.
---
Danica Ross