EU DIGITAL DIGEST: Patent Politics - Commission takes a new direction on Standard Essential Patents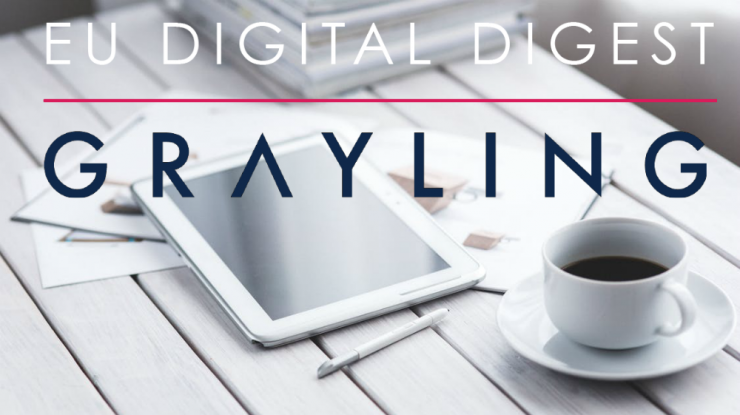 28th April 2017
---
In a surprise twist of events, the European Commission's DG Grow has published a

Roadmap

on Standard Essential Patents (SEPs).




After a legislative proposal to reform the Intellectual Property Rights Enforcement Directive failed to emerge (and is unlikely to do so), the Commission may be trying to be address enforcement in more specific cases.




The enforcement aspects covered by the Roadmap take the 2015 CJEU

ruling

in the Huawei v. ZTE case as a basis, and aim to fill legal gaps not covered by the ruling.




The roadmap calls for an "outweighed approach" towards SEPs in the light of the advent of the Internet of Things (IoT) and the increased need for producers of a variety of patent-protected technologies. The Commission sees a need to create more transparency on SEP exposure, set clearer criteria for valuation of SEPs and address issues in enforcement.




There is notable reference to injunctive relief, and specifically the timing of the formal process regarding litigation. The EC is exploring whether to develop concrete time frames for each step in the process based on the complexity of the patent portfolio.




SEPs are commonly used in connected devices such as autonomous cars, which makes their enforcement highly topical as the EU develops its approach to the Internet of Things and artificial intelligence.




The European Commission's mandate is to design an approach that stimulates investment in R&D and innovation. However, differences of opinion internally and the broad gamut of sectors and businesses with interests in the issue are likely to make this process challenging at best, highly political and fraught at worst.



Impact analysis and next steps Stakeholders can provide feedback on the Roadmap until 8 May, after which the Commission will publish a Communication in Q2. A Communication is not legally binding in itself, but lays the groundwork for future legislative action. Guidelines on how to implement existing enforcement laws are also foreseen later this year.

The Grayling View Even though the Roadmap and any future legislation would focus on SEP enforcement only, IP enforcement relies more on jurisprudence than legislation, meaning that the European Court of Justice (CJEU) can always have the final word in infringement disputes. Despite the often technical and B2B nature of the issues, patent enforcement remains a contentious and volatile topic in the technology sector, so this process may emerge as one of the surprise contenders for the biggest political battles in Brussels of 2017.
Are you interested in more updates like this, directly to your inbox?
Contact us at NewTechnologies@grayling.com to subscribe to the Grayling EU Digital Policy Team's bi-weekly newsletter, EU DIGITAL DIGEST.
---
Grayling Team