Get the picture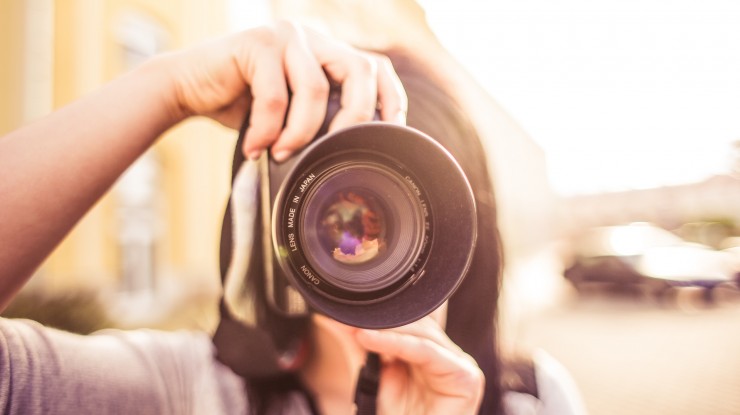 16th March 2017
---
Penny from Grayling Midlands shares her insights on the use of photography in PR.
When you consider all the changes in technology that you've observed in your lifetime, it makes you wonder how people used to get by without mobile phones and computers. In the communications industry, we've experienced many developments and trends when it comes to media and disseminating information, often much more quickly than other sectors, and our business is ever evolving to embrace new connective mediums.
Presently, information can be accessed in a heartbeat and attention spans are often short. Visual communication has become increasingly essential to capture an audience - whether it's a consumer brand or a close friend - everyone is competing for someone's fleeting attention. Images catch your eye without you even realising, especially on the scrolls of social media. Before you know it you're booking a table at a restaurant you've never even heard of before just because their food looks good! It's important that your image stands out if you want to be noticed.
"A picture paints a thousand words" - but what exactly does this mean to the PR industry?
PR is evolving - it's not only about careful selection of words. The value of strong photography and video should not be underestimated. It's no longer about fighting for column inches; securing content on blogs and social media is often just as valuable to our clients - and stand-out visual content is often the strongest way to do this.
Providing quality images can contribute to telling a client's story or delivering a specific message. It is important to remember that text and images are a package. You cannot feature a quality image without well written text and vice versa. Text and images within an article can work as a collaborative partnership in which they contribute to telling a singular story or providing a specific message. Good quality and interesting images can be overwhelmingly successful at grabbing both an editor and the target audience's attention.
Humans are visual beings, a trend aggravated by the rapid expansion of social media usage. Both editors and readers enjoy seeing images which really bring the message to life. Photographs can make stories seem far more attractive and add recall value for those who simply do not have the time to read the full story. In an increasingly fast-paced society it is important to take full advantage of the impact photography can have on both an editor and a target audience.
WARNING - With technology improving and high quality cameras becoming more and more accessible (I mean look at the iPhone adverts for the iPhone 6!), suddenly everyone's a 'photographer'. Be aware - the phrase 'you get what you pay for' rings very true in commercial photography – if your brand is going to compete with the 300 million images on the web - you're going to need your images to be the ones that stand out. It is important that your images reflect the quality of your product or service. These images will tell a visual story, to connect your customers with your brand and increase business opportunities.
---
Grayling Team