Grayling France analyses the 2nd round of the French Presidential Election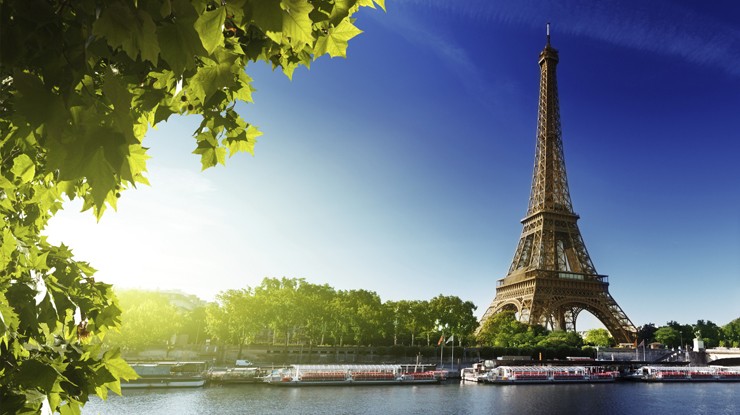 8th May 2017
---
The Public Affairs team of Grayling France provides key insights of the 2nd round of the French Presidential Election.
Emmanuel Macron becomes France's new president
Candidate of the "En Marche!" party Emmanuel Macron won the Presidential election with a landslide of 66.06 percent of the vote which represents more than 20 million of the voters(estimated results), compared with 33.94 percent for Marine Le Pen for the National Front party (FN).

Emmanuel Macron, who created his movement a year ago, becomes the youngest French president ever and one of the youngest leader across the world. Emmanuel Macron has managed to buck France's two-party system to run as an independent. He has injected an element of excitement and surprise. He had managed to accumulate a wide array of supporters, securing endorsements notably from François Bayrou of the Democratic Movement (MoDem) as well as numerous others from the Socialist Party, but also a significant number of centrist and centre-right politicians. Macron's landslide victory has also been explained from vote transfers of François Fillon's electorate.
Emmanuel Macron stated that "it is my responsibility to take on those concerns and guarantee our unity and responsibility for our country(...)From tomorrow we will modernise politics, recognise pluralism, revitalise democracy. This will be my first mission, respecting everyone."
Marine Le Pen who reached 33.94% of the votes, which constitutes the best score ever for a candidate from the National Front (11 million of voters). Jean-Marie Le Pen who were the only National Front candidate to be a the 2nd round of a French Presidential election in 2002 had 17.8% of the total votes (against 82.2 for Former right-wing French President Jacques Chirac). Ms Le Pen conceded defeat shortly after the projections were announced and said she had congratulated her opponent. But she pointed to the Front National's "historic" vote and claimed the mantle of France's main opposition, calling on "all patriots" to join the party in constituting a "new political force". Her deputy said this new force would not be called the Front National.

The abstention rate, an estimated 25.3%, is the highest in a French presidential election since 1969, and the number of voters who cast a blank or spoiled ballot is expected to reach an absolute record of about 12%. The figures reflect the relatively large number of French people in this election who felt unable to vote for either candidate so either did not do so, or did but registered their disapproval of the choice they were being offered. Thus, Jean-Luc Mélenchon (more than 19% of the vote for the first round) did not call to vote neither for Emmanuel Macron nor for Marine Le Pen.

Commentators have said this is largely a consequence of the fact that neither candidate represented an established mainstream party, and that for some voters, particularly on the left, the alternative to the far right was seen as significantly more right than left.
Political Reactions after the 2nd round


First reactions as Emmanuel Macron France's president
"I salute my adversary Ms Le Pen, I know why people chose to vote for an extreme party. I know the doubt, the fear they expressed.
"And it is my responsibility to take on those concerns and guarantee our unity and responsibility for our country.
"From tomorrow we will modernise politics, recognise pluralism, revitalise democracy. This will be my first mission, respecting everyone."
Marine Le Pen announced the creation of a new political force. She also states that French people put "patriots force as the first political opposition".
Francois Bayrou (centrist, Macron's support) stated that this victory quite something by "choosing the youngest president ever, France send a message of hope.
François Baroin, leader of Les Républicains for legislative election stated that he is going to fight for a right-wing political parliamentarian majority for the next legislative election.
Manuel Valls, former Prime minister :"I salute the large victory of Emmanuel Macron.This is the result of a great mobilization for the Republic and against hatred".
He also stated that ""We ought to build a large and consistent presidential majority at the Assembly. Time has come for the overcoming of the cleavance and to clarity, essential to succeed".
Political Reactions after the 2nd round
Insights from abroad
Angel Merkel's spokesperson stated that it is victory for a strong and united Europe.
Matteo Renzi, Former Italian Prime minister, stated that Macron's victory is an extraordinary page of hope for France and for Europe.
Program recap Emmanuel Macron
The 100 first days of Emmanuel Macron as French President
Emmanuel Macron recently stated that if he were elected, he would not introduce an amending Budget Bill before the Parliament this summer. However, he stated that his government will prepare a 5 year programmatic Budget Bill at the beginning of autumn 2017.
He has pledged to begin his term by a moralization of public life bill before the legislative elections (11th and 18th June). He also wants to go fast on simplifying labour law.
He also announced that economic bills would be put forward this summer, including one which simplifies French legislation and regulation to make it easier for companies and SMEs.
Europe
Emmanuel Macron had a very positive discourse on the EU during the campaign. He notably supports a deeply integrated single market, especially on digital issues to foster the emergence of an "European Google" and the need to share more common standards, especially on the environment.
Economy / Business
Emmanuel Macron is seen as a business-friendly candidate in favour of the liberation of the economy. His business program includes a cut in corporate income tax to 25 percent from 33.3 percent, shifting the wealth tax to property only, introducing a flat 30 percent tax on capital gains, and abolishing a local poll tax for four-fifth of households. Emmanuel Macron wishes to deepen the Labour Law voted last year, by making negotiations within firms with unions and establishing a less centralized and more flexible system, meaning companies would have more power to negotiate with workers over pay and hour.

He also proposes a 50 billion-euro ($53 billion) investment program, with funds to promote renewable energies, upgrade agriculture, and support training and medical innovation; and a 10 billion-euro fund with state holdings of publicly traded companies to finance "industry of the future".
Among his business proposals, he wants to introduce a "Buy European Act" to limit public contracts to companies with at least half of their operations in Europe.
Employment
In order to tackle France's unemployment Macron wishes to create a universal unemployment benefits program. Farmers, independent workers, and employees who have quit their jobs would all be eligible for benefits. Under the plan, however, unemployed individuals would not be able to receive benefits if they turn down more than two job offers, as long as the offers propose starting salaries that are no more than 20 percent less of their previous salary.
Healthcare
People suffering from chronic illnesses, or have trouble hearing or seeing, would be paid back in full for their medical care. By 2022, he wants to include free dental care. He wants to allocate €5 billion of his investment plan to health-related issues, notably to help strengthen research on environmental health and develop telemedicine.
Environment/ energy
His pragmatic environmental approach aims at fostering energy transition in transport, particularly by promoting electric vehicles through tax preferences, and the development of charging stations.
Abandoning nuclear power is absolutely inconceivable for economic and even ecological reasons, according to Emmanuel Macron. Nevertheless, he wishes to reduce the dependence on nuclear energy, with the objective of 50% nuclear energy by 2025 in line with the targets set by the former socialist Government €15 billion will be invested to accelerate the energy and ecological transition, and will also encourage private investment to mobilize €30 billion.
Digital
His main digital proposals aim at installing an online platform that covers all administrative procedures, and at harmonizing digital regulation across the EU within a "Digital Single Market", and supporting startups throughout a European Venture capital fund. Emmanuel Macron also wishes to develop a national strategy to encourage AI-linked technologies, allow a right to experimentation for innovation, and encourage more broadly R&D to flourish on the territory.
Emmanuel Macron is eager to lower inequalities within the French population by reducing the Internet "white zones" and financing the SMEs digital transformation by favoring access to credit on this purpose. He plans on having a total national broadband coverage by the end of 2022.
Housing
He wants to maintain public rental controls that has "led to a decrease of rend paid by tenant" according to him. He wishes to create a "mobility lease" with the aims at helping poor people to access private rental property.
Macron has said he aims to move France's tax on personal assets over €1.3 million to a focus on real estate rather than productive investment.

Forecast for the new Government and Parliament – which Government?
Emmanuel Macron will announce his government in the coming days. He might have to construct some sort of coalition, with experimented politicians, representatives from the civil society, and based on a gender equity. He already announced that the government will be composed of 15 Ministers, with a "coalition of different opinions" – but without any agreement with traditional parties such as the Socialist Party (PS) and Les Republicains (LR).
However, he has not yet unveiled the name of his Prime minister although he has said that it could be a women who has got leader's capacity. He wants someone with a strong political experience, a good knowledge of parliamentary process and ability to manage a majority.
On May, 5th, Emmanuel Macron stated that he has already chosen his Prime minister though he will not unveil his/her name immediately

Legislative elections
This government could be totally modified with the legislative elections that will take place a month after the second round of the presidential election i.e on June, 11th and June, 18th.
Since 2002, presidential and legislative elections have occurred in the same year to avert the risk of cohabitation. However, the electorate is currently so divided that it is impossible to say if the French tradition whereby the president is given a parliamentary majority will be respected this year. The collapse of the support for traditional left and right parties combined with the fact that a newly created movement has won the presidential election could lead to a National Assembly without any majority.
289 seats are necessary for a parliamentary majority. If we look the result of the 1st round of the French Presidential election, Emmanuel Macron of En Marche! arrived first within the borders of 240 constituencies, against 216 for Marine Le Pen (FN), 67 for Jean-Luc Mélenchon (FI), 53 for François Fillon (LR), and 0 for Benoît Hamon (PS).
Legislatives projections are made difficult by the fact that "En Marche!" has not yet unveiled all of its candidates for legislative elections.
All of the Legislative investments for "En Marche!" candidates will be unveiled next week, Macron announced. At this time, only 14 "En Marche!" candidates have been designated by the movement.
General secretary of Macron's party : "Our candidates will run with the label "La Republique En Marche"!
Agreements between parties before legislative elections, at a national or local levels, will be crucial to influence the results, between extreme left-wing party / Socialist party, Socialist party / En Marche, Les Républicains / UDI (centrist party), UDI / En marche, …
According to an opinion poll from "opinionway" released four days before the second round of the Presidential election, Emmanuel Macron's movement could get between 249 and 286 MPs, almost the majority of 289 MPs. The same opinion polls estimates that "Les Républicains" would have from 200 to 210 MPs.
In any case, the new president will not have much time to forge a parliamentary majority between the moment he enters the Elysee palace and the start of the parliamentary electoral campaign.
"Les Republicains" that have lost the Presidential election could try to impose a cohabitation to Emmanuel Macron. The right-wing political party has secured a legislative agreement with the "UDI" (centrist) though this deal could be in danger. Several "UDI" candidates might be tempted to join the "En Marche !" movement. Several "Les Républicains" candidates, at least the ones who are belonging to the center-right wing of the party, could be tempted to join a coalition with the "En Marche" movement.
Besides, the outgoing socialist ruling majority could lose three-quarters of its seats, ending up with 50 deputies. Some of their support will go to Macron's group, some to Mélenchon's. As a former member of a Socialist government, Emmanuel Macron may be tempted to rely on Socialist Party to build a majority. Many socialists joined or announced they will vote for Emmanuel Macron during the election campaign : Manuel Valls (Former Prime minister), Jean-Yves Le Drian (Minister of defence), Bertrand Delanoe (Former Mayor of Paris)...
According to François Hollande, Socialist Party "won't disappear but it will have to negotiate".

Moreover, according to the opinion poll from "opinionway", National Front could have 20-25 MPs, enough to form a parliamentary group at the National Assembly.
What are the next steps?

May, 11th
Announcement by the Constitutional Council of the name of the next French President
May,11th – May,14th
Investment the next French President between the date of the official announcement by the Constitutional Council and the end of François Holland's term.
May, 14th
End of François Hollande's presidential term

June,11th
1st round of the legislative election

June,18th
2nd round of the legislative election
June 27th
Begin of parliamentary session
For more information:
Grayling is a leading global communications group specializing in Public Relations, Government Relations, Investor Relations and Events Management - with offices in 30+ countries across Europe, the US, the Middle-East, Africa and Asia-Pacific.
The Team of Grayling France gathers 30 consultants advising international and national firms, trade associations and public bodies, to develop their public affairs and public relations strategies towards public authorities, media and different types of stakeholders.

Contact: +33 1 55 30 80 98
Out Grayling team in Paris
Rémy DEBRANT: Director France
Clarisse BOIDOT: New Business Director
Dorothée DAYRAUT JULLIAN: Head of Public Affairs
Bertrand PAUL: Head of Corporate Communication
Sonia BONVALET: Head of IT / B2B
Vanina ROBIC: Consumer/Tourism Account Director
Iva BAYTCHEVA: Consumer / Tourism Account Director
---
Grayling Team