Honey, did you take out the trash?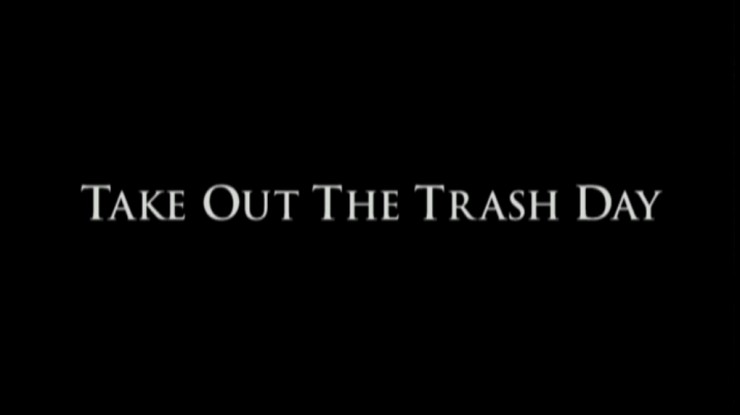 28th August 2017
---
Grayling's Jon Meakin reflects on the importance of timing.
Watching the news on Friday evening reminded me of an episode of The West Wing, 'Take Out the Trash Day'. In that episode, Deputy Chief of Staff Josh Lyman explains the concept of "taking out the trash" – when the White House releases as many stories it does not like as it can, hoping they will be buried or under-scrutinized, on the basis that it is a Friday and going into the weekend when fewer people pay attention to the news cycle.
Last Friday was a prime example of the technique, with three or four stories, including a controversial pardon and another White House resignation / firing, released simultaneously – and all coinciding with the landfall of Hurricane Harvey. The cable news hosts didn't know where to turn – and that's the point. They only have so much air time, and while under normal circumstances any one of those stories would be pored over for the whole hour, on Friday they had to cover them all, literally in the middle of a hurricane. In news management terms, it's smart.
And it's not unique to the White House. It's more than 10 years ago now, but I still remember a tsunami of news coming out of 10 Downing Street when then Prime Minister Tony Blair announced that he planned to serve a full third term, if re-elected (he was, but he didn't). At the same time, we got "Oh and by the way he's going to have major experimental heart surgery tomorrow… and he's buying a multi-squillion pound house. Any questions?". The media were left reeling and of course the political news eclipsed the other two, more sensitive announcements.
It's a technique used by companies and even public bodies, too. Any organization, in fact, that has bad news to release. Timing is everything. One British Labour Party advisor's career was effectively ended when her tactless comment about September 11 2001 being "a good day to bury bad news" was made public, but the reality is that many organizations did just that.
In the communications world, bad news is a fact of life. And while times have changed since Josh Lyman's comment about how "fewer people read the papers on a Saturday", an understanding of the news cycle is still a critical part of reputation management.
Jon Meakin is Grayling's global head of strategic services.
---
Jon Meakin