How can the Prime Minister deliver on her commitment to strengthen the UK post-Brexit?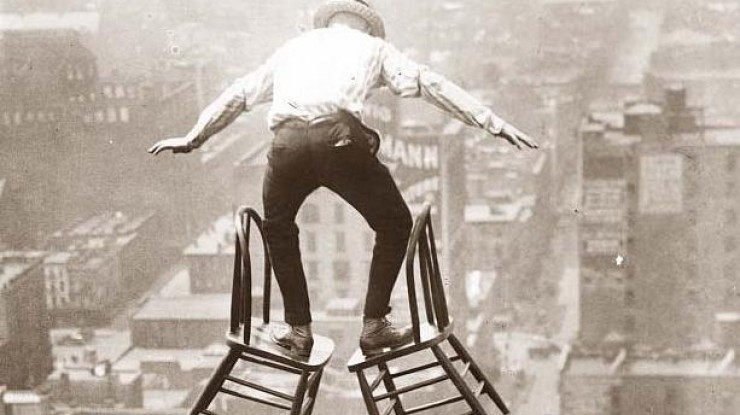 29th March 2017
---
Alexander from the Public Affairs team shares his insights on how the Prime Minister can deliver on her commitment to strengthen the UK post-Brexit
Today the European Council will receive a letter from Theresa May which will formally begin the UK's exit from the European Union. It's a letter which every living UK Prime Minister - herself included - campaigned against. Nonetheless, she has embraced its contents with a gusto that few on even the furthest reaches of Britain's political right had dared dream of in advance of last year's referendum.
The move has been so extensively foreshadowed that its impact is likely to be far less than the theatre it will create. Instead it's the EU's response which will be far more important, as the letter marks the moment the UK loses control of the Brexit process. As we await that response interested parties here in Wales are instead setting their sights on the UK's post-Brexit future, and the nitty-gritty of how our union is going to function in the brave new world we are creating.
Significant focus has already been given to key sectors such as agriculture and regional economic development. Yet when such debates are combined with those about the future of our relationship with Scotland; ongoing tensions in Northern Ireland; and the practical implementation of English votes for English laws, it isn't unreasonable to suggest the UK is facing an existential crisis. Something which will have to be addressed as Theresa May sets about the hard task of delivering upon her commitment to strengthen our United Kingdom in Brexit's wake.
Former Prime Minister Gordon Brown has already waded into this debate and is in Cardiff today to discuss his proposal for a Constitutional Convention. His proposals make a serious attempt to address the elephant in the room that will need to be addressed if the UK is ever to be truly strengthened. This elephant is England. As one of the most centralised nations in Europe, it isn't surprising that so many of its citizens have noticed that devolution has largely passed them by – this is especially the case given that their only avenue to influence national politics comes through the outdated and unrepresentative first-past-the-post (FPTP) electoral system which ensures that the vast majority of votes are ignored.
Voices across the devolved nations continue to call for a more federal structure to strengthen the UK. However, what that means in practice is frequently absent from the debate. Nationalist parties such as Plaid Cymru and the SNP make the case that such a structure should result in Wales and Scotland having equal power to that of England on matters which affect the whole of UK - rather than them being decided by a governing party largely made up of rural MPs from the south of England.
At the risk of being extremely unpopular with those of nationalist persuasions, equality on the basis of four nations is an unreasonable expectation given how unequal the UK is in terms of economics and population. In practical terms it would be just as unfair for a nation of three million to have equal control over issues affecting a nation of fifty-three million, as it is for those three million to be ignored.
This is why for Theresa May to deliver upon her commitment to bring about a stronger and more united post-Brexit Britain, English regionalism needs to play its part. Doing so would be a significant political risk for her as the Conservatives have the most to lose from a change towards regional collaboration and decision making, over an all-powerful UK Parliament.
Yet aside from the political cost, perhaps the biggest challenge facing this proposition is that the English regions have shown little interest in gaining more control when they have been offered the opportunity in the past. There are many explanations for this, including the likelihood that such a system, while empowering the region, may diminish the influence of England as a whole given its present dominance.
Equally, if you're from one of the devolved nations you're unlikely to relish the prospect of being considered equal to just one region of England - even if this did fairly reflect your population and/or relative economic performance. Would that really be any more equal than our current arrangement other than the potential to form coalitions with similarly overlooked English regions in the hope of sharing control of a smaller proportionally elected UK Senate?
In short a stronger UK needs to be one which both embraces devolution and addresses England's democratic deficit. This is likely to require compromise from all sides - something which we traditionally struggle with. All of which begs the question of whether a stronger United Kingdom is a realistic post-Brexit expectation given the rise in nationalism which defined the debate, or whether the whole notion of post-Brexit strength just more of the kind of empty rhetoric which has come to dominate our political discourse?
Has the devolution watershed of the late 1990s put the UK on the path towards destruction that critics such as John Major always feared, or does empowering the regions of England offer us the prospect of overcoming national differences and govern together in a renewed union of equals?
I choose to take a positive view. Britain has the potential to work far better than it currently does. To be a more equal and collaborative place. If the Brexit debate taught us anything, it's that many are dissatisfied with the status-quo.
All it requires is the political will to deliver it, just as it did whenever we have stood at such crossroads in the past. Whichever way you stand, as of today, we are full steam ahead towards finding out.
---
Grayling Team