New Prime Minister in Poland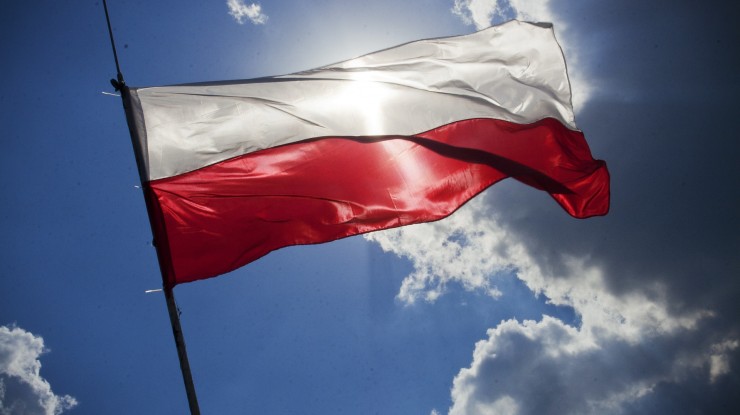 2nd January 2018
---
Analysis by Grayling Poland, December 2017
Mateusz Morawiecki, the previous Deputy Prime Minister and Minister of Economic Development and Finance, has become the new Prime Minister. All previous ministers have been appointed again in the same positions and no changes were introduced at this point. Beata Szydło, the previous PM, was chosen as a minister without portfolio who will be responsible for social affairs. Some additional changes to the Council of Ministers might be introduced in January 2018 as the leader of their political party, Jarosław Kaczyński, has already announced. Kaczyński is likely to keep his influence over the government's actions.
Expose – main priorities
Economy. The economy and development are likely to be given priority in the coming years. According to Morawiecki, Poland has followed a path of dependent development, mainly from foreign capital that considers Poland to be a periphery. Morawiecki sees Poland as a state with global economic aspirations and as such shouldn't shay away from competition and cooperation. Morawiecki states that to achieve that Poland needs to have national champions. The emphasis should be put on new technologies and advanced products. Poland should become an "entrepreneurial state" and Morawiecki wants his policy to lead towards that. As a minister Morawiecki encouraged the government to adopt a "Strategy for responsible development" and now as the Prime Minister he will have more means at his disposal to endorse his position. To ease the situation of entrepreneurs, a Business Constitution was created and Morawiecki has already announced similar projects to come.
Society. He is a true believer that all citizens should benefit from economic growth. For him, sealing up the tax system is just a tool to support the redistribution of goods and reduce poverty in Poland. In that sense a booming economy is crucial for a generous social policy. Therefore, the program 500+, Housing Plus and other initiatives will be continued or even expanded.
Foreign Policy. Poland wants to keep its strategic partnership with the US and European Union, but at the same time it would like to develop regional initiatives like the V4 and Three Seas Initiative. Some commentators claim that Morawiecki might improve relations with the EU institutions. However, so long as he doesn't oppose the changes in the judicial system or the freedom of the media, the possibilities to improve Poland's image will be quite limited and unsuccessful in the long-term.
Energy. Morawiecki sees coal as the most important energy source for Poland and will continue supporting the mining sector. At the same time, he plans to develop gas infrastructure so that Poland might serve as a gas hub for the CEE region. He would like to introduce some renewable energy into the Polish energy mix if it's beneficial and cost efficient. The decision on nuclear energy hasn't been made yet, but Morawiecki doesn't stand against it. What's more, he recognises the social and health implications caused by smog, which might lead to the promotion of a low-carbon economy.
Infrastructure. The main priority for the upcoming years is the construction of a new central airport located next to Warsaw. To fully benefit from the central location of Poland, the government wants to significantly improve the network of rail and road connections. This is not limited only to big projects like the construction of the Via Carpatia, but also involves developing local connections between towns and villages.
Healthcare. As under Beata Szydło, increasing spending on healthcare is one of the priorities for any government in Poland. Poland is on its way to increase spending on it to 6% of GDP in 2025 (in 2018 it should reach the level of 4.67%). Morawiecki plans to emphasise the importance of prevention when it comes to disease treatment – a National Institute of Oncology should be created as well as a national programme preventing cardiovascular diseases.
During his studies, Mateusz Morawiecki was involved in the activities of the group "Fighting Solidarity" – an organization founded by his father. He's was detained several times for opposing the communist regime by pulling down flags and painting anti-system slogans. In the early 90s, Morawiecki graduated in history and business studies and obtained an MBA from Wroclaw's universities. He gained international experience by doing research at Goethe University in Frankfurt and working at Bundesbank. After his return to Poland in 1998, he first worked at the Office of the Committee for European Integration and then became an advisor to the president for foreign trade at Wroclaw's Bank Zachodni. After the BZ was acquired by the Irish AIB, Morawiecki was appointed to the position of managing director of the bank. When the company merged with WBK, Morawiecki became a member of the board responsible for business support in the new institution and its CEO starting from May 2007.
In the past, Morawiecki was associated with political parties other than Law and Justice. He was a councillor for one of the AWS's regional assemblies in the years 1998-2002 and a member of the economic council run by Jan Krzysztof Bielecki in Donald Tusk's government in 2010-2012.
Monika Serżysko
---
Grayling Team