Technological change is shaping tomorrow's consumer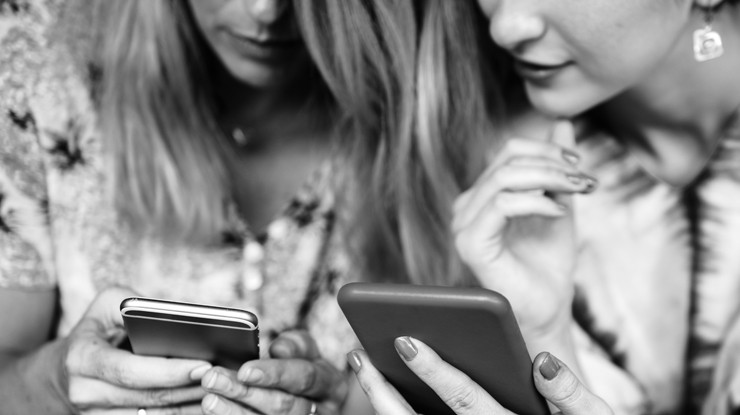 25th October 2017
---
Anna Kuprian, head of digital at Grayling Poland, on how technology is changing the relationship between business and the consumer, and how corporate reputations can be made or broken in the online space. This blog post is based on an interview with Michael Dembiski, BPCC Contact Magazine.
First and foremost, we have to keep in mind how people actually use tech. What is crucial here is the idea of 'micro-moments', as Google calls them, when we use our smart phones to check real-time, intent-driven information about products, brands. The broad deployment of smartphones, of which there are now more in developed markets than consumers, has to be taken into consideration when designing PR campaigns. This is the first touch point in the customer journey. How can we get to use those moments, to be the first to bring information to the consumer's mobile devices? That's the challenge in front of every marketing practitioner.
Another thing is constantly-evolving and ever-broadening Google search that changed how we acquire information, with almost 4 million searches a minute. To address this notion Grayling developed GCore, a special tool checking brand resilience and brand appearance on Google. It enables us to check share-of-voice across different searches, keywords traffic, sources, and in result - help us to prepare a relevant communications strategy. We can deliver a comms campaign where we tackle fact-checking, fake news and reinforce credible sources. Reputation management is something that's happening all the time either through promotion or crisis mitigation. Companies off all kinds have to tackle crisis situations and that's our expertise, that's what we do on a daily basis.
Nowadays while preparing a communication strategy we have to scan many more outlets, websites, forums, Facebook pages, Twitter feeds, which gives us a far truer picture of the typical consumer journey and how it is established. We get to understand consumers' media usage and learn from which outlets they gather their information. Using online analytics, keywords, key searches, competitor analysis and social media monitoring, we can build user-tested prototypes of marketing actions - for the first time in the history of PR we can do all this thanks to online tools and platforms. This, however, isn't enough. New technologies that will have an impact on marketing and communications are appearing constantly, and every PR and marketing professional has to be in touch with what's going on. What's relevant today is out-of-date tomorrow.
One of the main technology trends that might be used in terms of communication and marketing is automation. Many tools that use artificial intelligence (AI), when it comes to planning and deploying ads, prove to be much more effective than traditional online media planning. Many case studies of success prove how companies can raise their conversion rates and identify high-value audiences thanks to AI.
Let's take a look i.e. at Apple's iOS 11, which in September boosted augmented reality (AR) to hundreds of millions of iOS devices. How will that affect marketing and PR? People tend to think about AR as a technology related to something like Google Glass, a wearable device, but the first implementation of AR that will change the market will happen once there's a critical mass of usage on the smartphone. Once the technology is mature enough and included on our devices on a daily basis, we'll see AR taking off. I can see many AR use-cases for consumer brands in the nearest future and AR will have its place in comms and marketing too.
Blockchain – distributed ledger technology – can help us take control of our data, agreements, registers, we're at a very early stage in the development of this technology, a bit like sending e-mail messages on computers using MS DOS. The implications of distributed ledgers across many sectors will be profound for business and individuals. It's far more than just crypto-currencies, but still too early to say how exactly it will affect us all.
The examples mentioned above are only a few as there is much more going on in the tech sector.
For us, as the communications & marketing people, the important thing to realize is that we have to closely watch the development of different types of technologies and, if relevant, try to adapt and use them in activities we propose our clients. Our role is to educate and make them understand the importance of the relationship between technology and consumers.
---
Grayling Team