The Mark Zuckerberg Testimony: Did He Save Face?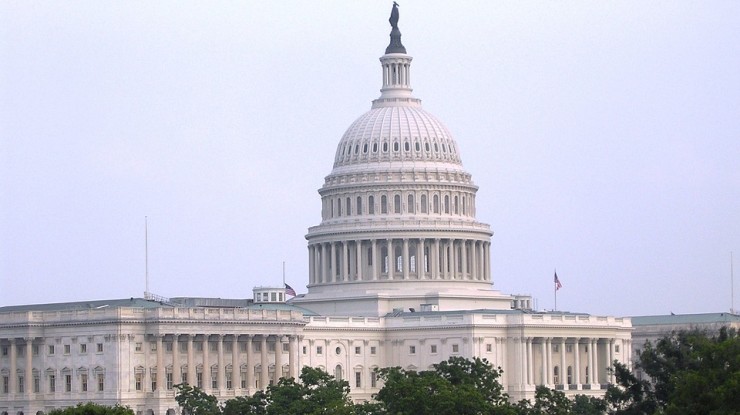 13th April 2018
---
Earlier this week, Facebook CEO, Mark Zuckerberg testified before Congress. MJ Marshall from our DC public affairs team reflects on how he performed - and distils some useful lessons.
If you've missed the news about Facebook Chief Executive Mark Zuckerberg testifying before Congress for two days, you've likely been hiding under a rock.The news about the Facebook executive's appearance before Congress has been everywhere. But in case you missed it, here are some lessons in Capitol Hill etiquette that Mr Zuckerberg would do well to remember the next time he is asked to appear.
Lesson One – Dress appropriately. While there was nothing egregiously wrong with the Facebook executive's attire, he could have looked a little neater and more polished. While many workplaces have adopted business casual policies, Congress is not one of them. Men are still expected to wear a coat and tie and women must wear business attire. We give Mr Zuckerberg a thumbs up for leaving his hoodie at home, but suggest he learn to tie a tighter tie. Personal appearances can make or break a first impression of the members.
Lesson Two – Get more media training. Anyone in Mr Zuckerberg's position should be a little better equipped by now to handle the spotlight. Yet at times, he appeared to have a dazed look on his face in front of all the cameras. Undoubtedly this came across to the members as a lack of respect and understanding around the necessity of Mr Zuckerberg's testimony in the first place. Being under a microscope is difficult, but handling it poorly can affect your integrity and credibility. Some folks are naturals in front of a camera, Mr Zuckerberg needs a bit more practice at this.
Lesson Three – Come with an objective. Under normal circumstances, a request from a Congressional committee to testify is considered an honor and privilege – you are sharing your expertise on a particular topic with that committee. But Mark Zuckerberg's testimony was given under anything but ordinary circumstances. Members of both the House and Senate had concerns about Facebook's frequent missteps with the privacy of user information and its failure to combat Russia's aggressive campaign to manipulate American voters in the most recent Presidential election.
Mr Zuckerberg's apologies to Congress about his company's shortcomings seems to have, for now, persuaded his devoted following of users as to his leadership. And if the stock market is any indication, his investors are satisfied with his testimony as well. But should that have been his only objective? Perhaps not.
The court of Congressional opinion is a powerful one – not just because it is a legislative body that can and does take action when warranted, but because there are 565 Members of Congress representing vast constituencies – many of whom are Facebook users. On far too many occasions Mr Zuckerberg appeared unprepared to respond adequately to questions about the harvesting of user data by Cambridge Analytica, and when the company was informed of the data abuse. Many Senators challenged the Facebook executive on his explanation of this privacy invasion.
When asked to agree to privacy legislation that requires permission for data collection, Mr Zuckerberg failed to express support for any specific legislative proposal. Instead, he acknowledged that regulation was inevitable but that this is a "complex issue that deserves more than a one word answer." Mr Zuckerberg helped the members understand how complicated an issue this is, but may not have been as convincing as to the reliability of Facebook to take additional steps to protect the privacy of its users. Perhaps that should have been objective number one.
Lesson Four – Understand the global regulatory environment. When legislators asked the Facebook executive about the new European privacy rules – the General Data Protection Regulation, or GDPR – which provides for data protection and privacy for individuals within the European Union, Mr Zuckerberg said he was generally concerned that some constraints could restrict companies in the US from innovating with technologies like facial recognition, thus allowing China to take the lead in developing the technology. A valid concern. But as Mr Zuckerberg acknowledged, technologies like face recognition should require permission from users. Sensitive technologies should require special consent. Facebook is a global company and Mr Zuckerberg clearly needs to have a better grasp of how interconnected regulatory authorities impact technology.
Lesson Five – Anticipate possible outcomes. Mr Zuckerberg would do well to spend a little time reading up on the legislative process. When you are dealing with Members of Congress on such sensitive matters as privacy protection and you fail to satisfy concerns that your company is capable of making the necessary reforms to protect that data, you subject not only your own technology company, but the entire technological universe, to possible legislative action to do just that. Notwithstanding Mr Zuckerberg's best attempts to "save face" his company's controversies are likely to fuel new privacy protection legislation, possible fines or greater regulation. As the saying goes, far too often, the masses are punished for the mistakes of the few. Look out Google, here they come!
MJ Marshall is a policy and public affairs for Grayling, in Washington, DC.
---
MJ Marshall