Turning on a Dime to Make Money Out of Memes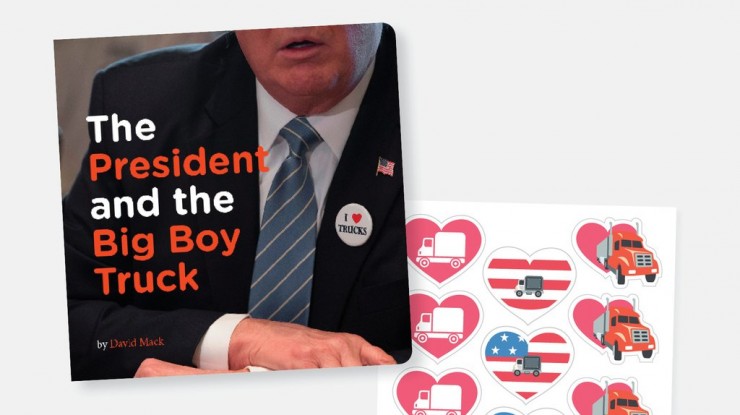 27th March 2017
---
Creative and Content Director, Will Kunkel on the need for speed.
Twitter, in the US at least, may well have reached 'peak meme' this week. Anyone with a talent for Photoshop manipulation and /or creative picture captioning had plenty of raw material to work with, largely courtesy of the White House.
Consider the poor Press Team at the White House. I imagine the conversation went something like this:
Press Person 1: (Looks at schedule for Thursday March 23) We have the leaders of the trucking industry coming in today. But with the vote on the American Health Care Act scheduled for this evening, it's going to be hard to get the media to pay attention to that. Any ideas?
Press Person 2: Hmmm, tricky. (Pause) How about a photo opp?
Press person 1: Go on…
Press Person 2: (Thinking quickly) We could get a big rig and, er, the President could have his picture taken inside it. You know, driving things forward, in control of the machinery of government – great symbolism.
Press Person 1: I love it! Set it up…
The results of the photo opp were clearly not what the Press team had in mind, when the pictures became a gift for meme makers everywhere. The Hill produced a round-up of some of the best and the whole episode provided some welcome light relief to almost everyone except the White House staff.
Lessons for PR Practitioners
The ability of so many people to transform news moments like this, almost instantaneously, is seriously impressive. Increasingly, this is how we in the communications industry, and our clients, need to behave.
'Newsjacking' – the art of inserting your organization or client into an evolving news story – has been a staple of the PR industry for many years. But the use of creative content and its amplification via social media has taken to a whole new level both the manner in which we respond, and the speed at which we need to do so.
There will always be a need for a meticulous well thought-out plan, of course. But more and more, we are counselling our clients on the need to build into our programs sufficient flexibility for real time creativity – responding to the unknown unknowns, as well as the unknown knowns. (In case I've lost you at this point, an unknown known is something like the Oscars or the Super Bowl; we know when it's happening and can plan to exploit it to some degree, but we don't know exactly what's going to happen on the night. An unknown unknown, meanwhile, is something we could never have predicted but nevertheless represents an opportunity.) This requires a real change of mindset for lots of organizations (and traditional PR people!) and our Real Time Creativity workshops are designed to help clients and account teams co-create what such programs could look like.
One brand that has taken this to a whole new level is BuzzFeed. As well as morphing into a credible news organization over the past year, BuzzFeed has also found a way to commercialize its stock in trade - the meme.
Last week, less than 24 hours after Twitter exploded with #TrumpTruck, BuzzFeed had produced and was selling an actual children's book, "The President and the Big Boy Truck". All thanks to BuzzFeed's relatively new 'Product Lab'.
The book is pretty juvenile, some people have sniffed. Maybe so. But it is also incredibly smart, and incredibly quick – two things that one has to be, in an age when things move so fast.
---
Grayling Team