What can Dr Dre, Justin Bieber, and Chicago teach us about what it means to say you're sorry?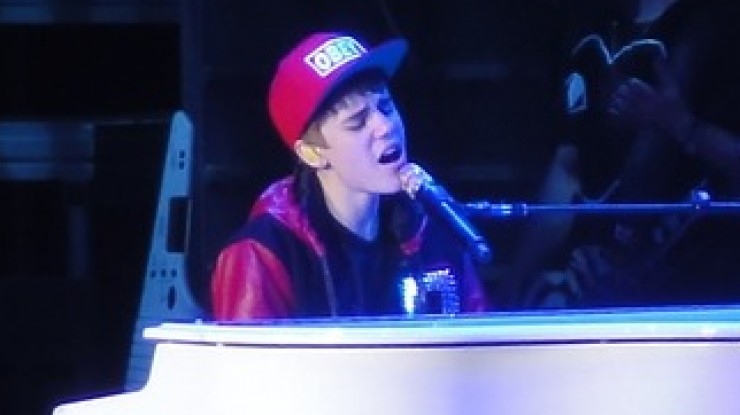 10th May 2017
---
In a crisis situation. when is it right to say sorry? US crisis comms lead, David Schraeder explores.
In 2016, the band Chicago was inducted into the Rock n Roll Hall of Fame, along with Dr Dre and other musical masters. The band's chart topping album "Chicago 16" features the song "Hard for me to say I'm sorry." It hit #1 in the US on September 11, 1982, just four days after the album was released. Written by lead singer Peter Cetera and producer David Foster, the song's chorus evokes emotion in us as we recollect moments when we needed to apologize, and perhaps found it hard to do. Saying sorry is truly one of the most difficult things for many people, and companies, to understand and communicate.
The chorus to "Hard for me to say I'm sorry" contains some hidden wisdom about crisis communications and connecting with your most important audiences when things have gone wrong:
Hold me now (that's right, you've got a crisis on your hands and this is going to hurt a little)
It's hard for me to say I'm sorry (is it really my fault? But my lawyers won't let me!)
I just want you to stay (how am I going to retain you as a customer?)
After all that we've been through (I can't believe this happened…)
I will make it up to you (you've made it clear this is a requirement)
I promise to (and we'll be watching and holding you to account)
And after all that's been said and done (what did we know and when?)
You're just the part of me I can't let go (this is now part of our story)
What the song doesn't contain is an actual apology! So what is it about saying "I'm sorry", or "I apologize" that makes it such a challenge not only for us as individuals but for companies that have done something to arouse the ire of the masses?
Reason 1: We don't like to admit when we've done something wrong – one study linked refusal to apologize to increased feelings of power, control and value integrity. Individuals may let this bias get in the way of apologizing, even when it is often the best strategy to take. No one likes to make a mistake or have to deal with a mess, and once you've faced up to the fact that something is going wrong, you often don't choose whether to respond – the situation chooses you.
Reason 2: We don't believe we've done anything wrong – unfortunately many crises are made worse when this reason dominates. See my previous article on the United crisis here. Being able to see a situation clearly, and to read the emotional fuel for its combustibility, is an absolute must for managing a crisis situation appropriately and effectively.
Reason 3: We're afraid that saying sorry means we're admitting to doing something wrong and we're going to have to pay for it. Attorneys view apology through the lens of the law and minimizing liabilities, while the comms team sees it from a reputational perspective to minimize damage to corporate reputation. Depending on circumstances, a sincere and immediate apology can often blunt the public outcry and allow the lawyers to resolve any legal issues – win/win.
And more importantly, why is communicating a heartfelt apology so powerful? It can in fact be worth billions. Ahead of the opening of "Straight Outta Compton", and perhaps (likely) at the urging of the Apple comms team, Dr Dre, another Rock and Roll Hall of Fame 2016 inductee, of NWA, Beats, and Hip Hop fame, owned his past and delivered an apology that felt sincere, and raw.
"Twenty-five years ago I was a young man drinking too much and in over my head with no real structure in my life. However, none of this is an excuse for what I did. I've been married for 19 years and every day I'm working to be a better man for my family, seeking guidance along the way. I'm doing everything I can so I never resemble that man again."
He added: "I apologize to the women I've hurt. I deeply regret what I did and know that it has forever impacted all of our lives."
Is it too late to say sorry now?
The chart topping Justin Bieber song, "Sorry", written by Justin Tranter, asks that simple question. In the song, Bieber is seeking forgiveness from Selena Gomez, and his fans. The chorus provides us with insight into the timing of an apology and asks, "Is it too late to say I'm sorry now?"
I'm sorry, yeah
Sorry, oh
Sorry
Yeah I know that I let you down
Is it too late to say I'm sorry now?
It is truly hard to say you're sorry, and often what's transpired becomes a part of you that you can't let go. There is wisdom in Justin Bieber's simple question, "Is it too late to say I'm sorry now?" And, as evidenced by Dr Dre, I think it's safe to say, no, it's not too late – though apologizing sooner rather than later can often mitigate the severe decree.
So if you're a brand, or an executive with a tough apology to make, perhaps it's time to have a heart-to-heart with your comms team about how to say you're sorry, mean it, and find a way to make it up to those you've let down. It's just the start of making it up to whomever has been wronged. Then the real work of fixing the problem can begin.
David Schraeder leads Grayling's crisis management team in the US and is sorry if you now have that Chicago song stuck in your head. For more details download the PDF.
---
Grayling Team