What #Shoptalk17 Taught Us About Communication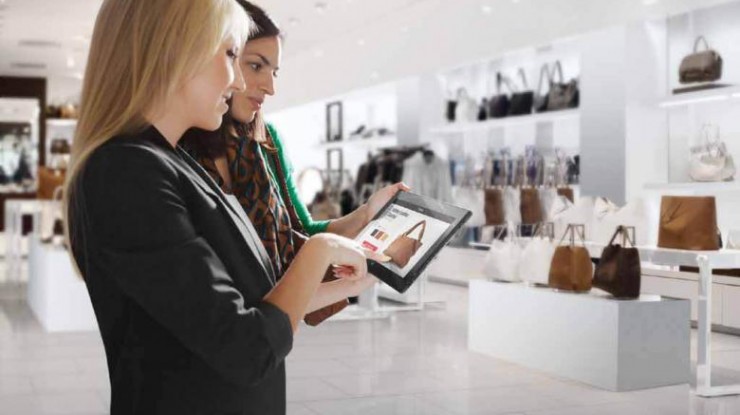 23rd March 2017
---
Fresh from mega nextgen commerce event, Shoptalk, Austin Taczli looks to the future of retail...
There have been countless reports showing that foot traffic at retail is down, decrying the death of brick and mortar, and the rise of e-commerce.
The truth is, if you've been to a shopping mall in recent history, you know things have changed. What's unclear is exactly what's caused the change. Until now.
This week, thousands of retailers, solutions providers and executives descended upon Las Vegas for Shoptalk 2017 to discuss the future of the retail industry. And, what was overwhelmingly clear was that retailers are working to address a shifting consumer expectation. Their customers have become used to direct brand engagement. The kind of engagement only made possible by the rise of personal technology and connected devices. They have grown to expect on-demand help, deals, navigation. They want more from their shopping experience - and they want direct, personalized, helpful communications while they're shopping.
What's also abundantly clear is that technology solutions providers know this, and have now developed the technology to help brick-and-mortar retailers interact with their consumers in a more sophisticated way. Google Home will help shoppers find products in local stores. Theatro will keep store employees informed and make the shopping experience more responsive. And, Xenio Systems will allow retailers to deliver custom deals, maps and instant customer service. There will be layers upon layers of technology making sure that we know how to get to our preferred brands in-store, and ensuring that we see the deals on the products we've searched for recently. This can only serve to boost the 90% of sales that currently occur in in-store.
Seemingly, we're all in for a far more thoughtful retail shopping experience than we've grown accustomed to. Though the retail industry has been slow to change, we're poised for some exciting developments over the next five years. Some will come through our mobile phones, or wearables, some will come from devices we're yet to see. And, as communicators, it will be interesting to observe how retail brands use their technology, and whether they're able to 'personalize' the experience enough to make it feel authentic for each shopper.
---
Grayling Team