Art and Brand Salon in Collaboration with MAMM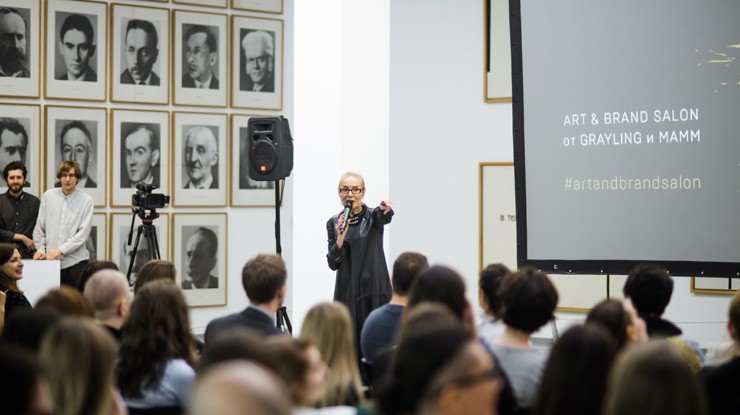 20th April 2018
---
Over 130 guests attended the Art and Brand Salon organised by Grayling in Russia in partnership with Moscow's Multimedia Art Museum (MAMM). The event aimed to explain what makes creative partnerships work and showcased some of the most successful corporate arts programs.
Speakers at the event were MAMM's director Olga Sviblova, well-known Russian contemporary artist and designer Andrey Bartenev, director of new products / marketing at Yandex Dmitri Stepanov, and Anastasia Elaeva, Grayling Russia's Head of Corporate Communications and author of the Brands and The Arts report.
"We aimed to discuss opportunities and potential challenges, but also to inspire participants to consider establishing art partnerships, if they hadn't done so already", said Anastasia Elaeva. "We see brands from every industry engage in creative partnerships these days, but there is still little focus on it from a communications perspective. Our Art and Brand Salon was designed to change this".
Elaeva is highly experienced when it comes to collaborations between brands and the arts. For her report she looked into more than 40 corporate art programs and talked to several corporate arts program managers and arts publication editors who shared their knowledge and insights.
Impressions from the event can be found here: https://bit.ly/2HdCGJz

Image: ©Maxim Serbulov
---
Grayling Team