Pan-European fish fingers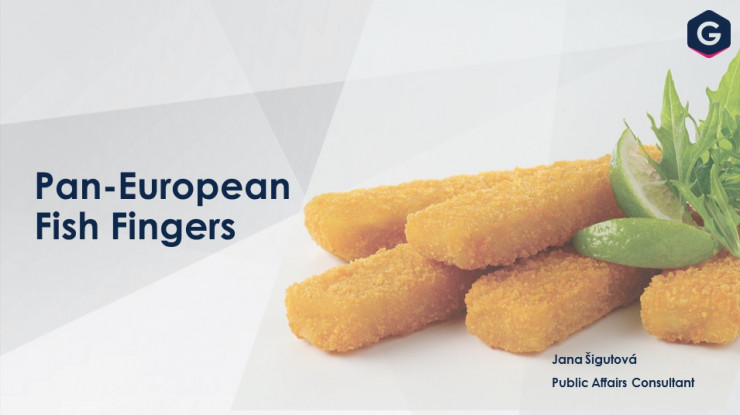 24th April 2019
---
It is six weeks until the elections to the European Parliament. As we have discussed previously, the Czechs have never been keen European voters. This might be – among other things – because we are often unaware of what "our" MEPs can actually do for us. Consequently, we think their presence in Brussels/Strasbourg is meaningless, believing that these 21 Czech representatives can barely influence, let alone improve, our lives. This is a mistake.
A great recent example of how enormous a role MEPs can play in our everyday lives is the initiative surrounding the dual quality of goods. In recent years, the whole CEE region has been expressing surprise (and quite often even outrage) that brands existing here and in the "West" do not have the same content. Does this make any sense in the single European market? Not much.
And it did not make much sense to Czech MEPs either, so they have been fighting against this unjust practice over the past few years. Naturally, they had allies in this fight and worked with many other CEE MEPs and Euro-commissioner Jourová. The lion's share of their success can be attributed to MEP Olga Sehnalová, who was rapporteur of the 2019 EP report on dual quality and brought the debate to a head.
As a result, in late March this year negotiators from European institutions agreed on a compromise and set in stone that all goods under the same brand must contain the same ingredients all over Europe. Admittedly, the new regulation is not perfect and allows for exceptions. Nevertheless, it is a big step forward for East European states, who are slowly but surely learning how to play their hand deftly in the EU. And the same applies for Czech MEPs.
The message is not that from now on you can be (almost) sure, as a consumer, that if you buy your favourite fish fingers in Paris and in Prague, there will be no difference between them. Rather, the message is that MEPs do have ample power and ability to shape Europe and influence our well-being. Therefore, it is worth actively electing them and doing so wisely.
---
Jana Šigutová