Pensions for the 21st century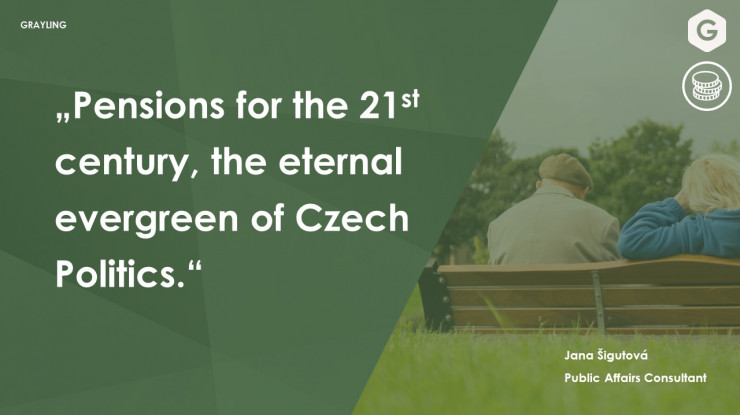 5th February 2019
---
Pension system reform – an eternal evergreen in Czech politics – is rising to the top of the political agenda once again. The Minister of Social Affairs, Ms Maláčová (Social Democrats), has come up with a proposal to make the "third pillar" of pension insurance compulsory.
For context: the debate on pensions started back in the mid-1990s, when it became widely accepted that financing pensions through contributions from active workers alone would be unsustainable. Since then, subsequent governments, backed by experts and scholars, have been trying to come up with a solution which would be both economically and politically viable – the latter in particular seems to be the root of trouble.
Around 2013, reform seemed to be a dead cert. A law introducing three pension pillars was passed, despite heavy criticism from the opposition and a presidential veto. Consequently, a new scheme featuring private supplementary pension insurance saw the light of day. And yet, by 2016, the system had been abolished by the new government, with only fragments of voluntary supplementary contributions remaining (the "third pillar").
Now the social affairs minister wants to open an expert debate on making the third pillar compulsory. Meanwhile, today's opposition is strongly against the idea of forcing people to mandatorily put their money into a bank or a fund. For the sake of future pensioners, we can only hope that, this time, politicians will learn from their previous mistakes and come up with a widely accepted solution that will survive longer than one election term.
---
Jana Šigutová