Grayling Political Digest, October 2018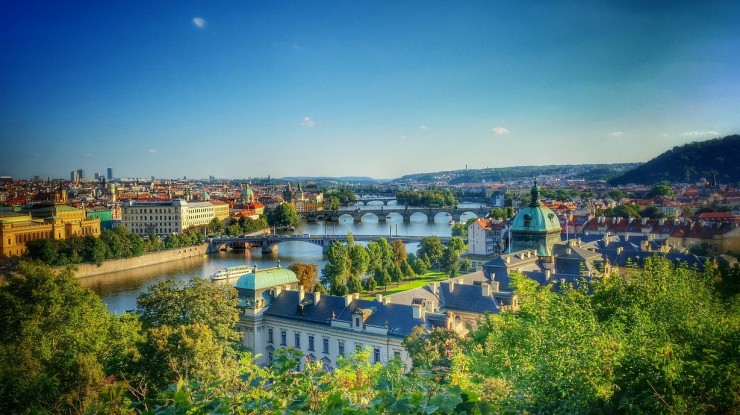 6th November 2018
---
Tug of War
With another election month in the Czech Republic over, we can now see the initial effects as the dust of coalition negotiations slowly settles over towns and cities across the country. Despite a clear victory for the ANO movement in most places, there was no shortage of surprises in negotiations on coalitions in many municipalities.

One of the latest shocks has been the surprising decision by ANO in Ostrava, where, just a few hours prior to the signing of the coalition agreement, it opted to form a coalition with the Pirate Party. That came out of the blue for the Civic Democrats and Ostravak movement, originally meant to be part of the ANO-led coalition. Some speculate that this decision was motivated by the sudden rejection of ANO from the government coalition in Brno, and the reaction of Mayor Tomáš Macura (ANO) suggests there is some truth to this.
Besides the above-mentioned political shuffles, there was also a major change in the capital city, Prague. As we informed you in the previous reports, the coalition negotiations among the Pirates, Prague Together and Joint Forces for Prague (TOP-09, Mayors and Cristian Democrats) were successful, and Zdeněk Hřib will be the first Mayor of Prague to come from the Pirate Party. Other nominations for the Prague City Council have surfaced, with Prague Together having representatives in some of the most demanding positions (finance and transport).

A statement by Hřib indicates that the City Council's confirmation vote is most likely to be scheduled for 22 November. Subsequent months will show whether the Czech capital will be given a much-needed kick or will kick someone back.
Happy Birthday to Účtenkovka! Or not?
In October, the national receipt lottery Účtenkovka celebrated its first birthday. It seems that it is a thriving toddler. Or not…!?

According to its godmother, finance minister Schillerová, the results of the project are outstanding, with more than 800,000 people registering some 200 million receipts over the past year. This is indeed good news for EET proponents and a reason for PM Babiš to throw Účtenkovka a proper birthday party.
But all that glitters is not gold! The number of individual players participating in Účtenkovka is steadily declining. On top of that, the lottery came under fire last month when it turned out that some players register almost 200 receipts a day. According to critics, this proves that Účtenkovka is addictive, verges on gambling, and should be regulated just like other similar games.

Apparently, not even Účtenkovka's parents are sure about its bright future, as the finance ministry has ordered a perception survey among the public. We will soon know if the lottery is to survive its second year, live long and prosper.
When in doubt, pedal it out
Increasingly environmentally conscious, many urban dwellers are looking for new means of transport. And politicians, being politicians, have jumped on the bandwagon. In the recent municipal elections in Prague, cycling and bike-sharing unexpectedly found themselves in the spotlight of election campaigning. Some reaped what they sowed, and some made a very efficient campaign prop out of it.
Cyclists will probably haunt the now-former mayor of Prague 1, Oldřich Lomecký, who notoriously – and unsuccessfully – banned bicycles from entering the center of Prague. The ban was eventually overruled by a court order and voters elected Pavel Čižinský from Together for Prague 1. Former deputy mayor for transport Petr Dolínek also tried to make the most of the trending topic and signed a memorandum with popular bike-sharing services, including US start-up Lime. Unfortunately, not even pink bikes and trendy e-scooters helped to make up for his previous mishaps and he was voted out of office.

On the other hand, the Pirate Party skillfully harnessed the topic to send their Prague leader to Copenhagen, where he was filmed happily cycling around and enjoying the perks of bike sharing. Needless to say, Zdeněk Hřib is now going to become the new mayor of Prague.
---
Grayling Team