EU DIGITAL DIGEST: Parliament's Report on the European Electronic Communications Code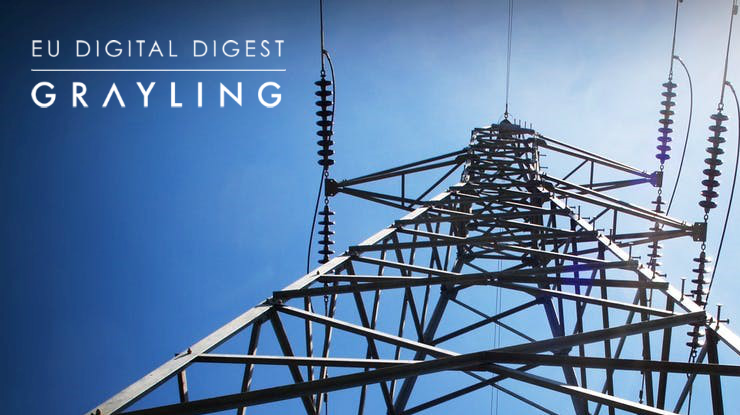 27th March 2017
---
It was a big week for the telecoms reform, with European Parliament upping the ante.
On 17 March, the Parliament's Industry and Research Committee (ITRE) published MEP Pilar del Castillo's (EPP)

draft report

, which puts forward amendments to the Commission's

proposed

reform of the European Electronic Communications Code (EECC).
On 22 March, ITRE discussed Ms del Castillo's report and two other points: Rapporteur Evzen Tosenovsky's

report

on the proposed regulation that will expand the European regulator BEREC's powers, and MEP Michal Boni's (PL, EPP) draft resolution calling for the EU institutions to coordinate on the roll-out of 5G and high-speed broadband networks.
The EECC remains the cornerstone of the Telecoms Package, as the consolidated repeal of four of the five existing Directives that make up the current code adopted in 2002 (Framework, Authorisation, Access, Universal Services). Some of the key points of MEP del Castillo's report to be aware of are:

Agreement with the Commission that the EU needs to increase incentives for mobile network operators (MNOs) to invest in the deployment of high-capacity networks. However, Ms del Castillo favours the use of general public infrastructure to stimulate investment rather than new obligations around active or passive infrastructure sharing.

A limitation of spectrum licences to a maximum duration of 30 years (rather than the 25 proposed by the Commission).

National regulators would not be required to disclose 5G deployment plans, but would have to undertake market reviews upon operators' request.
In parallel, two of the EP Committees that will give an Opinion on the Code - Internal Market and Consumer Protection (IMCO) and Education and Culture (CULT) - met to discuss their own draft reports.

IMCO, led by Shadow Rapporteur Dita Charanzova (CZ, ALDE), is mainly concerned with new approaches to Universal Service Obligation, and end-user rights in the electronic communications sector, notably with regard to the regulation of OTT services like WhatsApp and Viber.

CULT has a very limited role, but under the leadership of Curzio Maltese (IT, GUE) is focusing on media pluralism and the role of national authorities.
Impact analysis and next steps MEPs can submit amendments until 4 April, which will be followed by a vote in ITRE on 11 May. A vote in the European Parliament plenary is scheduled for 11 July. In parallel, the Council aims to agree on a common position by October this year, after which trilogue negotiations will start.

Stakeholder reactions to Ms del Castillo's report have been mixed. The European Competitive Telecommunications Association (ECTA) has welcomed it, especially the removal of provisions that would require disclosure of deployment strategies of network operators. The European Telecommunications Network Operators (ETNO) support some aspects of the report, including provisions around spectrum reform, but want more safeguards around technology neutrality and investment incentives. French non-profit La Quadrature du Net has condemned the report, claiming it bows to corporate interests and not addressing the need to dismantle incumbent monopolies.

The Grayling View The proposed reform of the Code is huge, complex and controversial. There are several competing interests at stake, and not only do companies need the technical and legal knowledge to understand the proposed changes, they also need to consider what is politically tenable in Parliament and Council. In the immediate term, it will be essential to engage with the Shadow Rapporteurs regarding amendments to Ms Castillo's report. Following this, it will be time to engage Council, particularly where companies have a strong home-base presence.
Are you interested in more updates like this, directly to your inbox?
Contact us at NewTechnologies@grayling.com to subscribe to the Grayling EU Digital Policy Team's bi-weekly newsletter, EU DIGITAL DIGEST.
---
Grayling Team