Kendall Jenner, Bill O'Reilly and the Public Mood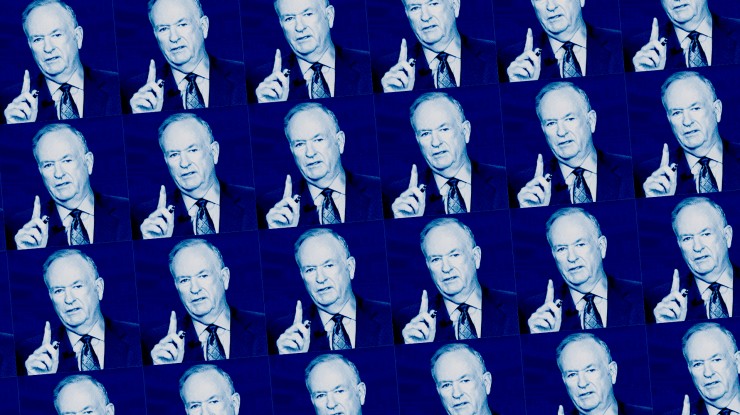 9th April 2017
---
Pepsi may have missed the mark, but some brands are successfully tapping into the zeitgeist.
Grayling's #7for17 analysis of the major trends to look out for in 2017 includes 'The Uncertainty Factor'. The premise of this trend is that in a time of political uncertainty, people look to business, and business leaders, to provide direction. We are currently seeing this play out in a number of areas, with some companies taking a principled stand, and others – one in particular – misjudging the public mood and getting it spectacularly wrong.
Let's deal with Pepsi first, shall we? So much has already been said about the brand's now infamous commercial that there is little more to add. Commentators have rightly wondered how something so expensive, that would have been through so many layers of approval before it made it to air, actually did make it to air. A lack of diversity in the corporate world is surely one factor, as is the separation of advertising and public relations (had any sane PR person been involved in the development process, they would surely have rolled their eyes and killed the ad at the concept stage). But whatever happened, it was a spectacular own goal, and the folks at Pepsi will no doubt be chastened by the experience, wondering how an attempt to tap into the zeitgeist went so badly awry.
My colleague, Danica Ross has suggested that some corporations need a 'chief cynical officer'. But the problem with the Pepsi ad wasn't that people now are cynical, or more cynical than they used to be, but that the brand mis-judged the public mood, and failed to capitalize on The Uncertainty Factor.
At the other end of the spectrum, however, there are companies that are not only in touch with the mood, but are exercising the power of their marketing budgets in an attempt to make a difference.
Money Talks
It has been widely reported that Fox News has reputedly paid out in excess of $13m in 'hush money' to women who have accused host, Bill O'Reilly of sexual misconduct.
O'Reilly has been the undisputed star of the network for more than 20 years, with his show, The O'Reilly Factor, a major draw. The advertising revenue that goes with that is considerable - $119m in the first nine months of 2016 alone, according to ABC - and the high-ups at Fox clearly made the judgment that it was better to shell out to make their 'O'Reilly problem' go away than to discipline their golden goose and risk losing him to a rival network, or be subject to lengthy, expensive and high profile law suits.
It is worth saying at this point that no case against O'Reilly has been proven. But $13m is $13m. And this week Fox's problem got a whole lot bigger than that.
It was only very recently that Fox was among the media outlets reporting on brands pulling advertising from YouTube, due to Google's apparent inability to stop ads appearing alongside repugnant content. PepsiCo, Wal-Mart Stores and Starbucks joined AT&T, Verizon, Johnson & Johnson, Volkswagen and several other companies in boycotting the platform until Google was able to rectify the issue. But Fox now finds itself the subject of a similar boycott. A growing number of brands have pulled their ads from The O'Reilly Factor, resulting in a loss of revenue that is likely to far exceed that $13m.
Why? Because of this…
The women's movement in America is arguably stronger today than at any time in history, and these consumers have considerable spending power. Just as brands do not want to be juxtaposed with unsavoury images on YouTube, neither, it seems, do they want to be associated with Bill O'Reilly.
What started out as a couple of advertisers walking away has turned into a flood, spurred on by pressure applied via social media.
Anyone watching The O'Reilly Factor in recent days will barely have had time to go to the bathroom during the commercial break, there are so few companies still advertising during the show.
And this isn't just a case of brands withdrawing their ad spend and staying silent. Most are vocal in saying why, including:
Mercedes Benz: "The allegations are disturbing and, given the importance of women in every aspect of our business, we don't feel this is a good environment in which to advertise our products right now."
Hyundai: "We had upcoming advertising spots on the show but are reallocating them due to the recent and disturbing allegations. As a company we seek to partner with companies and programming that share our values of inclusion and diversity. We will continue to monitor and evaluate the situation as we plan future advertising decisions."
Constant Contact: "Based on the recent allegations and our strong commitment to inclusion, respect and tolerance in the workplace, we have decided to pull Constant Contact's ads from The O'Reilly Factor."
Bayer: "Bayer supports a safe, respectful and non-abusive environment for women and we have reached out to Fox to voice our concerns regarding this matter. Based on the serious nature of these allegations, we have made the decision to suspend all advertising on the program in question."
Allstate: "Inclusivity and support for women are important Allstate values. We are concerned about the issues surrounding the program and we have suspended our advertising."
Esurance: "In light of the recent controversies surrounding Bill O'Reilly and his treatment of women, Esurance is suspending its advertising during The O'Reilly Factor."
The list goes on. CNN has helpfully compiled all advertisers' comments here.
It's a fascinating stand-off between the network and the brands. What is the tipping point for Fox News? Two advertisers remaining? One? None? Or do they figure they can ride it out, and that O'Reilly's huge audience (which so far is showing no signs of abandoning him) will eventually override brands' concerns about the host's alleged misconduct? If I had to guess, I would say that while a few brands might slink back, Fox will have to give some ground, and while firing O'Reilly would be difficult when they have apparently been covering up his behaviour for so long, some kind of apology and commitment to better practice in the future might be in the offing. That would give those brands that wanted to, the license to return, but would not satisfy those who are after a scalp.
When Grayling first articulated The Uncertainty Factor, the conventional wisdom was that Hillary Clinton would be the 45th President of the USA. The uncertainty that came with Trump's election has only served to make this trend more relevant: more uncertainty, and more of an opportunity for brands, corporations and their leaders to fill the void. But as Pepsi found, it has to be authentic, or the potential for damage is huge.
---
Jon Meakin