Play Time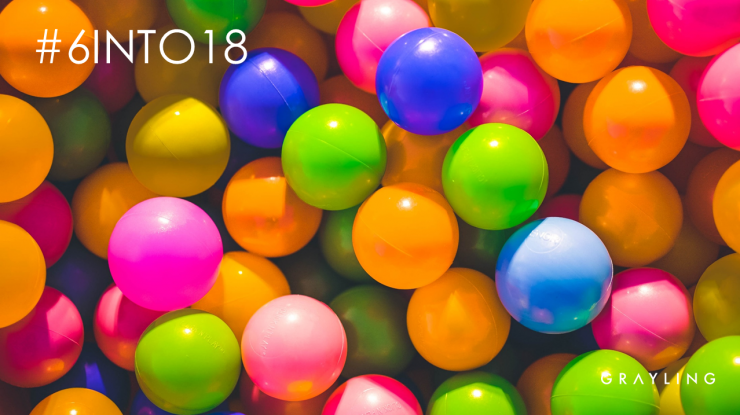 14th December 2017
---
Loretta Ahmed, CEO Grayling Middle East and Africa, looks at how injecting fun into every aspect of brand communication can increase customer engagement.
In 2018 smart marketers will drive purpose and personality through each customer interaction, delivering the unexpected and turning the mundane into a game to activate and reward consumers. Every customer is an influencer and mobilizing the fans of your brand is key – that means entertaining them, rewarding them and fueling a relationship with them.
In return, they will be your best storytellers, be they employees, customers or even suppliers. The focus on mega influencers, with their armies of followers, is all well and good, but don't overlook micro influencers. These are the genuine article. Authentic, real and passionate. When you get the brand-play right the brand-building that ensues with these advocates can be off the scale.
Read the Small Print
Brands are increasingly looking at every aspect of their content to see how they can reinvent and retell their story. And the devil is in the detail as brand-focused companies look to deepen the consumer connection by injecting personality into neglected touchpoints and gamifying the content of T&Cs, passwords and adverts.
Look no further than Purple's campaign to see that people will do just about anything to get onto free wifi. More than 20,000 people found themselves legally bound to 1,000 hours of community service, including cleaning toilets at festivals, scraping chewing gum off the streets and "manually relieving sewer blockages". Nice. The clause was inserted into the terms and conditions of UK-based wifi company Purple for a period of two weeks, "to illustrate the lack of consumer awareness of what they are signing up to when they access free wifi". The company operates wifi hotspots for a number of brands, including Legoland, Outback Steakhouse and Pizza Express. Purple also offered a prize for anyone who actually read the terms and conditions, and flagged up the "community service clause". Just one person claimed it. A clever campaign that made Purple famous across the UK in the Summer of 2017.
Time to Chat
With chatbots on the increase and voice tech growing at speed, brands need creative conversational strategies, fueled by human and responsive interactions, if they are to cut through the clutter.
With predictions indicating chatbots could reach up to two billion users by 2019, it's time to shift the focus from developing apps, and focus on the potential that exists with brand chatbots.
With many people now typing more words than they speak the key is to know your audience. Not every consumer wants a human-like response – they get that a chatbot is far more efficient. But other brands need a human touch – and that has to be injected, to stay true to the brand's persona. One such brand is Just Eat. They have been using their Facebook Messenger chatbot as a way to connect to their customers daily through instant conversation. They inject the fun element, with customers able to use food emojis to search for their order. The chatbot then offers up a range of dining options close by. This more conversational approach to their order process resulted in a 266% higher conversion rate than any of their social media activity.
Rewarding Games
Playful brands are linking meaningful instant rewards directly to consumer actions by gamifying the behaviors they want to encourage, and creating memorable experiences in the process.
Points, badges, leader boards, vouchers and cash all act as motivators, and are often used to encourage app engagement, with VIP perks coming into play for power users. Looking forward, it's time to get creative with the rewards for your most loyal customers – sale previews, special content access and being 'first to know' are all powerful rewards that go beyond the transactional impact of freebies. The less predictable the rewards, the better, so remember the power of a random surprise. Wish did this to good effect when they introduced the Deal Dash feature in their app. Deal Dash offered users a random, once-a-day extra discount on selected items. The users' curiosity then encourages them to return and spin each day, because the reward is unknown. Smart.
Create the Unexpected
Anything goes as brands tear up the rulebook, with playful takes on traditional marketing and ironic real world products that communicate the brand persona and key messages as they amuse.
KFC's Twitter branding prank has drawn much praise – it existed silently until someone noticed that the KFC Twitter account follows just 11 people: All five Spice Girls and 11 guys called Herb. So KFC follows 11 herbs and spices – and homage to KFC's original recipe. Fast forward to when a consumer discovers and tweets this, and let the content flow. PR genius.
In 2018 we expect to see much more of this type of activity, as brands wake up to the many previously under- or unused opportunities to convey personality.
Loretta Ahmed is CEO of Grayling Middle East and Africa. Follow her at @LorettaAhmed and join the conversation using #6into18
---
Loretta Ahmed