Six things every professional communicator needs to know for 2018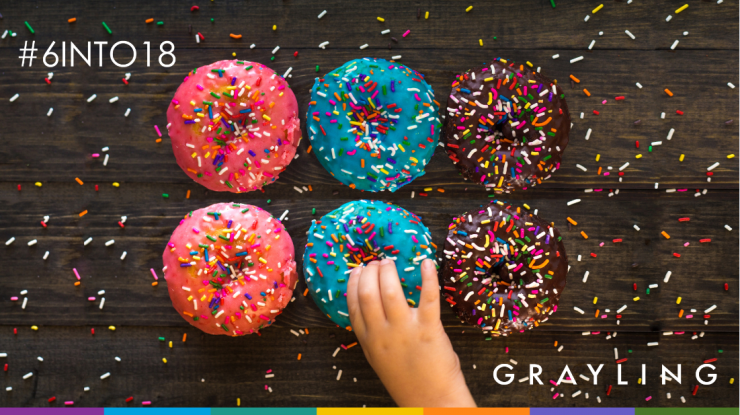 4th December 2017
---
Grayling's global head of strategic services, Jon Meakin introduces the agency's annual trend forecast.
Studies consistently show that we are exposed to around 10,000 marketing messages a day. And even though it feels like I've been reading about how "consumers are becoming more sophisticated" for the last 20 years, it stands to reason that people must be becoming more discerning. I mean, how else would we absorb anything?
And of course, this paradigm makes it harder than ever for brands and corporations to land their messages. Frequency alone is not enough. Brands need to be innovative, brave. Embrace new techniques, new channels. Stay one step ahead, in order to get noticed.
Over the next week, some of Grayling's brightest and best will explore the marketing, and communication trends that we believe will help brand and corporate communicators achieve the cut-through they crave in 2018. Here's a snapshot of what to expect…
Take a Stand: The lines between business, politics and culture are ever more blurred, and organizations can no longer sit on the fence as consumers demand clarity, commitment and action, and diversity is the order of the day. How can marketers and communicators harness this trend with authenticity, and not become the next Pepsi?
Urban Vision: Marketers will increasingly focus on global 'super cities' and their fast-growing affluent populations, anchoring their brands in iconic spaces, and engaging directly with culturally-savvy audiences that can in turn reach and influence others. Huge implications not just for brands but for the public realm.
Story Time: From advertising serials and Instagram stories to fictional classics and mixed reality experiences, brands are increasingly using narratives in new ways, to capture attention and build a loyal following. How many companies are brave enough to stop talking about themselves and let other, more authentic voices take the spotlight on their behalf?
Test and Learn: As the pace of change increases, organizations of all sizes are assuming more of a start-up mentality. Crowdsourced ideas and rapid innovation are the order of the day, with live testing and beta operations becoming the norm for beverage brands, retailers, media companies, and even banks.
Brand Play: Everything becomes a game, with smart organizations driving purpose and personality through every customer interaction, delivering the unexpected and turning the mundane into a game, to activate and reward consumers. Get it right and the prize is great. Get it wrong and… well, brands need to take care to get it right.
Attention Economy: In the swipe-right age of digital overload, in which attention is increasingly scarce and savvy consumers are opting out of ads and filtering the content clutter, brands must invest in rich targeted content with real value if they want to cut through. Any old content won't do.
Can you think of any examples? Have we missed anything? We'd love to hear your views. Join the discussion on Twitter, using #6into18…..
---
Jon Meakin