Soundwaves to a sound strategy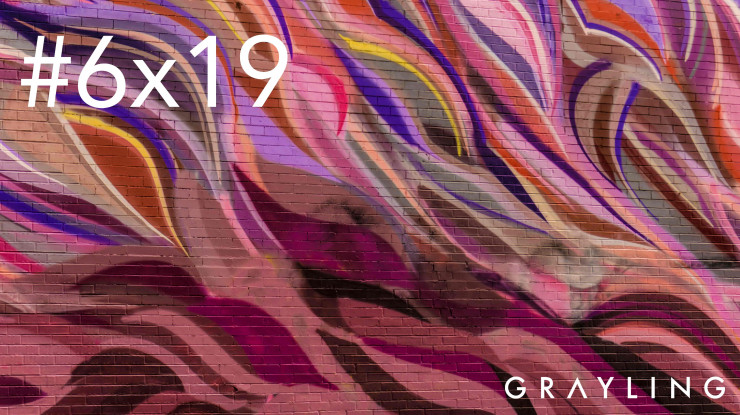 15th November 2018
---
As part of our #6x19 trend series, Klara Banaszewska unveils the emerging need for marketers to incorporate sound as a central focus in communication strategies…
We've come a long way since the senseless days of Siri. From voice activation and branded playlists, to original soundtracks and podcasts, the technology is finally here which enables marketers to create hands-free audio universes of their own, to connect with consumers and become part of the fabric of everyday life.
Remember back when we crowned video king of the content world? 2019 will confidently declare sound the new screen and voice the new remote control, as these invisible agents infiltrate the user journey and brands scramble to truly be heard.
Sound was long predicted to change our every interaction, but the technology itself has only recently evolved to provide services far beyond a 'Siri, call mom' command (that, let's be honest, may or may not have resulted in an actual phone call in the end). Instead, the entire dynamic of the consumer, at home or on the go, is bracing a huge shift in behaviour.
We've just seen the beginning of this technology, with the Amazon Alexa and Google Home looking to become commonplace features in people's homes as the industry is predicted to be worth $3.5bn next year.
Use your voice
Beyond being presented with the opportunity to speak to consumers in an entirely new space, brands will be facing risk if they do not work quickly to adopt a more sound strategy (pun intended). By 2020, 50% of all computer interactions will be conducted via voice-mediated AI. This will see every aspect of the user journey shifting to an entirely new medium. Searching for your favourite clothing brands? Researching your next holiday? Listen up - - 50% of all search is expected to come from voice in two years. Take Baileys – using voice purchasing as a means for people to order samples of a new variant. Voice purchases aren't just the future, they're already here.
Some unlikely contenders are already playing around in this space, creating genuinely 'useful skills' for Alexa, which is full of tips on garment care, and how to remove stains of different types. So there may be no need to call mom anymore, Siri…
Some brands are being a bit more inventive, take Chompers, an initiative from podcasting company Gimlet Media, which encourages kids to brush their teeth twice a day, for two minutes each time by telling two minute stories, sharing fun games and trivia.
No need to be intimidated by the step forward into sound, if such a traditional institution as the Church of England can incorporate Alexa into their sermons, it's time to make the move.
Audio Universe
Music and podcasts are nothing new but brands are encroaching on this space like never before. Using music to create emotional connections with your brand is nothing new, but the plethora of applications now available has opened up a wealth of opportunities for brands to do this in ever more interesting and engaging ways.
The average customer spends about 25 hours a month streaming music on Spotify. No wonder Bacardi has created a series of curated playlists on Spotify under the banner, The Sound of Rum.
In 2018, 95% of the most watched videos on YouTube were music videos. So Wendy's in their own inimitable style, have created their own 'mixtape' on YouTube, which of courses disses McDonald's and Burger King.
It is true, music has a way of getting through to people in all sorts of ways. In many parts of the world, journalism is heavily censored. But music streaming services are not. So Reporters Without Borders took journalists reporting from five repressed regimes and turned them into music artists, transforming their otherwise censored articles into lyrics.
Podcasts are huge and that's not looking to change anytime soon. In 2017, podcast advertising revenues in the US reached $341m, and are predicted to reach $659 by 2020. But ads are annoying, right? Right. Brands now are beginning to find much more interesting ways of capitalising on this phenomenon, even crafting their own podcasts.
Take Underground: Tales for London, a work of fiction told by London-loving authors, all set on and around the Underground, where so many people's lives intersect each day. The piece is curated by the Evening Standard newspaper, and each story is the ideal length for a commute on the tube.
Brands must embrace the sound and meet their consumers in spaces in which they are most likely to be audibly engaged in order to realize a truly integrated communications. Those who fall deaf to these spaces risk being left only with the sound of silence…
Keep an eye out for more blogs on our 6x19 series here, and follow along on Twitter using #6x19. And if you'd like to book a bespoke presentation of the trends in full, or a TrendStorm Workshop, please email jon.meakin@grayling.com.
---
Grayling Team