What can we learn from Scandinavia?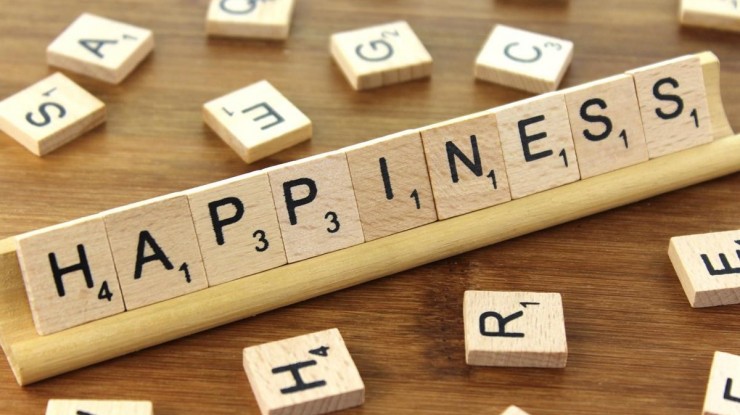 31st March 2017
---
Ella O'Riordan shares her thoughts on happiness and wellbeing in the workplace
This month, the United Nations released its fifth annual World Happiness Report, a global survey that records the state of world-wide happiness. This report ranks 155 countries by their happiness levels – something now increasingly considered, according to the report, as the "proper measure of social progress and the goal of public policy".
Norway ranked as the happiest country in the world, followed closely by Denmark and Iceland. The report showed that according to the EU European Quality of Life Survey that measures national wellbeing, the UK scored 59%. Overall, Britain ranked just 19th out of 28 EU countries – up from 23rd in last year's report.
While mental wellbeing in the UK is getting better, there is still room for improvement. So, what are the Scandinavians getting so right that we aren't?
It seems that one of the things Scandinavia is doing well at is work-life balance. With wide-spread flexible working hours and a global reputation for attention given to workplace wellbeing, the country is leading the way in promoting happiness at work. According to the OECD, only around 1% of employees in Sweden work more than 50 hours a week. By law, they are given 25 vacation days and parents get 480 days of paid parental leave between them.
Within cities especially, the environment we spend time in is increasingly important for our mental wellbeing. During winter, some Scandinavian countries are exposed to up to 17 hours of darkness a day and around 10% of the population suffering from Seasonal Affective Disorder. For these countries it is more important than ever to focus on the mental wellbeing on its population.
A recent study by employment agency Robert Half, which surveyed more than 24,000 working professionals across eight countries showed that the three biggest indicators of employee happiness were: feeling appreciated, pride in their organisation and being treated with fairness and respect.
In the UK many companies are actively implementing wellbeing activities within the workplace. Ahead of the United Nations International Day of Happiness on 20th March, Max Strom, 'happiness guru' and author of 'There is No App for Happiness' suggested in a Telegraph article that employees should be allowed 'breathing breaks' throughout the day to increase their productivity and happiness. Employers can also sign up to The Workplace and Wellbeing Charter, which provide guides on the best working environment for employees across England.
Naturally, the nature of PR and client servicing can lead to particular pressures. The study states that "Beyond spreading optimism and goodwill within the company, happy employees create a good impression externally and deliver better client service." Happiness at work is key to client satisfaction – if the client is satisfied, in turn so is the team. The cycle continues.
This week, the Grayling London office took part in a wellbeing day, in which employees were treated to either a manicure or massage during their lunch break. With opportunities like these, flexible working hours and a shorter working day on a Friday, Grayling is taking steps towards making the office a happier place, promoting greater job and client satisfaction.
---
Grayling Team