Citigate Dewe Rogerson and Grayling to combine forces in France to create a leading communications consultancy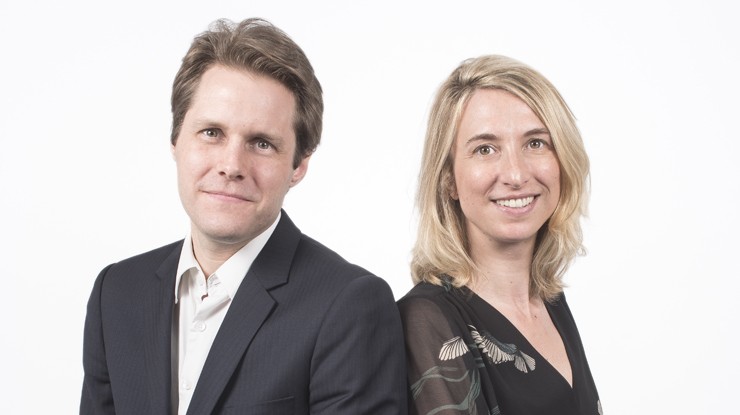 7th June 2018
---
Citigate Dewe Rogerson, the corporate and financial communications agency, and Grayling, the public relations and public affairs agency, are joining forces in France to form an integrated communications consultancy, offering French and international clients a broader, deeper range of services.
This merger is a response to changing client needs. Specifically, demand is growing for broader, more integrated consultancy support. Bringing together the two consultancies' expertise in corporate and financial communications, brand communications, BtoB and BtoC communications, crisis communications, public affairs and digital marketing will therefore benefit many existing clients of both firms. It will also deepen expertise in a range of sectors, a growing priority for many clients, and allow them access to two strong, complementary networks internationally. Furthermore, it will give both agencies an even more compelling offer to new prospects and will expand the range of career development opportunities available for employees as well as future recruits.
Combining the agencies will create a senior team with more than 35 consultants. It will be managed by Yoann Besse and Aliénor Miens as co-CEOs.
The merger will enable the new entity to develop synergies and accelerate growth:
Provide best in class communications and advisory service in corporate and strategic communications, public affairs, investor relations and consumer marketing;
Deepen expertise in priority sectors, including industry, financial services, tech, real estate, asset management, private equity, professional services, travel and tourism, consumer goods;
Reinforce its capacity to respond to client's reputational and brand positioning needs towards all stakeholders;
Build tailor-made communications plans, built on strategy and content, and implemented through digital channels, media relations, ad campaigns, media buying etc.;
Help its clients develop their footprint thanks to the combined global network.
Aliénor Miens, co-CEO, said: "We are very excited to join forces as our talented teams are complementary in both expertise and networks. Together, we reach a critical mass in terms of size, knowledge and influence, and we will bring the entire team under one roof in central Paris by the end of the year. We will continue offering our clients best in class advice and developing new ideas to provide them with better services, campaigns and branding solutions."
Yoann Besse, co-CEO explained: "We have already developed common projects in recent months and are convinced that together we can bring significant added value to our clients and prospects, and maintain the strong commercial momentum we are currently seeing. In a rapidly changing landscape, we believe it is important to constantly innovate, transform ourselves, enlarge and upgrade the range of services we offer. Our ambition is to continue raising our profile as a key communications partner for corporate clients, institutions and brands on the French market."
Jan Simunek, CEO of Grayling Continental Europe said: "This merger is a big step forward for us in France. Together, we are stronger both in terms of the breadth of our offer and the depth of our sector expertise. Citigate's Dewe Rogerson's track record in corporate and crisis communications will also bolster our network, as both are strategic priorities for Grayling across Europe."
---
Grayling Team