Grayling Russia wins European Excellence Award for PayPal's #WhereverYouAre Campaign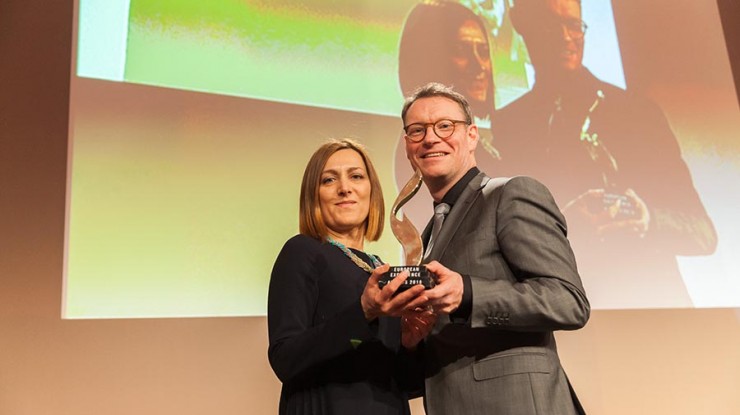 9th December 2016
---
PayPal's campaign #WhereverYouAre devoted to people living in remote parts of Russia has received a prestigious European Excellence Award. PayPal was the winner in the Russia & Belarus category. This is the 13th international award the campaign has won, alongside several shortlist placements.
#WhereverYouAre is a documentary series portraying the lives of ordinary Russians from the remotest parts of the country who stay connected to the outer world using the internet and PayPal. The campaign is a fascinating journey to the "e-commerce frontier" – highlighting how PayPal enables people living in remote areas of the world's largest country not only to buy and sell things, but to lead fulfilling lives.
"I'm extremely proud of this project and the well-deserved award it has received," says Vladimir Malugin, Head of PayPal Russia. "It started out as a way to prove wrong all the people who were saying that e-commerce has no place in the life of anyone outside a major Russian city. But we have discovered amazing people with inspiring stories in the remotest places of this country and I'm glad that PayPal was able to introduce them to the world."
"We are proud to receive the award with PayPal and want to thank everyone who participated in the making of this project. Last year we set up on a journey to explore the e-commerce frontier and found out there was none. We are absolutely fascinated by the wonderful PayPal users we met and we are happy to bring their stories to the audience," says Eugenia Skobeleva, Country Manager Grayling Russia.
Earlier in 2016, the campaign was awarded with six Hermes Creative Awards trophies, three Golden Hammer prizes, Gold and Platinum Muse Creative Awards, Silver Drum Award and nominated for the SABRE Awards EMEA and IPRA Golden World Awards.
Credits:
Client: PayPal Russia
Vladimir Malugin – Head of PayPal Russia

Galina Skatkina – Head of Communications
Agency: Grayling Russia
Varvara Fefilova – Senior Account Director

Anna Kovalenko – Creative Director

Natalia Arzamastseva – Senior Account Manager

Maria Azamkhuzhaeva – Account Manager

Andrey Agafonov – Account Manager

Nino Donadze – Account Executive

Maria Shirokova – Account Executive
Production: Hype
Photographer: Mikhail Mordasov
The European Excellence Awards honors outstanding performance in a wide range of categories and are hosted by Communication Director, the magazine for corporate communications and public relations in Europe. The expert jury members ensure a balanced evaluation and their range of expertise covers a wide scope, from the perspective of both in-house and agency communication departments. This year the European Excellence Awards celebrate the best in European PR and communications for the 10th time.
---
Grayling Team