UX Everything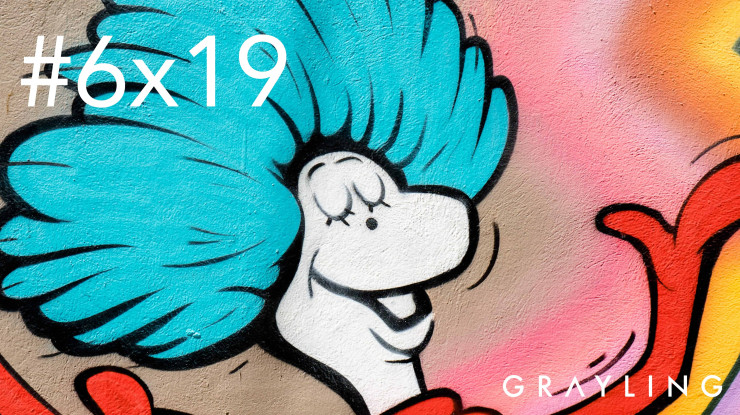 27th November 2018
---
Grayling's CEO Middle East & Africa, Loretta Ahmed, on the importance of a well-designed user journey, in the latest post on our #6x19 trends forecast.
The last Grayling trend for us to unveil is UX Everything. … and It's appropriate that it comes last because, as many of our trends blend and mesh together, UX Everything is almost the summation of them all. As brands become the sum of the experiences that customers have and share at every point of their journey, marketers need a design mind-set to craft interactions that make life simpler, happier and more personal.
Touchpoint bingo
If your brand can break down a barrier, or make your customer's life easier in a unique, clever way, you will score points with your audience. It's all about improving the customer experience, even if only in small ways.
2019 will see companies delight and differentiate by finding new opportunities to remove friction, or add value.
Take Beck's, selling canned beers shaped like a chalice, or Metro bank, enabling people to open a bank account with a selfie. Even Subway, injecting a bit of fun in their digital cookie acceptances by rewarding those who accepted with actual cookies.
Even corporate brands like Inmarsat are taking this design ethic to new lengths on their trade show stands, making them highly experiential, and employing incredible design.
With more than 50% of organisations looking to redirect their investments towards customer experience innovations, every touchpoint is being thought about, in order to enhance the user experience.
Made for you
Personalisation and customisation have been with us for a while, and aren't going anywhere. And with 80% of people more likely to do business with a company that offers them a personal experience, you can see why. As customers expect the personal touch, AI enables experiences tailored to their wants and needs.
Never Lose Your Bearings is a great example of a B2B campaign. Armed with a compass, map and personalised URL, prospects were able to navigate their way to a better fuel network with Esso Card. Fintech company Simple, a former client of ours, enables you to set your own spending limits and priorities, and the app will communicate with you about that.
The LunchGap from food delivery company Fotawa improves your lunch-eating experience, when you are running between meetings, turning your calendar into a personalized message platform. It sends you messages when you are too busy to go out and get lunch. Simply order through your calendar.
Zozo makes a 3D rendering of your body from your phone, so every time you order clothes from your phone they will be the right size.
As someone who travels a lot I can tell you the value of small details that make that experience easier, more frictionless. The Hilton app is great for that, with its digital keys, and the hotel industry is seeing many other innovations, like Rose, an AI Assistant at the Cosmopolitan Hotel in Vegas.
The invention test
The word 'disruption' is somewhat over-used but this really is something we are seeing in the realm of the customer buying journey.
A number of brands are using AR to show customers what their products would look like in their homes, and Wayfair in the US is one such example.
Beauty Pie is applying the subscription model to cosmetics, and beauty brand Pat McGrath has integrated with Spotify so customers can shop their products while listening to Spotify, without switching apps. The retail model is heading way beyond click and collect.
And when watch brand MVMT saw higher than expected engagement from men on their female targeted Pinterest page, they created a men's version. This saw twice the conversion rate and a 20% increase in incremental sales.
With 91% of marketers agreeing that a connected customer journey positively impacts customer loyalty, brands can't afford to ignore a well-designed user journey.
For more information about Grayling's #6x19 trends and how they may be applied to enhance your future communications, please contact our global head of strategic services, Jon Meakin.
---
Grayling Team