Why Mad Men is essential viewing for PRs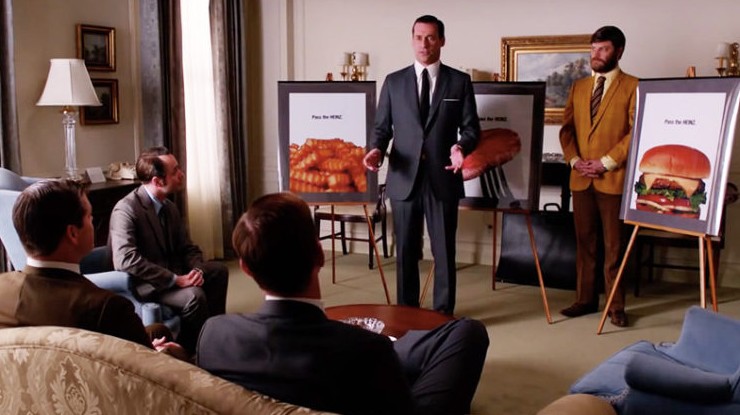 19th July 2017
---
Kevan Barber, Account Manager with Atomic, the consumer and tech division of Grayling looks to how Mad Men and the era which it depitcts remains relevant today.
This blog is about more than just Mad Men the TV series, it's also about David Ogilvy and his views set out in Ogilvy on Advertising, written in 1983. Both are prime examples of how the best creative ideas and work processes can stand the test of time. They also teach us how the role of PR has grown over recent years and become far more aligned with advertising and the wider marketing remit.
Creative input from PRs is often as, if not more, important to clients as securing a product review in the Weekend section of The Times. Why? Because PR now works across more channels than ever before. From traditional press and online media to social media, paid social, influencer marketing, experiential, SEO, etc. There's no other agency around the table with fingers in so many pies.
This year, a campaign from Mad Men was implemented for Heinz. 'Pass the Heinz' appeared in New York, 50 years after it was pitched to the client, albeit fictionally. However it's the TV series as a whole that is of interest to the modern PR practitioner. Obviously, there are elements to take at fictional value, but the pitches to clients and the creative processes the characters go through definitely resonate. That moment of unveiling a new creative idea, as Don Draper does on numerous occasions to varying degrees of success, remains the same in today's industry.
Likely to have been read carefully by Mad Men's scriptwriters is Ogilvy on Advertising. I picked this up following a recommendation from a colleague and found it as inspiring as anything I've learnt through networking events, training sessions and brainstorms.
It's worth noting that not 100% of the book remains relevant; there are certainly some ways in which society and the industry has (thankfully) progressed, but the principles and theories still strike a chord. Here are seven top quotes that exemplify the relevance of this book and why it remains essential reading:
1. "Most campaigns are too complicated. They reflect a long list of objectives and try to reconcile the divergent views of too many executives."
2. "When I write an advertisement, I don't want you to tell me that you find it 'creative'. I want you to find it so interesting that you buy the product."
3. "First, study the product you are going to advertise. The more you know about it, the more likely you are to come up with a big idea for selling it."
4. "Big ideas come from the unconscious. This is true in art, in science and in advertising. But your unconscious has to be well informed, or your idea will be irrelevant. Stuff your conscious mind with information, then unhook your rational thought process."
5. "It isn't the whiskey they choose, it's the image."
6. "Where people aren't having any fun, they seldom produce good work."
7. "Agencies add new services the way universities add new courses. Nothing wrong with that if you also discontinue services which have outlived their relevance. To keep your boat moving through the water, keep scraping the barnacles off its bottom."
And clients will be pleased that plenty of us really do stick by Ogilvy's adage, "I always use my clients' products".
---
Kevan Barber