Creating a campaign in 24 hours – Young Lions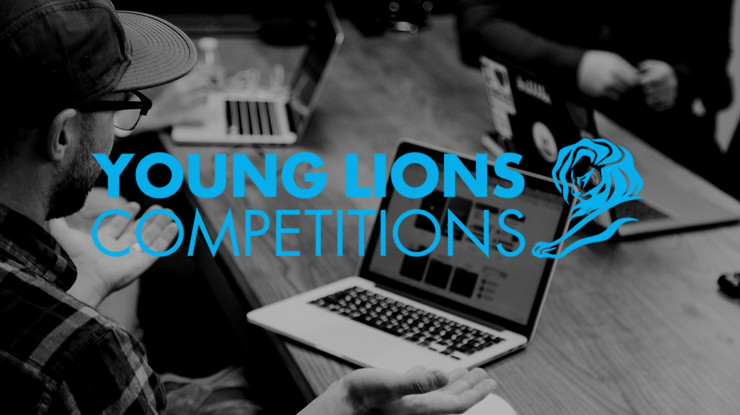 14th March 2018
---
Kevan Barber, Senior Account Manager from Grayling's Consumer PR team shares his Young Lions - Cannes Lions 2018 entry, and top tips for tight turnarounds!
This year saw Grayling UK enter two teams into the PRCA's Young Lions competition, a challenge designed to give PR pros under the age of 30 a brief to respond to in over 10 slides, within 24 hours. No mean feat!
Jenny Wakeling and I from Grayling's Consumer PR team eagerly anticipated the brief from The Children's Society which focused on the plight of young people struggling with myriad disadvantages. The charity's key message were at the heart of it, that "no child should feel alone".
We planned out our day for insight research, brainstorming and deck development, all due to be finished by 5pm in time for Thursday evening drinks.
At 10am the brief lands in our inboxes. Immediately Jenny and I get to work, to-ing and fro-ing between concepts throughout the day, surrounded by insights and strands of ideas before finally landing on our final proposition at 5pm. After a frenzied day, it quickly became apparent that creative process requires flexibility and free-thinking! The simplicity of the idea meant the deck didn't take too long to draft, but it was well beyond 5pm and the bar was very much dry by the time we finished. Despite missing out on some celebratory beers, we were proud of our work.
The crux of the idea was this: By focusing on the charity's storytelling initiative, we proposed that J.K Rowling could write a new version of the opening chapters for Harry Potter and the Philosopher's Stone – Harry Potter and The Crying Shame.
Gone was the magic, replaced instead by a much more, unfortunately, realistic picture of how a life of deprivation can pan out for children. In our revised version, Harry doesn't end up going to Hogwarts but instead is kicked out onto the street by the Dursley's, sleeping rough on occasion and being passed around the care system, before falling into a spiral of drug use and exploitation. This stark change from the magical world we all read about was bound to make some noise and make people take notice of the issue.
The way we'd reveal this harrowing take on Harry's life would be through a simple and single tweet from J.K Rowling, causing international hype for the release of the new short story. When that lands, on Harry's birthday, the purpose would be revealed, leading to worldwide interest in The Children's Society's work.
It was a novel challenge for Jenny and I to take an idea from a brief to fully fledged idea within such a tight time frame, but ultimately we enjoyed the process.
Our top tips for those taking on a brief with 24 hours to respond would be:
Don't get too tied down in the insights at first. Although insight should precede an idea, it's worth brainstorming early on and then sense checking ideas back against insight to verify them.
Keep referring back to the brief, pull out two or three key elements and keep tracking your thinking against these. Some of our ideas, stemming from insights, took us quite far from the original brief, only realising this once we'd used quite a lot of time developing them.
Simplicity is key, we had two ideas to choose from by 5pm. One took us a solid three minutes to explain out loud, where as the concept we landed on took only 20 seconds. Can your idea be summed up that quickly, or written in 50 words?
Our submission is below. Ok... it didn't win, but not everyone can! Still, maybe it can provide some inspiration to those struggling to conquer a brief with the deadline fast approaching!
---
Kevan Barber