EU-US Privacy Shield: What's Going On?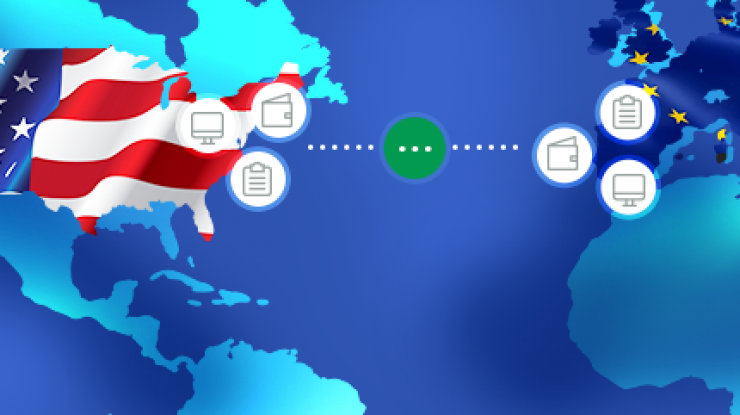 21st April 2016
---
In February 2016, the European Commission and the United States agreed on a new framework for transatlantic data flows. The so-called Privacy Shield is set to replace the Safe Harbor agreement, which was invalidated by the European Court of Justice.

Imminent approval

One of the US negotiators expressed confidence that the agreement will stand up in the European Court of Justice, if, as expected, a legal challenge is brought once the proposal gains the necessary approvals from various European bodies and becomes effective.

Ted Dean, Deputy Assistant Secretary for Services at the US Department of Commerce, told a packed room of Congressional staff and industry representatives that he is "confident the agreement will withstand a legal challenge."

In a briefing sponsored by the Internet Caucus Advisory Committee, Dean and Andrea Glorioso, Digital Counselor at the EU Delegation to the US, walked the audience through the history leading up to last year's negotiations and the approval process. Glorioso told the group he believes the European approval process "can be concluded by August."

Not leaving anything up to chance

Dean indicated that the US is "not leaving anything up to chance" and had been meeting with EU officials as well as EU Member States in support of the agreement's approval. His and others' lobbying efforts clearly paid off, with the European Data Protection Authorities (DPAs) voicing criticism of the agreement but stopping short of a formal objection last week in Brussels. Grouped together under the Article 29 Working Party and with the opposition largely driven by Germany, the DPAs were particularly unimpressed by the job description of the US ombudsman and the six exceptions for bulk data collection. Although the Commission will now review the agreement to try and address the DPAs' concerns, the new rules are still likely to enter into force in June.

Different perspectives

The discussion highlighted the different perspectives of the US and the EU on privacy protection generally and the Privacy Shield agreement in particular.

The US claims that nothing in the agreement changes US law with regard to limits on national security access to Europeans' data. Both sides agreed that the provision in the deal to provide for annual review and the establishment of an Ombudsman to field European citizen privacy complaints will provide a focus on privacy protection in a way the Safe Harbor did not, and will ensure that the Privacy Shield keeps pace with technological developments that might impact citizen privacy.
---
Grayling Team