What Does An AI-First World Mean For Marketeers?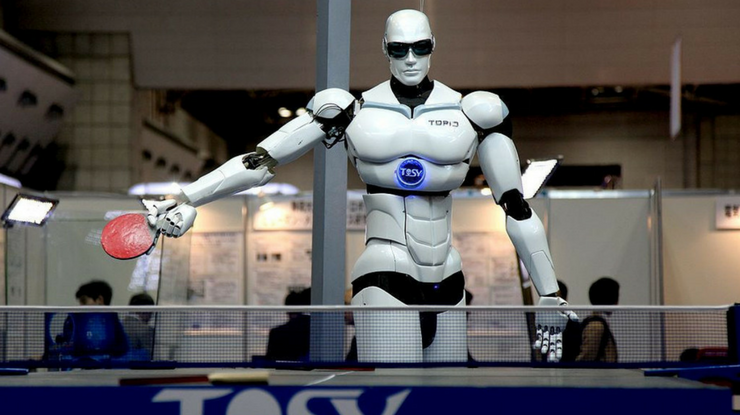 6th February 2017
---
Helen Ellis, Head of Atomic, Grayling's technology and consumer brand division, looks at the way AI is beginning to influence how marketeers should be thinking.
Back in the Autumn Google unveiled a new foray into hardware via a suite of products, a premium smartphone, smart home hub, and VR headset. But perhaps the most significant part of its announcement was its statement we are moving from a mobile-first to an AI-first (artificial intelligence) world.
Mobile-first heralded a huge change, which many organisations still haven't fully embraced. It never ceases to amaze me how many companies offer a terrible mobile experience, many sectors are yet to deliver 'mobile-first' experiences (for example, how easy is it to apply for a credit card, loan, mortgage via a mobile device?) and the publishing and advertising industries have struggled to create ad formats that aren't intrusive.
But AI-first has much greater implications for marketeers than adapting websites, ads and services to a mobile format, or even the improved accuracy and targeting mobile provides.
Because the Google, Amazon and Apple vision for an AI-first world is a voice-led world. A world in which we will communicate and interact with devices primarily by speaking to them like we'd speak to a friend. The reports from the recent Google event say the Google Assistant already understands context. If you ask it to 'play that song from Frozen' it knows you mean Let it Go.
Over recent years successful marketing has been content led and increasingly visual. But in an AI-first voice-led world, we will be listening to, rather than looking at technology in the first instance.
What does this mean? Well, when I'm watching The Jump and want to find out what a celebrity is famous for I won't have to pick up my phone, tablet or look at my smart watch to Google the answer, I will ask my Google powered entertainment system 'OK Google, what's so and so been in?' – and I will hear the answer. I won't be looking at search results on a screen and clicking through to Mailonline, Wikipedia, IMDB or BBC for more information on that celebrity or the show, and I won't see ads targeted around those search queries or display ads appearing in an article.
Marketeers will still need to compete to be the first information source quoted, but when you hear the answer what will we need to do to ensure audiences care (or remember) where the answer was sourced from? What will be the potential to get brands into stories in a memorable way?
What if I ask 'OK Google, what have my friends been up to?' and instead of opening up Facebook or Snapchat (or seeing a notification on my phone), Google tells me 'Jo's just checked in to watch Kings of Leon at the O2' – do you want to see the pictures? Or 'Jack's had a bad day at work, do you want to send him a message?' The way we devise channel strategies could be very different.
I'm sure voice won't be the only way people search for content or entertainment, but it could become the primary way, just as mobile is now the first screen, but we still watch TV and read print magazines. And as marketeers we're going to need to be monitoring the changes and starting to consider how we adapt. For example, will we need to re-write web content to ensure what people hear is impactful? How might someone navigate their way through a site if they are asking questions rather than looking at a menu? Will the customer journey change? AI is already impacting the way we reach, inform, engage and entertain audiences. It's making it possible to personalize our marketing outreach, better understand audiences and it's also already filtering the content audiences see from ads to news. As we move to an AI-first world, the way we interact with our devices (and brands) is going to change and as marketeers we're going to need to adapt.
---
Grayling Team