Where to Next? Tourism Trends That Will Drive the Industry in 2016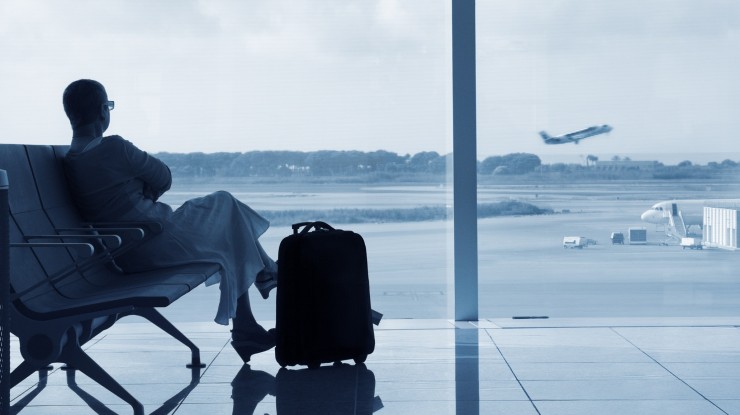 21st January 2016
---
Grayling Turkey's Artanç Savaş on the major travel industry trends for this year
1. China on the move
If you are keeping an eye on global economy columns, there is a great chance that you have already read several stories about the Chinese economy slowing down. But apparently no economic slow-down can slow Chinese tourists down.
According to World Bank data, the number of China's outbound tourists keeps on increasing steadily. In 2011 it was around 70 million, in 2013 it exceeded 98 million and in 2016 it is expected to reach 130 million. In other words, the world needs Chinese tourists to keep the industry as bouyant as it is.
Decision-makers are aware of this, and so are industry professionals. That is why USA and China lifted visa restrictions mutually, back in late 2014. The UK followed the same path by decreasing visa costs in the first days of 2016. Meanwhile, several international carriers are launching new routes, connecting China's newly-built airports to the most popular destinations more easily and cheaply than before.
Speaking of popular destinations, Asia still dominates China's outbound tourism market. According to China Outbound Tourism Research Institute (COTRI); South Korea, Taiwan, Japan, Hong Kong and Thailand were the most visited spots in the first half of 2015. But Europe's tourism heavyweights are also entering the scene. OTRI data shows that France, Italy, Switzerland and Germany made their way to the list of most visited top 10, thanks to Chinese tourists aged between 25 and 34.
So, truth to be told now: While the global tourism industry struggles with several socio-economic problems, Chinese tourists will still be key for growth in 2016.
2. The rise of hipster tourism
Like them or not. Hipsters are here for good. But who named them hipsters and why? More importantly what is their role on the tourism industry? Thankfully, first two questions have been already answered by American journalist John Leland and we are here to answer the third. In his book 'Hip: The History', Leland writes that Western world derived the term 'hip' - godfather of the words 'hippie' and 'hipster' - from Western Africa. On Wolof language, spoken in Senegal and Gambia, 'hip' means 'to open one's eyes'. And maybe unconsciously, today's hipsters are doing pretty much the same. They are eagerly learning, seeing and doing to open our eyes.
Okay, we know, they may look a bit 'odd' every now and then, but one thing is for sure: If you follow their footprints, you will never be disappointed. The tourism industry knows this. Many companies published 'hipster travel guides' back in 2015 to list off-the-beaten-track spots and charming art events. And now, some online travel agencies have started selling 'hipster tour packages' for 2016. As a quick hint; some of the most popular neighborhoods for this year are New York's Williamsburg, London's Shoreditch, Berlin's Kreuzkölln, Istanbul's Cihangir, Melbourne's Fitzroy or Tokyo's Harajuku.
But there is something the industry forgets about. When guide-reading non-hipsters arrive, original eye-openers will already have sailed off to a new, unique adventure. Therefore our advice for you is: If you seek the hip, be quick!
3. Beware! The seniors are coming!
Mortgage payments? Check. Grown-up kids? Check. Enough money on the bank? Check. So what better to do than traveling?
Yes, we are talking about seniors, baby-boomers or as some people call them, silver-haired tourists. It is a clear fact that as the world population gets older - by 2020, the global population of adults aged 65 and older will have tripled to 700 million - so does the average age of tourists. And this fact gifts the industry a growing tourist segment, different from all the others.
According to Amadeus research report "Trending with Seniors: Understanding the Active Senior Consumer Traveler", tourists of this segment look for worthwhile experiences, unlike the new generations who want to experience everything. Seniors value 'sight-doing' versus sightseeing which means being active, learning, discovering, and finding excitement in new experiences versus owning new things.
Compared with younger generations, they also care more about being comfortable, having wellness options around or spending more time in nature. And yes, they are the most demanding tourist group.
But the tourism industry is up for the challenge. In addition to the ever-popular cruises, many international operators have started to offer special tours for people above 60. Keeping in mind that these people have already visited a considerable part of the world in the past, mostly exotic destinations are being suggested them, such as India, Peru or Mongolia. Equipped to cover all the needs, these tours offer relaxed schedules, comfortable transfers, hand-picked hotels, on-trip medical assistance and food in line with special dietary needs.
Considering the relatively high spending power of seniors, it wouldn't be surprising to see more companies lining up to offer charming experiences to elders this year. But in order to succeed, they must keep Francis Bacon's words in mind: "Travel, in the younger sort, is a part of education; in the elder, a part of experience."
4. Keep calm and let 'tech' handle it
How do you book a hotel room? By browsing their through some illusory, wide-angle photos? Sorry, that's so old-fashioned. Starting from 2016, you will be able to use your virtual reality headset – yes, they are going to be cheaper soon - to take a proper, virtual tour before you book.
And following the check-in, mobile apps will be there to help. Right now, some apps already allow you to request toiletries or control in-room appliances. But more is on the way. Through those apps or wearable tech devices, hotels will be soon able to analyze your travel/accommodation preferences. This means, if you are a loyal customer, the service you'll get will be more and more tailored and personalized on each visit.
Of course, the ever-growing sharing economy also falls under this category. By saying 'growth' we mean it, because now, this relatively new economic segment allows you to do more than just renting somebody's room or find a cheap ride. For example, it gives you the possibility of finding a perfect caretaker for your pet when you are away. Or if you are bored of dining at identical, touristy restaurants, you can go online to find a local – this includes Michelin starred chefs as well - willing to cook a traditional dish for you. If you don't want to pay for pricey tour guides, the solution is – again - easy: You can simply send a note to a local offering his budget-friendly service on a sharing economy portal.
Oh, let's not forget. 2016 will also be the year to watch tech giants joining the 'parade'. Remember Google's recent move into the booking business? This is just the beginning. Other 'biggies' such as Oracle or SAP are counting the days to take the stage. And speaking of 'biggies', it is great to see that official decision-makers are also rolling up their sleeves to make traveling easier. For example, Australia recently announced that it is planning to adopt innovative cloud passports to its citizens to travel literally passport-less. There is a great change that this might go global soon. Sounds good, doesn't it?
Let's keep calm and tune in to see what's going the happen next.
5. Unplugging our lives
"Connected anywhere." Remember the days when this sounded exciting? Not anymore, though. Today – at least for some – it sounds more like "chains everywhere."
Because there is a basic law in science: Action brings reaction. While the above stated technologic developments are continuously revolutionizing the industry, a backfire trend is also gaining momentum: Digital Detox Holidays. And this trend, getting more popular every day among digital 'savages', is frankly welcomed by farsighted industry professionals. They are opening detox-hotels on all corners of the world, from Caribbean islands to Japan. As of early 2016, global travel agencies focused only on digital detox tours have also emerged.
When joining these tours or checking-in to those hotels, people are handing over their smartphones, laptops and tablets. And unlike traditional tourists, you can see them giggling under a sign saying "No Wi-Fi". These holidaymakers are replacing technologic advancements with early-morning yoga classes, deep-tissue massages, oxygenating nature walks or soothing bird-watching sessions. At night, twinkling stars are there for them – to serve as digestifs after a healthy and tasty dining experience.
Therefore for those who are fed up with over-connectivity or only a fan of eco-traveling, 2016 may be the right year to meet their inner Thoreau, to say: 'Walden' for one and all!
---
Grayling Team