8 FOR 16 TREND #5: SPOTLIGHT ON DARK SOCIAL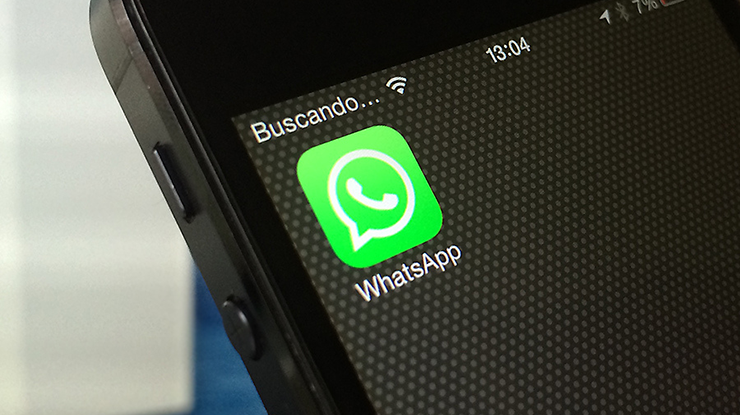 11th December 2015
---
People will shift from broadcasting content on public news feeds to more intimate connections with small fluid groups via messaging apps, text and email. Organizations will seek to inspire, enable and track sharing in the dark.
The Intimacy Advantage
Sticking with our Aristotelian introductions, the great man is quoted as saying, "Man is by nature a social animal.' While the rise and rise of social networks demonstrates this ancient knowledge in a manner that shows how millions of people seek unfettered connections with everyone on the planet, the rise of dark social demonstrates the need for more intimate, closed connections.
Dark social, a phrase coined by Alexis Madrigal, refers to the "vast trove of social traffic [that] is essentially invisible to most analytics programs."
According to a Radium One research piece (Nov 2014), "dark Social represents more sharing activity than Facebook and all other public sharing channels combined." In fact, while sharing via Facebook and all other public sharing channels combined equates to 31% of all shares, sharing on dark social equates to 69%.
This behavior could suggest one of myriad possibilities, which are essentially driven by two primary factors – privacy and/or convenience.
As people have become more sophisticated with their use of social networks, they have realized that their conversations are not as 'private' as they were once considered. The introduction of Facebook topic search will likely drive this trend further.
There are 19 major categories across which dark social sharing is mainly focused: Personal finance, travel and technology make up the top three; suggesting that privacy is only one small piece of the puzzle – people are likely to want to keep personal finance shares as personal/private, but travel and technology would hardly fall into this category.
So we are looking at the simple utility of dark social channels. That 32% of all dark social shares are through mobile clearly demonstrates that this is an impulsive behavior; driven by the desire to share that thought, to that person, in that moment (this sense of the moment will be explored more in our trend, "The Art of Now").
These factors create a sense of immediacy, intimacy or personalization; ensuring a higher probability of that link being actioned, meaning that a deeper connection is likely to be made with the content being shared.
Help to see in the dark
It is this content that publishers (of all sizes) want to understand. In order to do so, they need to be able to track, measure and monitor those shares and learn how their audiences are engaging and sharing it.
A slew of specialized companies and services have sprung up to exploit this burgeoning need. Some are 'simple' measurement platforms and tools, such as GetSocial.io, or Po.st.
Others, have additional utility and aim to work within a specific platform environment. US company, Inmoji, for example, has created dynamic, clickable (and deeply trackable) sponsored/branded emoji, which may be shared in-message. They deliver a value exchange that grants access to an area that would otherwise be off-limits to brands.
In their campaign, Rats to Rudeboys, Clarks shoes attempted to create such a value exchange and offered personalized content to their (potential) customers through WhatsApp.
Roy Gardner, Clarks' group director of category marketing said, in a recent interview for Marketing Magazine, "WhatsApp hasn't been overly used within the fashion sector… We wanted to be the first people to create something with the social channel and liked the fact that WhatsApp is such a personal platform. And delivering content to consumers on a 1-2-1 level is a major selling point."
In another move, The Co-Operative Electrical in the UK used SnapChat as a delivery method for its 'SnapTop' sale. The campaign offered students £30 off their online price on its full range of laptops. The discount is received when a student adds Co-operative Electrical as a friend on Snapchat.
While it is important for organizations to seize such opportunities, it is also vital that they understand their audience and use relevant language and platform. A Relative Insight study into the use of social media by political parties showed that they were not only on the wrong platforms, but also on the wrong planet when it came to language use.
Make it Sharable
ShareThis and AddThis have made dark social sharing easier, with a raft of customizable buttons. WordPress, the world's largest self-service blog creation platform, has created 'widgets' that allow for WhatsApp sharing buttons to be placed on blogs.
But, it's not just the functionality that is important. It's creating the compulsion to share that is vital for any content to work… It is this focus on a value exchange that is the key to leveraging effectively (dark) social in general.
Consumers MUST be given value, in whatever form that takes, in order for them to give of their attention, time and response.
---
Grayling Team