Avoiding the black hole of Mobile World Congress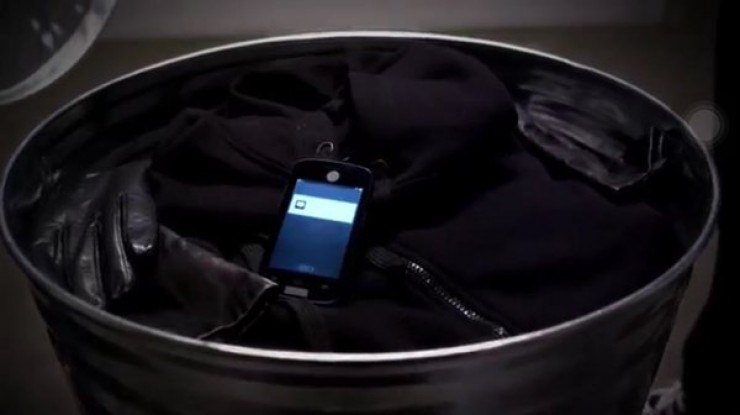 2nd March 2016
---
How the gravitational pull of brands is shaped by social buzz and search visibility
The mobile universe, pre-MWC 2016
As ever at MWC, the eyes of the world converged for a few days on Barcelona; hoping to get a glimpse of the future and what that might mean for the various parties connected with the mobile communications industry.
While there were the usual rumors of launches, pre-launches, guest appearances and post-event shows, we were interested in the topics behind the buzz; the macro themes that would anchor conversations and chatter beyond the product launches and device iterations.
Pre-event analysis (using Sysomos and our own proprietary tool, GCore) suggested that the five biggest topics at this year's event would be VR, 5G, the connected home, connected cars, and the Internet of Things.
So, with this in mind, we used Sysomos and GCore to find out who 'won' the battle for relevance, buzz and ROI.
VR killed the radio star
Games designers, accessory makers, mobile phone networks and, of course, consumers - everyone was transfixed.
I use the word, 'transfixed', quite deliberately, as Mark Zuckerberg's opening address to the main auditorium began an avalanche of commentary that suggested we were all doomed to become virtual 'zombies'… sleep-walking our way into a dystopian hell. I'm talking, of course, about the topic of virtual reality, which, as the chart below shows, was the undisputed champion for social and search-related visibility at MWC, as well as the surprise poster child for fear and loathing in Barcelona.
Source: Sysomos and GCore
That such impassioned commentary would stem from a keynote address around a technology that most people are itching to get their hands on, is a little bit shocking. That this fervor then created such an impact on buzz throughout the week, and overshadowed other topics that many thought would be the central narrative, is no shock at all.
Social buzz generally leads to news coverage, which in turn leads to an increase in search-related activity and a resultant shift in brand visibility in this area. So Samsung's 'go big, go early' strategy was a smart one, as it effectively set the agenda for the rest of the week. As the chart below shows, VR remained the dominant topic of social buzz until 5G spiked on the last day, while search follows.
We have analyzed the links between social, search, and brand association with each topic, to uncover the building blocks of Brand Resilience.
Brand building or waste of time?
What does all of this buzz and visibility data show? Is it all just a lot of hot air, or is there something we can learn about mobile phone brands as a result of MWC and people's engagement and commentary about it?
The short answer to that question is that we can learn a great deal. The full answer is beyond the scope of this blog post, although we have detailed data that enables us to go into great detail around each topic and brand; the key influencers, across social and the wider web; what this means for the marketing, communications and R&D departments, and much more.
So, let's go for the middle ground: a detailed, yet concise answer.
Of note is the impact of one topic on another, and the spread of that topic across different brands. For all Samsung stole the march on its competitors with the launch event and Mark Zuckerberg's keynote, this activity actually served to grow the category more than their brand… in other words, the story turned, very quickly, from 'Samsung VR', to 'VR'.
This was partly due to Samsung being unable to 'own' VR and also as a result of other brands quickly moving to make a claim on that space. This meant that other brands benefited from Samsung's stunt and content; something that is shown in the charts below:
As our initial analysis highlighted, the pre-MWC buzz and visibility was focused on key themes, with Samsung, Sony, HTC, Apple and Windows Phone all vying for attention in the VR space – with Samsung and Apple the clear leaders in terms of volume.
5G was a prevalent area of focus for most of the brands, too. In fact, Lenovo put all its chips on 5G before MWC; meaning that it had the least diverse make-up going in to Barcelona.
At the end of day 1, Samsung had the highest volume of buzz and visibility, especially around VR, thanks to the Zuckerberg stunt. The other brands are no match for the total volume of mentions or reach, but their topic distribution shows the areas of focus across which each brand was performing:
HTC, Lenovo and Moto are heavily biased toward VR as a topic in their buzz and visibility. Apple is the only brand for whom the topics are relatively even distributed. This speaks to Apple's wide array of product areas and its ability to implant itself into most topics. Lenovo's seemingly solo focus on 5G, pre-event, has now massively shifted, with VR being the main topic of association and 5G not even featuring.
The overall share of buzz and visibility increased for all the brands as the week progressed, with an average of 700% increase. Apple was the biggest proportional winner, gaining a 3100% increase in buzz and visibility; equating to a 500% increase in overall share of buzz.
At the end of MWC, the percentage share of topics has changed markedly for most brands, apart from Apple and Nokia.
Samsung saw a 400% rise in the percentage of buzz/visibility in the topic of 5G. Huawei saw an 1100% increase in its share of the connected home topic, and a 400% increase around the connected home. Sony saw its share of the 'connected home' share increase by 600%, its Internet of Things topic increase three-fold, and its VR association double. HTC saw 5G, Internet of things and connected home all increase three-fold. ZTE has a 50% spike in 5G buzz, and a 600% increase around connected home. Windows tripled is 5G association, while Lenovo and Moto also saw significant upswing in 5G chatter.
So far, so interesting. The real question is: Is this what they were aiming for?
Win, lose, or draw? Who 'won' at MWC?
The data clearly shows that Samsung won the war in regard to buzz and visibility around MWC. However, this was largely predicated on a rather impactful stunt, with Zuckerberg at its helm. Given the low starting point and minimal activity (in comparison), the five brands that really maximized the impact on brand association in key topics as a result of MWC were Apple (30x increase), ZTE (21x), Windows Phone (53x), Lenovo (43x) and Moto (27x).
The infographic below brings this all together, to show the 'brand universe' at the beginning of MWC and how it changed as a result of MWC.
What lessons can we learn from this?
While the adage of content being king still holds true, context (and placement) are most definitely queen, and I would posit that the queen wears the trousers!
But MWC, while important within this sector, is just a moment in time. Yes, the major players can be satisfied that they dominated the conversations around the key topic areas during that week, but this does not mean that they will 'own' them forever more. Our more in-depth GCore analysis shows that with focused content and platform strategies, the other brands have every opportunity to play in the same space. Indeed, challenger brand status arguably makes one better able to do so, by being more agile and fleet of foot.
This exercise examines the mobile telecoms sector, but the tools use and lessons derived can apply to almost any sector. Ostensibly, success is derived by from a combination of the right kind of content being published in the right places (or through the right influencers). Brands need to undertake this kind of deep analysis to inform their future strategies and not only 'win' at whatever their version of Mobile World Congress happens to be, but in the long term.
---
Grayling Team