Escaping the Catch 22: Finding a Job Without Experience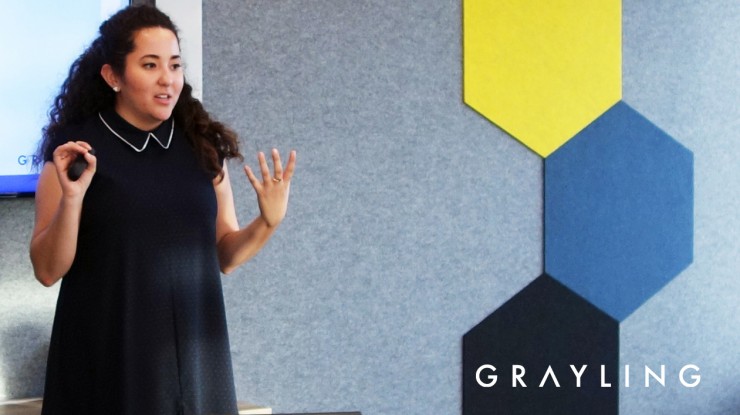 1st December 2016
---
Susana Pastrana, interning in Grayling's technology and consumer brand division in London, shares words of wisdom for those currently looking for a job or placement in public relations.
The catch 22 of all college students—find a job without experience. Some people can do it no problem. But most of us go through countless hours hunting down jobs, writing cover letters and updating resumes. Even securing an internship can be hard. You're either too young (I started looking my sophomore year) or haven't taken the right classes. The worst hurdle, however, is finding an internship positon for a junior or senior which requires a previous internship in the related field. It's an annoying positon to be in, but one many of us face.
Now, I can sit here and type the usual clichés, but I won't because clichés don't get a job. YOU do. Scary thought, yes, but that doesn't mean it isn't true. As a final semester senior, I can wholeheartedly admit I thither between terrified and excited for the "real-world." So, I've compiled a list of hints and advice from my experience and those around me, including peers and mentors.
Know your story. This can be as simple as an elevator pitch to a full-on tale of your aspirations. Ray Kotcher (former CEO of Ketchum) has recently become a professor at Boston University. Early-May and mid-September, I had a chance to meet with him. He asked me twice, "What's your story?" I gave a quick introduction the first time. It was the typical run-down the list: name, school year, major, and where I'm from. The second time he pushed me to give him a different answer. He kept asking about my past, about what lead me to public relations, about why I stayed in public relations, etc. I felt exposed, more vulnerable than ever—how had I not thought so deeply on this before? Then he ended this mini-interview with, "You need to know your story. In the field of storytelling, if you don't know yourself you can't sell any story."

So, my advice, if you need help figuring this out, is ask these questions: Who are you? What are you doing? Why are you doing it? How are you doing it? Start simple and broad, then work on the fine details.

Take failure as a lesson. This summer I went through seven interviews for a summer internship and all were later met with the fatal 'I regret to inform you that you have not been accepted to this position' message. Sure, it hurt, but it made me think—okay, what am I missing? On my seventh interview, I was asked, "How do you deal with failure?"

I remember pausing and my mind splitting in two. One side knew the answer I should give, but the other was shaken. How do I deal with failure? Like anyone I've thrown pity parties, I've shared the blame with people around me, I've even chalked it up as some higher power saying it wasn't meant to be. But if I wiped away the excuses, what was I left with? Lessons. Interviews are not just for the company to meet you; they are also for you to learn from them. Some could be large insights into your chosen industry, others as simple as a life skills. Phone etiquette and the importance of following the news are two of the several lessons I took to my September interview at Grayling London.

Listen. We are taught in class to speak, to participate, to generate discussion. We are even graded on it sometimes. But one of the hardest things for us during the transition as students to workers is listening. Not just to who is speaking but to your surroundings. Follow publications or bloggers within your chosen industry. Listen to your professors speak to each other or to their TFs. Observe what is going on within your field, not just from class or clubs like PRSSA, to gain a wider perspective of the world you are stepping into in the near future.

Join in. Taking elements of hint three, participation can begin from listening to those around you. Maybe you overheard a professor say something about a new trend and it made you remember an article you read—if so, share it.

Joining in doesn't just have to be for discussions, but for experience. No matter the size of the task, if it helps you understand an element of public relations, advertising, etc. take it. Clubs often have communication roles on the executive board to join. If you do, take the opportunity to morph it into your own. For instance, if you become a PR Chair for a club, improve internal communications by implementing a weekly newsletter or make the social accounts for the club more active and engaged within the community.

Seek guidance. Do not be ashamed or embarrassed to ask for help. Getting or seeking help does not mean you aren't good enough to find something on your own. Guidance is often given to enhance your skills or expand your network. This can come from peers, professors and people already in the field. Before sending off resumes or cover letters discuss with either those mentioned above or even career services regarding your application. You need a strong and bias-free pair of eyes to tell you if you're going about it the right or wrong way. Furthermore, seeking guidance enables you to learn from others.
These lessons don't just serve for finding an internship or job in PR, but also guide your path as you move forth in the profession. The Grayling internship placement was an excellent source of personal and professional growth for myself. I translated my lesson with Ray Kotcher to Atomic's weekly brainstorming session by digging for the brand identity or brand image. Also, had I chosen not to listen to my environment I would have missed out on valuable insights in public relations like the #7for17 predictions crafted by my Grayling colleagues. Furthermore, by keeping my ears open I joined discussions and projects for prospective and current clients through engagement. Public relations is a team effort. For the success of a campaign or PR agency, team work is essential, because of this guidance is not difficult to find in the field.
I will forever be grateful for being taken in as a team member at Grayling and for the foundation it has helped cement in my career.
---
Grayling Team