New Year, New Video Content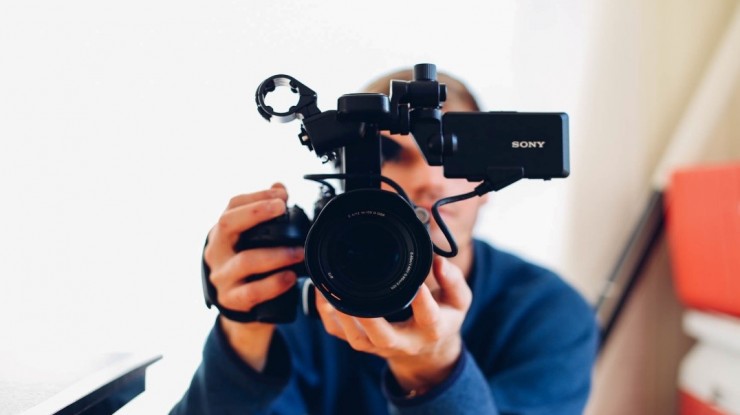 1st February 2017
---
Cody Edwards from Grayling Scotland's PR team takes a look at how video content will play its part in PR campaigns in 2017...
As we launch ourselves into the New Year, we've been reflecting on the undeniable impact and success certain campaigns achieved in 2016 when using video to market a specific brand to the masses. It's predicted that 74% of all online traffic in 2017 will be video-based, and social video in particular, will become an increasingly vital part of the PR package.
The communications industry is constantly evolving and the contemporary restructure of traditional PR, thanks to the digital revolution, has been evident for some time. We anticipate which trends and mediums can be unified to produce forward-thinking PR strategies and video has unceasingly proven to be one of the most effective. So with that in mind, we've outlined some of the key reasons that businesses, whether global corporations or smaller start-ups, need to start integrating video content into their marketing strategies.
Sales & SEO
It's often said that a picture tells a thousand words – so imagine what a video on the landing page of a website could do for direct sales and/or bounce rates. Whether B2B or B2C, promotional video is now a staple feature for those concerned with improving their SEO and conversion rates. Although brand trust and recognition does take time to establish, 70% of marketers say that video content converts more effectively than any other content type.
Evolution
With the recent boom in mainstream 360-degree video and VR technology, brands should look to adopt new and interactive ways to engage with their customer base. Finding innovative ways to excite a target audience can have its challenges, yet it's fundamental in the success and longevity of a campaign. IKEA and BA are examples of consumer brands that have embraced this, using VR and 360-degree video in their recent marketing campaigns. For example – encouraging customers to co-ordinate a virtual living room (using IKEA stock) or take a virtual trip to the skies with BA!
Another example would be Facebook Live which became accessible to all in 2016, following an initial roll-out restricted to celebrities and public figures. Perhaps this was a strategic move based on the growing popularity of Twitter's very own Periscope, positioned as a live video outlet where everything from global breaking news to #DrummondPuddleWatch could be digested in real-time. With other social giants such as Instagram quick to follow suit, live video has taken the digital scene by storm, implementing creative modifications to try and keep their users actively engaged. Facebook, which boasts the largest active audience in the world, has started to roll out a new feature which permits users to broadcast live video from desktop computers. This will provide a static and stable set-up which can be accessed from the comfort of a home study or office desk – a great opportunity for a Q&A with a senior member of staff or sharing an individual take on topical industry news. Go live and get noticed.
There's plenty of trends to jump on and there has also been a significant increase in the number of online platforms hosting this type of content, with most handheld devices finding new ways of optimising the viewer experience. Mobile is currently the top choice with 48% of millennials viewing video content solely using their smartphones.
The 'S' Factor
It's important to reinforce – the potential for viral video content is not restricted to the big leagues. The great thing about social media is its universal outreach, so no matter the size or scale of a business, video allows you to be bold in your ideas. Whether amongst family, friends or work colleagues – visual content is 40 times more likely to be shared on social media than any other type of content. As previously mentioned, the increasing optimisation of video across online platforms ensures that all content is direct and easily sharable. Facebook and Twitter are prominent platforms for sharing video content, however YouTube remains the undisputed king of video, with over a billion active users.
Video can be used in so many ways and whether implementing interviews, event coverage or ads with high-production value, it takes more than just good luck to get results. We pride ourselves on knowing exactly when and where to leverage video content to support a cohesive PR strategy. The volume of online video content and industry competition is set to snowball and we look forward to seeing what 2017 will bring.
---
Cody Edwards