Grayling's New European Mandates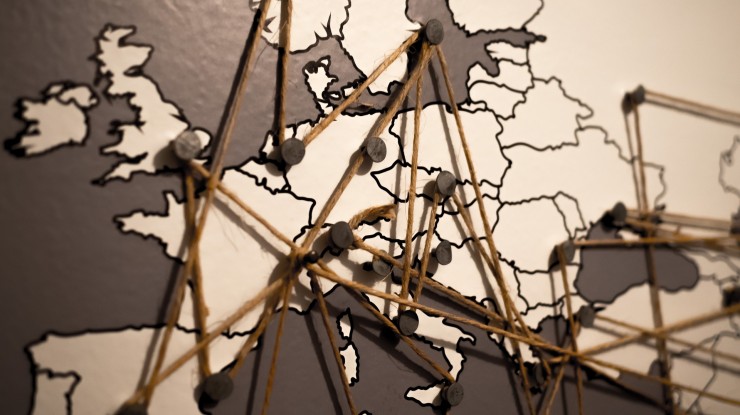 15th April 2016
---
Grayling's European operation has won some impressive and interesting new mandates in recent weeks, spanning technology to property.

Lloyds Banks on Grayling UK
Global consultancy, Sodali, has appointed Grayling UK to support its new office in London, growing its awareness and reputation in the UK as corporate governance consultants for bondholder transactions, annual general meetings, proxy solicitation, and institutional investor relations.
Also in the UK, Grayling has been appointed by Lloyds Banking Group to support its public affairs engagement work. Grayling will work with the range of brands within the Group including Lloyds Bank, Halifax, Bank of Scotland and Scottish Widows.
Jonathan Curtis, Grayling's Head of Public Affairs, said: 'We were thrilled to be appointed by Lloyds Banking Group at such an exciting time for the business. This is a huge win which reflects Grayling's compelling public affairs offer and bolsters our strong financial services practice.'

Designs on Germany
Interior design and furniture brand, conmoto selected Grayling to provide strategic consultancy, media and influencer relations, and brand communications, including event and celebrity PR. conmoto produces premium furniture, design accessories and exclusive pieces in close collaboration with prestigious designers, such as Werner Aisslinger and Peter Maly.

Sweden on Track
Swedish train operator, MTR has chosen Grayling to take its PR activities to the next step. MTR is challenging the former government monopoly on the Stockholm-Gothenburg route. Karolinska Institutet Innovations, a company devoted to turning biomedical research into new products and applications, has also turned to Grayling Sweden, while labor market institution Prevent has chosen Grayling to increase its visibility as a leading expert on work environment issues.

Just the Job in France
Employment portal, SeFaireAider.com has appointed Grayling France to manage all media relations and PR activities. The online platform specializes in direct employment across a variety of private sectors and provides appropriate resources for training and professional development.
Also in France, Nante's government agency for economic development, Nantes Saint-Nazaire Développement has chosen Grayling to manage its communications. Grayling will be responsible for managing Nante's presence at MIPIM, the leading real estate event for property professionals.

Czech Tech
In the Czech Republic, Grayling has been retained by one of the largest independent software corporations in the world, CA Technologies, to launch a massive recruitment campaign. Grayling will provide communications and social media support.

Bullet Train to Brussels
The Japanese Ministry of Transport, Land and Infrastructure (MLIT) has commissioned Grayling's Brussels team to provide political intelligence on the European eCall project. This project intends to produce an overview of best practices and challenges around the deployment of the eCall system – a pan-EU in-vehicle emergency service that has to be in operation across the EU by March 2018.

Jan Simunek, CEO, Continental Europe: 'Throughout Europe and across multiple sectors, Grayling is seen as a trusted partner for important strategic mandates. These new wins show momentum is building behind our footprint in Europe which is the most comprehensive of any network agency.'
---
Grayling Team