4 Lessons From Brighton SEO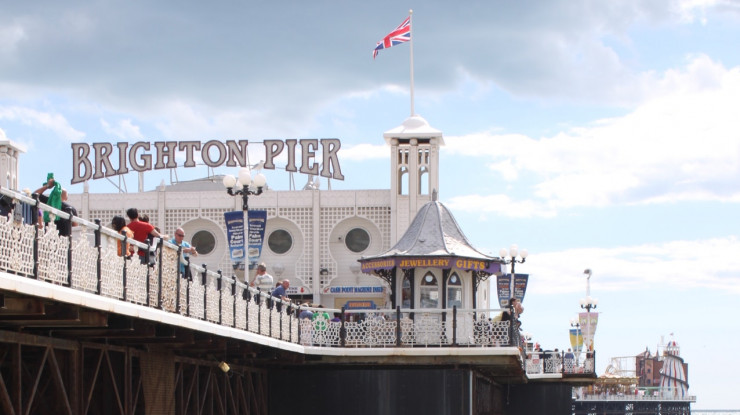 12th October 2018
---
Alex Judd, GCore Business Director, visited the UK's sunny (no, really!) south coast for the UK's biggest SEO conference. Here's a round-up of what was said:
One thing I love about the SEO industry is its openness. The community thrives on sharing ideas in its quest to crack Google's algorithm and at Brighton SEO there's always lots to learn. Here's four key lessons from the two-day event:

1. Robots want your job
You should always be asking yourself: "could a robot do my job better?" And with the amount of data gathering and analysis required for an SEO strategy, it's no wonder the robots are muscling in. Your reports can be automated with Google Sheets, you can predict the revenue your next campaign will make, you can hand over your entire PPC strategy, it's a very real issue…but is it really an issue?
Do you really want to be doing the heavy lifting all day? The message was clear: embrace it, because it'll only help you make smarter decisions and free up your time to do the things you love (just make sure you're ahead of the curve!).

2. Evolution is making it harder
Led by Rand Fishkin's keynote speech, the typical search engine results page is changing. New features are being introduced at a rapid pace which threaten organic traffic: instant answers, knowledge panels, map packs, carousels, all leading to an increase of up to 20% "no click" searches (and that'll only increase as voice search becomes more popular). Despite that, Rand claimed it's never been more important to invest in organic search, because now's the time to establish your position before it becomes too hard. What should you be investing in?
"Doubling down" on managing brand search results (something we specialise in with our proprietary technology, GCore)
Grab those featured snippets and instant answers
Influence content on major publisher's sites to gain better visibility (which basically equates to PR, which is exactly what we do)
On top of all this, it was claimed again and again that SEO delivers more traffic and better ROI than any other channel - and will continue to do so.
So whilst SEO as a channel may be getting harder, if you haven't already, now's the time to get it right.

3. Success in search is a team effort
The job titles of speakers demonstrated a real mixed bag: social media experts, journalists, content creators, data scientists, developers – every facet of marketing. What that tells us is, if it wasn't clear already, if you think SEO is just about keywords: you're wrong. Google's algorithm pulls in signals from brand's entire ecosystem, so influencing your search presence makes integration a necessity.

4. Technical is still the foundation
So, I know we just called it a team effort but, one thing remains constant: solid technical implementation (i.e. easy to read website code) is still the lifeblood of influencing search engines. That's because if a search engine crawler can't understand your content, or can understand your competitor's content a lot better, you simply won't perform. So study your log files, embrace structured data, audit your rel=canonical tags and remember a two second load time is the new slow. Geeking out on the technical will pay huge dividends.

What did you take from Brighton SEO? We'd love to hear your thoughts. Head over to our Twitter page and let us know!
---
Alex Judd