Conservative Manifesto - New Economy overview and briefing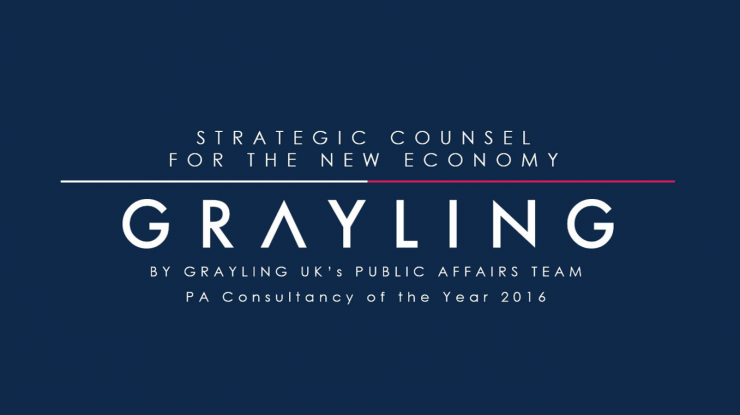 19th May 2017
---
Key announcements in the Conservative manifesto for the new economy
Rights and protections in the 'gig' economy
In the manifesto, the Conservatives make it clear that the rise of the gig-economy has not gone unnoticed.

"[gig-economy] brings considerable advantages to millions of people but we should not ignore the challenges this kind of employment creates. These workers are officially classed as self-employed and therefore have fewer pension entitlements, reduced access to benefits, and no qualification for sick pay and holiday pay. Yet the nature of their work is different from the traditional self-employed worker who might be a sole trader, a freelancer or running their own business."

Any new Conservative government will act to make sure that the recommendations contained in the forthcoming Taylor report on protecting workers are implemented.

Digital Charter
The manifesto also promises a digital charter. This Charter, comprising a new set of technology specific laws, will seek to build a new regulatory framework for companies to operate in with the aim of making the UK the best place to start a digital business, and the safest place in the world to be online.

The first portion of this, making the UK the best place to start a digital business, contains a number of proposals around funding and making trade easier. On funding, the Conservatives have pledged to find new ways of incentivising startups to launch, looking specifically at the Enterprise Investment Scheme and the Seed Enterprise Investment Scheme. They will also write new legislation to help companies grow across the UK by making sure they have access to the right talent, a point diluted by the ever increasing difficulty of getting visas for new staff.

The second aspect of the Digital Charter, making the UK the safest place to be online, it contains proposals on cyber-bullying, protection of children online, and terrorism. Stressing that the party disagrees with those who say "it is not for the government to regulate when it comes to technology and the internet," the Charter proposes to introduce a sanctions regime to ensure compliance, giving regulators the ability to fine or prosecute those companies that fail in their legal duties, and to order the removal of content where it clearly breaches UK law.
Further announcements
Reforming rules on takeovers and mergers:
Ensure that foreign ownership of companies controlling important infrastructure does not undermine British security or essential services. We have already strengthened ministerial scrutiny and control in respect of civil nuclear power and will take a similarly robust approach across a limited range of other sectors, such as telecoms, defence and energy.
Better corporate governance:
Boards should take account of the interests not just of shareholders but employees, suppliers and the wider community. To ensure employees' interests are represented at board level, change the law to ensure that listed companies will be required either to nominate a director from the workforce, create a formal employee advisory council or assign specific responsibility for employee representation to a designated non-executive director.

Subject to sensible safeguards, introduce, for employees, a right to request information relating to the future direction of the company. These strengthened arrangements will apply to publicly-listed companies.

Consult on how we might strengthen the corporate governance of privately-owned businesses.
Corporation tax:
Corporation Tax is due to fall to seventeen per cent by 2020 – the lowest rate of any developed economy – and we stick to that plan, because it will help to bring huge investment and many thousands of jobs to the UK.
Simplifying tax:
A good tax system is not just about the headline rates of tax, however, but about its simplicity. Our system remains too complicated, making it hard for people – especially self-employed people and small businesses – to assess their taxes. Therefore we will simplify the tax system.
Increasing trade:
Ensure immediate stability by lodging new UK schedules with the World Trade Organization, in alignment with EU schedules to which we are bound whilst still a member of the European Union.

Seek to replicate all existing EU free trade agreements and support the ratification of trade agreements entered into during our EU membership.

Continue to support the global multilateral rules-based trade system.

Introduce a Trade Bill in the next parliament.

Create a network of Her Majesty's Trade Commissioners to head nine new regional overseas posts. These commissioners will lead export promotion, investment and trade policy overseas.

Reconvene the Board of Trade with a membership specifically charged with ensuring that we increase exports from Scotland, Wales and Northern Ireland as well as England, and that trade policy is directly influenced by every part of our United Kingdom.

Work to forge a new culture of exporting among UK businesses, equipping them with the tools and opportunities they need to succeed in the global marketplace, and take advantage of new high-growth markets around the world.

Take a more active role in supporting British consortia to win the largest and most innovative contracts around the world.
Innovation:
At the last autumn statement, we announced a significant increase in government investment in research and development. We will deliver this and ensure further growth so that overall, as a nation, we meet the current OECD average for investment in R&D – that is, 2.4 per cent of GDP – within ten years, with a longer-term goal of three per cent.

Work hard to ensure we have a regulatory environment that encourages innovation.
Skills:
Ask the independent Migration Advisory Committee to make recommendations to the government about how the visa system can become better aligned with our modern industrial strategy. We envisage that the committee's advice will allow us to set aside significant numbers of visas for workers in strategically-important sectors, such as digital technology, without adding to net migration as a whole.

Double the Immigration Skills Charge levied on companies employing migrant workers, to £2,000 a year by the end of the parliament, using the revenue generated to invest in higher level skills training for workers in the UK.
Backing small businesses:
Across all government departments, ensure that 33 per cent of central government purchasing will come from SMEs by the end of the parliament.

Use our buying power to ensure that big contractors comply with the Prompt Payment Code both on government contracts and in their work with others. If they do not do so, they will lose the right to bid for government contracts.
Leaving the European Union:
Control immigration and secure the entitlements of EU nationals in Britain and British nationals in the EU.

Maintain the Common Travel Area and maintain as frictionless a border as possible for people, goods and services between Northern Ireland and the Republic of Ireland. Workers' rights conferred on British citizens from our membership of the EU will remain.

Pursue free trade with European markets, and secure new trade agreements with other countries.

As we leave the European Union, we will no longer be members of the single market or customs union but we will seek a deep and special partnership including a comprehensive free trade and customs agreement.

Enact a Great Repeal Bill. Our laws will be made in London, Edinburgh, Cardiff and Belfast, and interpreted by judges across the United Kingdom, not in Luxembourg. The bill will convert EU law into UK law, allowing businesses and individuals to go about life knowing that the rules have not changed overnight. This approach means that the rights of workers and protections given to consumers and the environment by EU law will continue to be available in UK law at the point at which we leave the EU. The Bill will also create the necessary powers to correct the laws that do not operate appropriately once we have left the EU, so our legal system can continue to function correctly outside the EU. Once EU law has been converted into domestic law, parliament will be able to pass legislation to amend, repeal or improve any piece of EU law it chooses, as will the devolved legislatures, where they have the power to do so.
Strengthening the police and security services:
Bolster the response to cyber threats on private businesses, public services, critical national infrastructure, and individuals, working with the National Cyber Security Centre to prevent attacks wherever possible and with the police and international law enforcement agencies to ensure perpetrators are brought to justice.
---
Grayling Team