Four Storytelling Lessons from Melinda Gates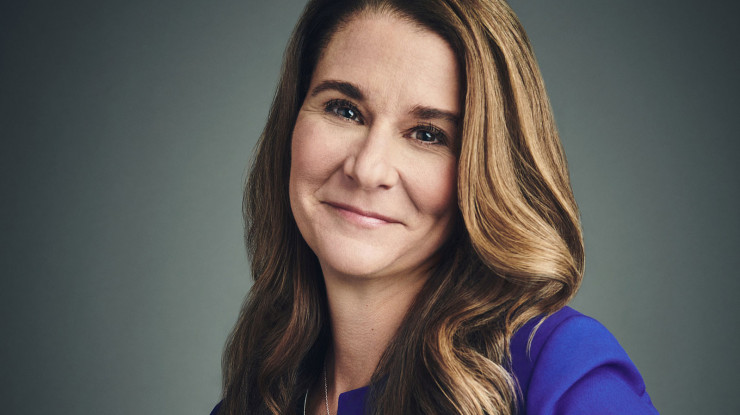 19th June 2019
---
Grayling account director, Niveen Saleh sifts Melinda Gates's recent media appearance for tips.
Melinda Gates, philanthropist and woman in tech, recently appeared on Netflix's My Next Guest Needs No Introduction with David Letterman. During the second season of the interview series, she discussed the release of her new book, The Moment of Lift: How Empowering Women Changes the World, and shared inspirational stories of women all over the world who are fighting alongside one another for gender equality, poverty alleviation, education, contraceptive care and opportunities in the STEM field.
The episode covers not only the important work Melinda is engaged in at the Bill & Melinda Gates Foundation, it also showcased the philanthropist's masterful storytelling skills. Her interview is one in which she had great command of the room, both engaging her audience and making them care.
Here are four storytelling lessons from the episode that can be applied to a media pitch, media training session or speaking engagement:
1. Tell a story
The well-known technique, "show, don't tell" is one that can transcend media pitches and press releases. Melinda applied this principle during her interview, sharing impactful stories with her audience in order to convey a message and make it resonate.
During the first few minutes of the interview, Letterman asked Melinda for the best advice she ever received, to which she responded with a story, one of former President Carter visiting her Foundation in Seattle, where Melinda asked: "'President Carter, what should we know now that we won't have to relearn, that you wish you'd known at the beginning? And he said, 'Melinda, every single thing that you do in another country, the locals have to own it. If they don't see it as theirs and they don't own it, you can come in and do some good for five, ten years, whatever, but as soon as you leave, it's gonna go away.'" From there, she followed up with another story about how her Foundation has applied these principles, by either working closely with a local government or through the nonprofit sector that already exists in that particular country.
2. Know your audience
Every effective communicator must possess the ability to explain a complex topic and break it down in the simplest of terms. Oftentimes, PR pros have clients who are engaged in technical fields, where it becomes necessary to translate the clients' work in a way that is easy for audiences to understand and retain.
When Letterman asked Melinda, "How do computers work?", she could have explained the answer using technical language, but because she knew her audience, she described computers as "packets of information that gets spread between registers on a silicon board." Doesn't get much simpler than that!
3. Share impactful data
Standing on its own, data can be a helpful reference. However, when presented in the right context, data can become a powerful tool that moves people to action. Melinda artfully weaved data throughout the episode; in some cases, to illustrate the magnitude of a global problem, and in other cases, to quantify the progress her organization has made.
When Melinda discussed the lack of diversity in the tech field, she connected her experience in college to data, by saying: "When I was in college in the 1980s, we thought women were on the rise in computer science, just like medicine and law, computer science was on the rise and we got as high as 37 per cent…and then it took a precipitous drop. We're now at 19 per cent of computer science graduates are women."
4. Provide a call to action
Grayling clients want every opportunity to connect with reporters, as well as current and prospective customers. PR pros need to be a step ahead and offer ways for those audiences to get involved. An effective storyteller will always provide a call to action in their communications, whether it's a media pitch that offers a client interview, or a press release that concludes with details about an upcoming public event.
As Melinda puts it: "We all have contributions to make."
Niveen Saleh is an account director in Grayling's New York office.
---
Niveen Saleh