Getting a first-hand look at corporate PR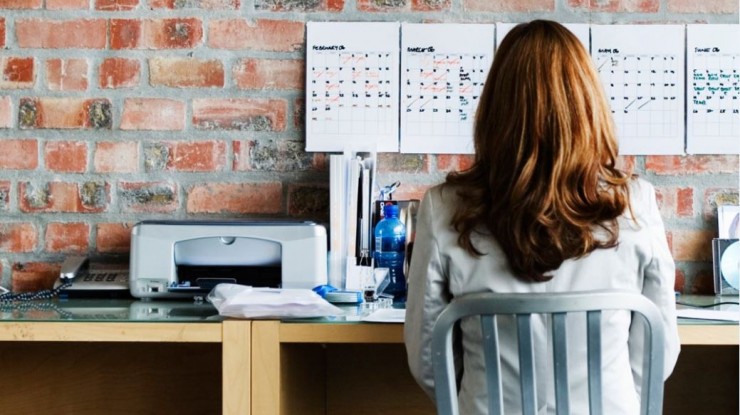 6th April 2017
---
Janelle Laignelet interning in Grayling's corporate division in London shares her internship experience.
As I approach the end of my seven-week internship, I find myself reflecting on the entire experience. Typically when the word "internship" is brought up, the idea of morning coffee runs and filing paperwork comes to mind. However, Grayling has proved me otherwise.
Prior to the starting my internship, I was asked: "What area of public relations would you like to work in". Unsure at the time, I quickly replied: "Corporate" – and I am glad I did. Now that my internship is nearing the end, I have a better understanding of this area of public relations and what makes it interesting. I realized corporate PR professionals are like detectives – they need to search high and low for certain news hooks and angles that give their clients a voice in the media. It's the challenge that's enticing; taking on key political and economic issues, such as Trump's presidency or Brexit, and tailoring them to fit the narrative of your client.
Every day entering the Grayling offices provided me with a better understanding of corporate communications and allowed me to grow personally and professionally. Here are a few highlights of my internship:
Clients
One of the most interesting aspects of the clients I worked on was the variety – whether it was mapping the media landscape for healthcare, or preparing a release for a piece of economic research – each project showed me how corporate PR plays a role in different sectors. Although on each client I was always working ​on the same three common components: research, data and analysis; I discovered these can be used in fundamentally different ways to deliver best value and content to clients. Every task was new, and nothing was ever repetitive or monotonous. After a few days, I realized there is never a slow day in PR.
Structure
It hasn't been the office's location in the heart of London that has impacted me, but rather the office environment. I am used to working in offices in America where everyone has their own cubicle and interaction is limited. Grayling UK introduced a completely different way of working. The open office layout makes it feasible for every Grayling department to work together as one collective unit to deliver the best results to their clients. Interning at Grayling has put into perspective the difference between the US and UK office culture. In the US, it's common to have a hierarchy in the office especially when it comes to communication. However, here in the UK, and specifically at Grayling, there's much more open communication between top management and junior staff, leading to a more open sharing of ideas and ultimately better media campaigns.
People
The employees at Grayling are incredibly supportive. I viewed every single person I've worked with as a mentor. As a public relations major at Boston University, I've been able to see the theories and applications of public relations I've studied being practiced in a real world setting. Through my interactions with the employees, I've learned valuable skills and techniques that aren't found in a textbook or taught in a lecture hall.
It's almost week seven and I can confidently say I have achieved my goal of attaining a better understanding of corporate communications, create a professional network and immerse myself in the British work culture. This whole experience has been enriching and exciting and I'm already looking forward to seeing what the last week here at Grayling will bring.
---
Grayling Team