IR Planning for 2019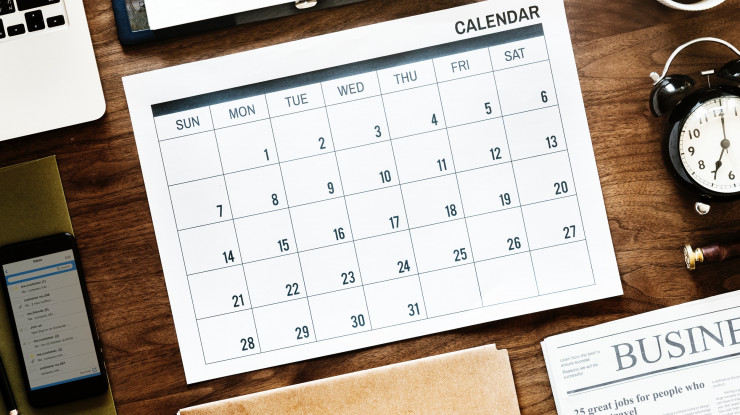 20th December 2018
---
Lucia Domville gets ready for the New Year...

The New Year is fast approaching. What does this mean for an IRO? It is time to look at what you achieved during this past year, what KPIs were hit, and how your performance will be measured.
More importantly, now is also the time when at Grayling we work with our clients to plan for the year ahead, discussing key topics, from regulatory filings and management travel commitments, to broker conferences and non-deal roadshows, as well as the prospect of hosting an investor day to update shareholders and the financial media on the company's milestones and outlook.
The deeper dive of IR planning entails not only putting together the calendar, but also questioning whether your IR program facilitates your corporate objectives, and whether KPIs are set to measure your success. As you look to strategize for the New Year, one must ask key questions such as: "What would it take to convert those Neutral ratings to Buy? Is corporate sponsored research a right choice for us? How did my shareholder base change during the past year? Do my peers have key investors that I'm missing? How diversified is my shareholder base in terms or geography, style, turnover, concentration? Does my stock have liquidity issues because there is not enough float or because minority shareholders still don't see their realized value? How does my company's valuation compare with peers? Are we proactive in our IR efforts or reactive and merely comply with regulatory requirements?"
A strong and proactive IR program goes beyond hosting quarterly conference calls and attending broker conferences and roadshows. It requires key insight into corporate positioning, corporate narrative, and an understanding of how to deliver those messages to the right investor audience.
Earlier this year, among speculation about how MiFID II would impact corporates, some believed that smaller companies with limited trading would suffer the most. But the new regulation was a message for companies of all sizes that it was critical to being in control of your IR efforts and visibility.
As we turn the page and we move into 2019, companies must:
Understand the sell-side research landscape, especially in the wake of MiFID II, ensure that understanding of your key corporate messages is consistent among analysts, and evaluate if corporate sponsored research could be a right fit for you

Review your shareholder base and ensure that the investor mix reflects corporate objectives. If not, ask what initiatives you should take to achieve shareholder diversification with short, medium- and long-term institutional and retail investors, to support liquidity and price stability

Review outstanding invitations and think of self-initiated events the company must pursue to keep its investors abreast of the developments

Consider targeting investors in new geographies

Check to see if your company is vulnerable to activist/short sellers attack

Plan your Investor Day if you haven't done one in the last 12 months (if you have, good job and keep going!)

Revisit your corporate presentation to reflect the current corporate story

Review your press release calendar and think if you could be sharing more information with the financial markets to allow for a better understanding of your business model and performance

Calibrate your messaging to reflect any potential tariff impact may have on your business

Revisit IR materials, including the IR website to make it the benchmark of your peers
A lot to wrap up and prep ahead. Grayling is here to help you navigate capital markets and deliver knowledge driven IR in 2019. Happy Holidays!
Lucia Domville is managing director of Grayling New York, and leads the agency's Investor Relations practice.
---
Grayling Team