10 years of the App Store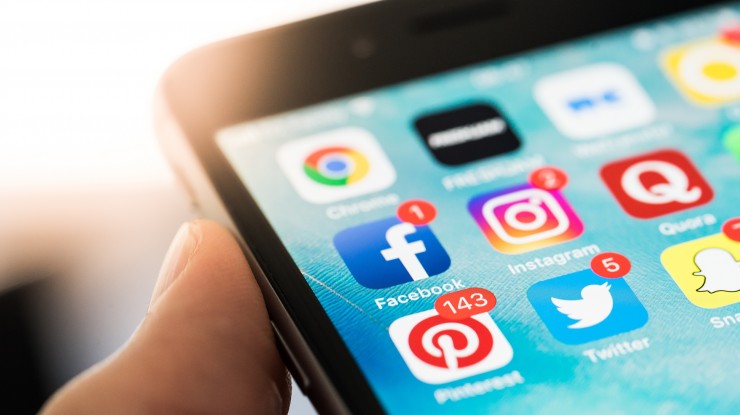 15th June 2018
---
As the Apple iPhone App Store approaches its 10th anniversary, Cody Edwards, Account Executive in the Edinburgh PR team, looks at how apps in particular have aided communications…
The future of the app store is a topic which has been widely debated for some time now. When Apple's iPhone first launched in 2007, its accompanying App Store did not exist, nor did Steve Jobs have any intention to establish it.
Jobs originally touted the integration of app software inside the web browser, however it wasn't long until the development of the first SDK (software development kit) was announced.
Following its launch in July 2008, the App Store became a defining moment for Apple as well as the tech world. There are currently over two million apps available to download via the App Store which demonstrates the receptive global audience it has developed over the years.
Although this wasn't an entirely new venture, a combination of the growing technology and 3G network provided a timely driving force and offered users a consistent and seamless interactive experience.
As the now famous advertising slogan said, "there's an app for that," but when it comes to the communications industry, is that true? And just how useful are they and will they exist at all in the next decade?
Social media applications have changed how we communicate and source our information. For those managing multiple social media platforms for clients, apps such as Facebook and Twitter allow users to seamlessly switch between accounts in order to update feeds and track relevant real-time news.
It's a form of digital communication which has taught us to be engaged and reactive while on the move. Several news publications are also moving with this digital wave which further blurs the line between the native app and a website. In fact, over 40 companies now regularly curate digital editions of their publications on Snapchat Discover.
Facebook, Instagram and Snapchat feature in the top 10 list of most used smartphone apps however the wider view of the App Store at present is that the market is becoming increasingly saturated. It's becoming harder to retain customer attention and developers are finding it more challenging than ever before to get recognition for their software amidst an array of similarities.
So what will the next 10 years look like for the App Store? There is a real possibility that native apps will become obsolete and replaced entirely with Progressive Web Apps (a PWA), which could mean cutting out a trip to the App Store altogether.

---
Cody Edwards